Bed frames offer a foundation for nighttime comfort. Learn more about bed frame sizes, materials, and styles.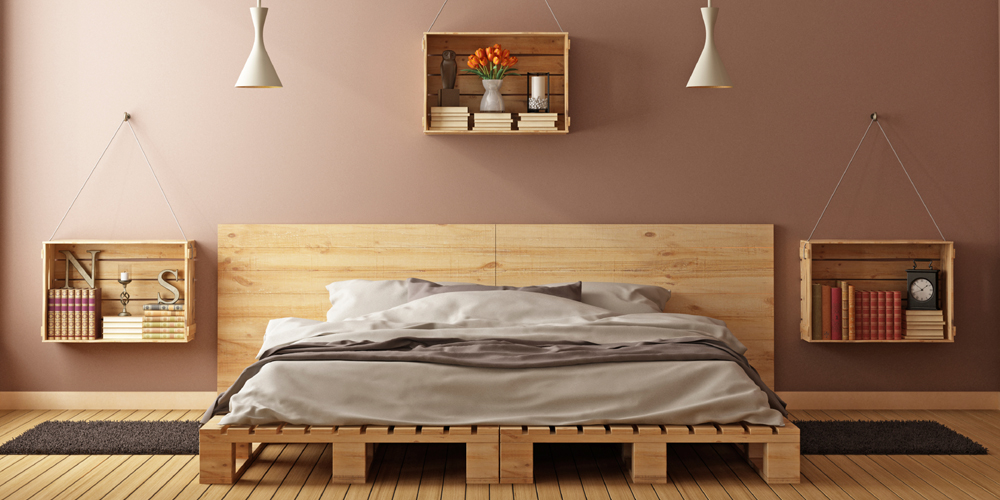 Bed frames are crucial in providing the foundation that supports your mattress and box spring. A well-constructed bed frame blends function and aesthetics, and is just as essential as finding the right mattress to create a bedroom retreat ideal for a restful night of sleep.
Bed Frame Sizes
Consider what size mattress you have to ensure the bed frame will properly fit the mattress. In order to create a comfortable sleep space, a bed frame should properly support the size of your mattress. Measure the size of your mattress to find the corresponding bed frame size. Standard mattress sizes follow:
Bed Frame Materials
The material your bed frame is constructed from determines not only the aesthetic value of your bedroom, but also lends direct support for your mattress. The quality and and strength of your bed frame is essential to the longevity of your bed.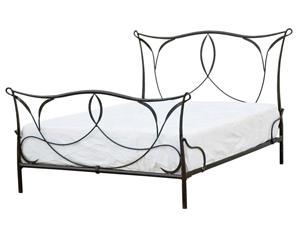 Metal Beds
Metal beds can be constructed out of iron, steel, aluminum, brass, or other alloys. Depending on the type and quality of the material, metal beds can be lightweight or hefty. A metal bed frame is resilient and sturdy, so you don't have to worry about the material breaking or getting weaker. Metal beds have a timeless look and can complement many styles. Depending on design, metal beds can add feminine flair with featured scrollwork, or a masculine edge, with clean, sleek lines. Antique-inspired brass beds are a classic option, while traditional wrought-iron beds never lose their appeal.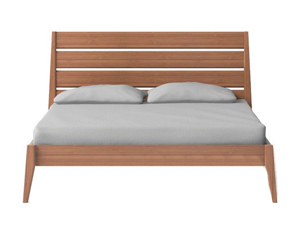 Wood Beds
Common wood materials used for wood beds include oak, mahogany, pine, walnut, or other wood types. Certain woods, such as pine, have become popular among contemporary designers for its environmental efficacy, soft texture, and cost effectiveness. Wood beds have been treated to resist warping and swelling, but are more prone to shrinking during temperature changes than metal beds. Many customers find the natural and organic look of wooden beds adds an appealing warmth to their bedrooms.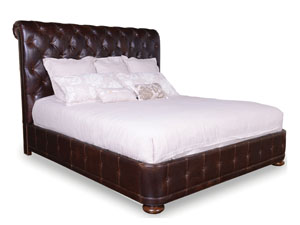 Leather Beds
Leather bed frames are available in both genuine and faux leather, and add exceptional aesthetic value to bedroom. Leather bed frames typically come in two different bed styles: sleigh beds and platform beds. The leather material is used for the headboard and come in variety of colors to complement any aesthetic from black, brown, and white. The frame of leather beds is often made of wood, which make leather beds sturdy and durable. The main framework can also be wrapped in leather for a unique, contemporary look. Leather beds require maintenance to properly maintain the condition of leather over time.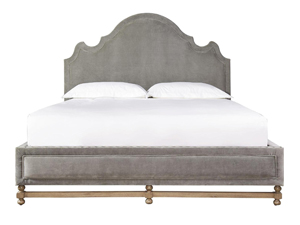 Upholstered Beds
Fabric upholstered beds offer exceptional comfort with a padded headboard often upholstered in thick fabric such as linen and cotton. Upholstered bed frames feature prominent headboards and can come in a variety of bed styles including panel beds, platform beds, poster beds, and sleigh beds. The frame of fabric upholstered beds typically feature sturdy wooden construction. It is important to properly upkeep upholstered beds with regular and spot cleaning as fabric is prone to stains.
Bed Frame Styles
Panel Beds
A panel bed is distinguished by a headboard and footboard made of flat boards, and is typically equipped with side rails which accommodates a boxspring and mattress.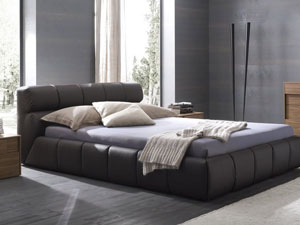 Platform Beds
Platform beds feature low profiles and are designed to eliminate the use of a boxspring. This contemporary style frame offers a clean look ideal for modern and minimalist designs. The low-to-the-ground style often features built-in storage to store items.
Sleigh Beds
A sleigh bed offers a distinctive look with a frame that resembles a horse-drawn sleigh. Sleigh beds typically feature a taller profile with carved headboards and footboards. This traditional and elegant style is ideal for creating a cozy bedroom look.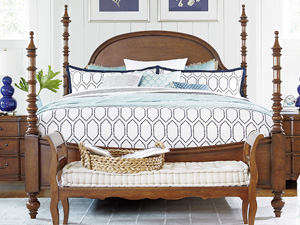 Poster Beds
Poster beds offer a distinct, stately look that features elongated legs, or posts, at each corner of the bed. Their tall stature make poster beds seem bigger, and are ideal in rooms with high ceilings to create a romantic atmosphere.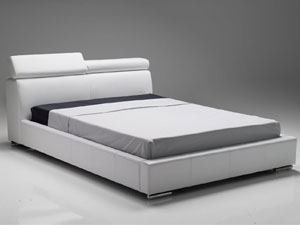 Adjustable Beds
An adjustable bed can be modified into different positions to accommodate specific needs. The most common adjustable bed frames are constructed from metal, and can be found in hospitals. Adjustable beds include frames with adjustable headrests.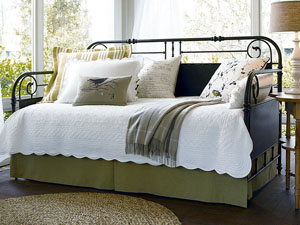 Daybeds
A daybed typically features a frame with three enclosed sides and an open front. This hybrid frame is considered a cross between a chaise lounge, bed, and sofa, and is well-suited for guest rooms for its space-saving qualities.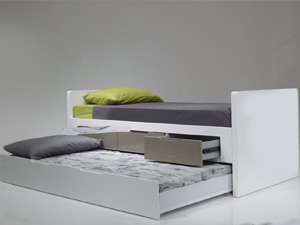 Trundle Beds
Trundle beds, also known as captain's beds, include drawers underneath the mattress for convenient storage that makes it ideal for children's rooms.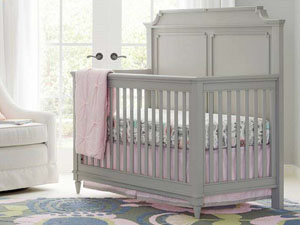 Cribs
Designed for young children and babies, cribs are children's beds with enclosed sides that feature barred or latticed sides. The high sides protect and keep children safe, and prevent children from rolling out.