Welcome to LuxeDecor, launched in 2009, LuxeDecor, is the premier online showroom for high-end indoor and outdoor furniture, lighting, rugs, and home decor. We sell luxury furniture, only the best. Our curated collection of over 300 brands rivals what you'll find in design studios. We've got what you need for every room and outdoor space in your home, and, at LuxeDecor, everything is in one convenient place. Our online catalog contains over 200,000 carefully selected products, ranging from traditional to mid-century modern to contemporary statement pieces. The collection is organized into easily navigable categories and subcategories. So, you are sure to find what you are looking for at LuxeDecor.
LuxeDecor has been recognized as #1 Home Living Online Shop!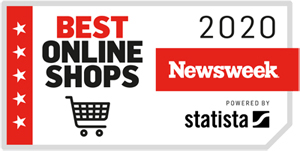 LuxeDecor offers the best in service
LuxeDecor believes you deserve a home surrounded by a collection that reflects your individual taste. That's why we have simplified home shopping, and that's why we offer the very best in multiple styles. It's fun and easy to find high-quality furniture here. With our free shipping on most items and guaranteed damage-free delivery, filling your house with luxury items has never been simpler.
LuxeDecor's customer service is here for you
LuxeDecor is dedicated to providing top-quality customer service. Our handpicked team of experienced sales representatives has received hands-on product training from our manufacturers. Our customer service team is well known for providing complete, customer-focused, "ask me anything" service.
We're ready for your questions!
Our live chat connects you to one of our highly trained representatives. We're ready to fulfill your needs for comfort, convenience, and style. Let us know how we can help.
LuxeDecor's reputation sets us apart from other online retailers
LuxeDecor is a proud member of the national Better Business Bureau with an unblemished rating. Your trust is our top priority.Customer satisfaction is our first focus. We receive overwhelmingly positive reviews and hold a tremendous satisfaction rating on Shopper Approved.We have Authorized Dealer and Authorized Online Retailer relationships with all of our manufacturers. This translates into faster and better service for our customers.
Shop at LuxeDecor with confidence
We hold our standards for quality at the highest levels. Our furniture manufacturers must meet our standards for comfort, durability, and top-quality construction. You can buy with confidence. We have approved every product in our collection.
LuxeDecor strives to offer you the best prices on every item. If you find a lower advertised price on an identical item, call us, use our live chat feature.
We take your security seriously. The McAfee Secure Trustmark on our website means that we continuously pass McAfee's daily intensive security scan. We are also a verified Authorize.net merchant.
We have also carefully selected the finest brand name products, and we will stand behind them. We are customers too, and we insist on providing the same high quality that we demand from others. Our goal is to surpass your expectations each and every time.
Thank you for shopping at LuxeDecor. We look forward to fulfilling your fine furniture needs.
Please let us know how we can serve you. Contact Us
Some of Our Satisfied Customers
---
Our Office
---