Maximalism means more of everything; that means more of your favorite colors, fabrics and accessories. To keep your decor from looking too random, find a few common colors or patterns to repeat through the room.

(Left) York Wallcoverings Small Prints Resource Library Green Evening Egret Wallpaper (Center) York Wallcoverings Conservatory Yellow Vincent Poppies Wallpaper (Right) Brewster Home Fashions A-street Prints Night Bloom Navy Damask Wallpaper
Phenomena like extreme minimalism, Kon Mari and Scandinavian design have all pushed American consumers towards stark, neutral interiors in recent years. However — as more
Americans spend an increasing amount of time at home — homeowners are searching for ways to infuse their spaces with a bit more personality. With a growing interest amongst Millennial
buyers in antiques and collectibles as well as vintage decor items — both for their character and their inherent sustainability — eclectic interiors have reemerged. Gone are the days of clinically clean interiors we maintain solely for the benefit of impressing visitors with our restraint. Back in style are loud, maximalist interiors filled to the brim with memories, vibrant color palettes, contrasting patterns and intriguing textures. Learn more about how to make maximalism work in
your interior below.

Why Maximalism is a Top 2021 Interiors Trend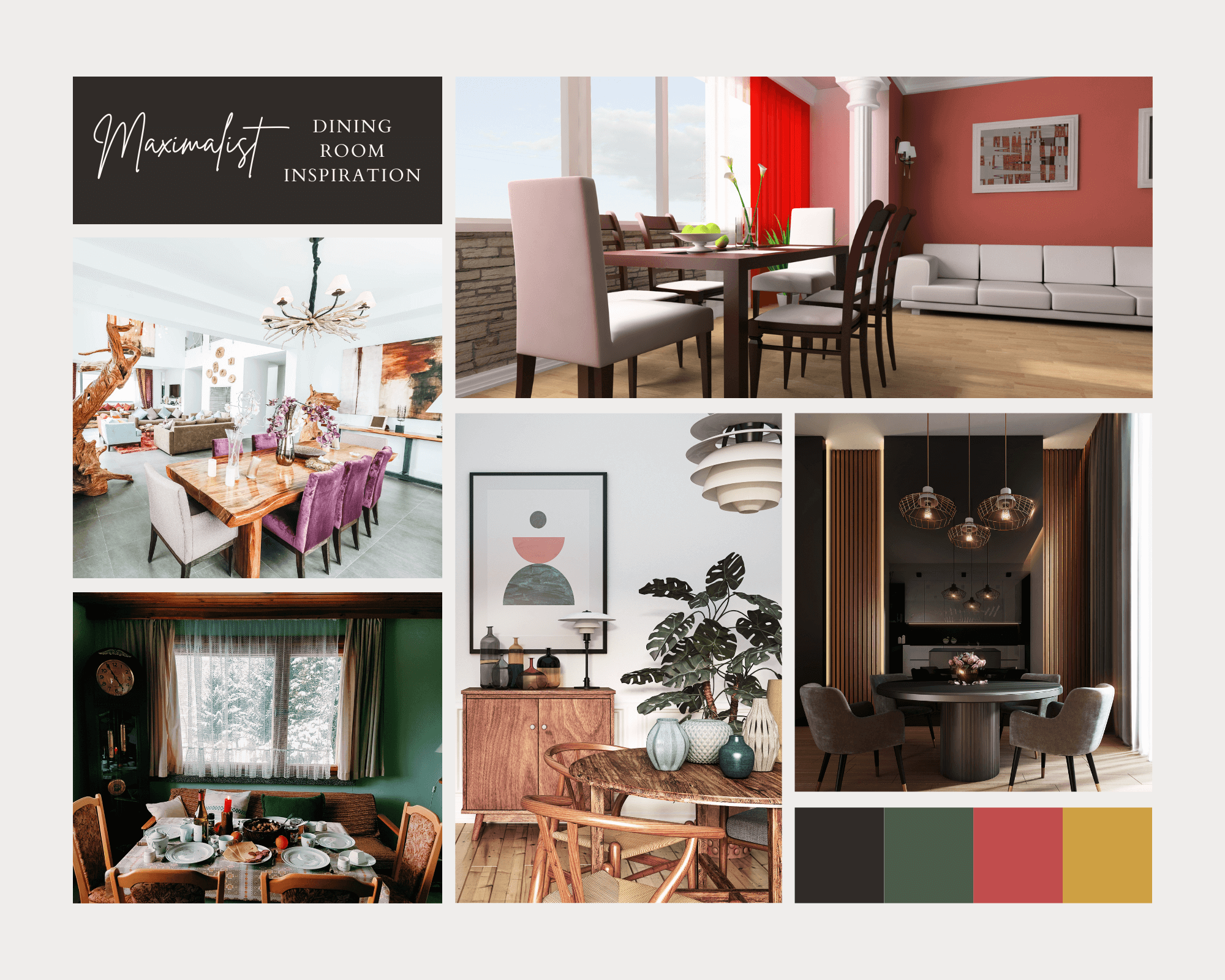 In a recent article for Life Savvy, writer Elyse Hauser labels maximalism as "the decor style that will define the 2020s." She writes that minimalism has begun to bore us, having become an "expectation" in every space around the country — from commercial offices to coffee houses and from home interiors to gallery walls. Hauser notes that the staying power of minimalism exists in that "it's completely neutral—it offends no one." However, minimalism leaves little opportunity to put one's own stylistic stamp on their home's interior. Thus, maximalism has emerged as a major 2021 interiors trend. According to Hauser, maximalism scratches this itch for personality and character in the aestheticpresentation of one's home, creating a "visual smorgasbord" that has been carefully curated. Maximalism is so hot right now, notes Hauser, because it "makes space for personality," "requires creativity," "suits small spaces" and is "simply different." For those looking to shake up their interiors and breathe new life into them, maximalism might be the perfect style choice!
Defining Maximalism in Interior Design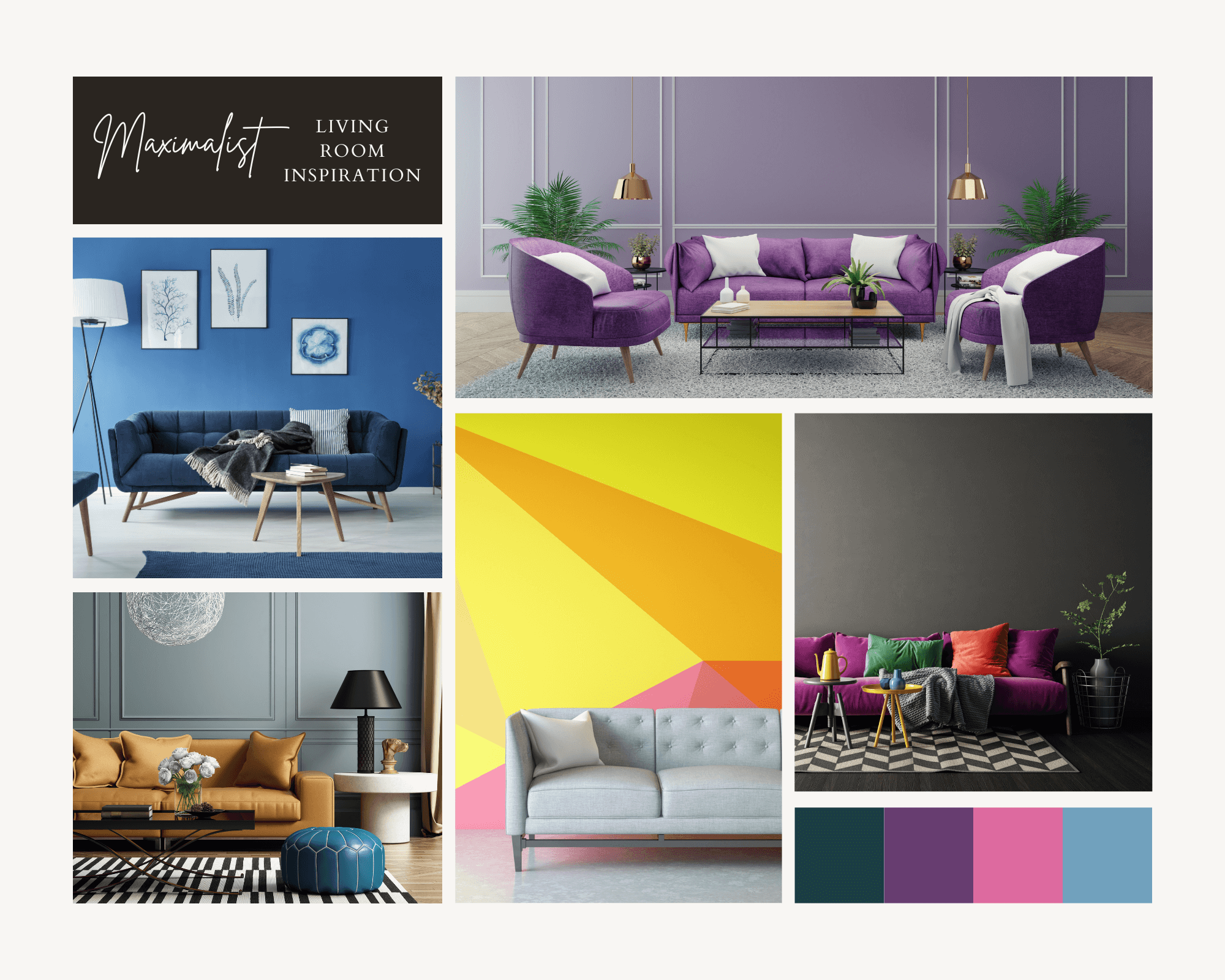 Olivia Heath echoes Elyse Hauser's perspective on maximalism by defining the interior design trend in her article "How to embrace maximalism in the home (even in the smallest of spaces)" for House Beautiful. Quoting interior designer Marilynn Taylor, Heath writes that "'maximalism is the epitome of the passion, power and joy that can be expressed through a room.'" Maximalist interiors are often awash with "bold colour and luxurious fabrics...metallics and detailed patterns," unusual decor elements and oodles of interesting artwork. What maximalism is not, notes Heath, is clutter and clamor. Rather, maximalist interiors are elevated, highly curated spaces that ooze "glamour and luxury."

How To Make Maximalism Work in Your Interior: 3 Tips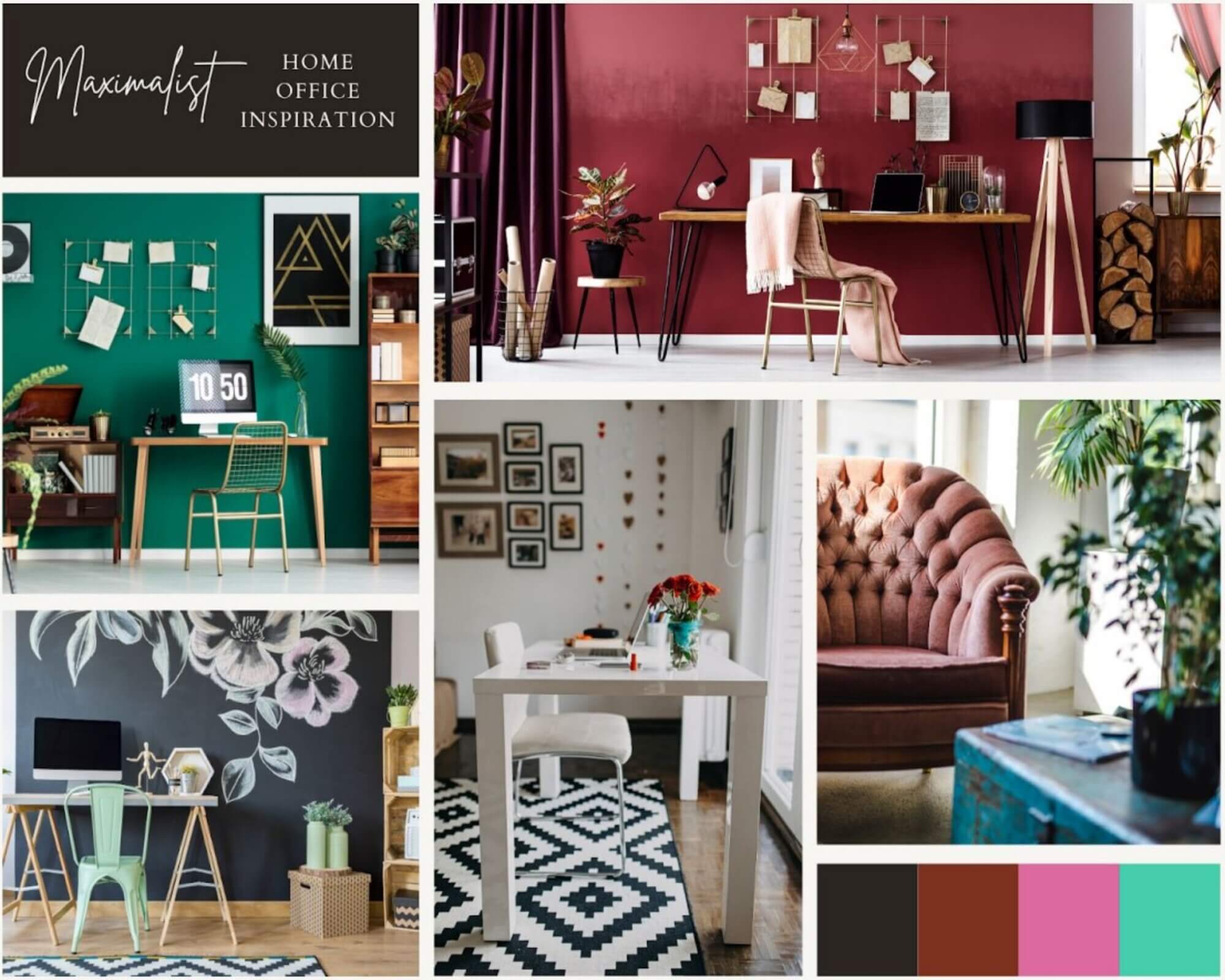 #1 Take Style Cues from the British
In recent months, visually stunning and incredibly stylish British television shows like The Crown and British historical fiction shows like Bridgerton have captured the attention of American viewers. Online interior design service Modsy recommends taking style cues from British decorating when creating a maximalist interior in their article "The Adorned Space: 4 Lessons We Can Learn from British Decorating." The article notes that "in classic British style, there's a wide use of patterns on patterns, loads of various saturated hues and bold colored rooms, and that very Victorian brand of maximalism" filled with "knick-knacks." To make the most of "traditional-meets-modern British design" — which constantly embraces a more is more approach — "go for a saturated color palette," "utilize drapery and textiles" and "use material as ornament."

#2 Decorate with Pieces that Have Meaning
One of the keys to successful maximalist interior design is to avoid tossing together tons of unrelated, insignificant decor pieces. Instead, choose pieces that mean something to you, express a certain value or add needed visual or textural interest. Above all, your maximalist space should "tell a story," as Shoko Wanger explains in the article "Maximalists, Rejoice: Here's How to Keep Your Space from Looking Sloppy" for Architectural Digest. Quoting designer Windsor Smith, Wanger writes that "'maximalist design for the sake of maximalist design is a hot mess.'" Maximalist spaces should "have vision" and be functional while also expressing your personality and testifying to your experiences.

#3 Draw the Eye Upwards
An engaging maximalist interior can tend to skew towards overwhelming. It can also feel crowded. To avoid this, make a few conscious design choices that lead the eye upwards
towards the ceiling. Making the room feel airier and more open by creating the illusion of a vaulted ceiling will take pressure off the rest of the space, allowing for fun color clashes, textural variety and a hodgepodge of mementos without that cluttered feeling. Adding texture, light and color to the ceiling is one way to encourage the eye to travel upwards. We love metallic wallpapers and bold pendant lights for this endeavor. As Sally Painter explains in her article "Tips for Using Shiny Wallpaper in Interior Design" for Love to Know, "a metallic, foil, or other shiny wallpaper will greatly magnify the artificial light and help to give the illusion of a larger space."

Statement Pieces for Your Maximalist Interior from LuxeDecor

A Bold Headboard for Your Bedroom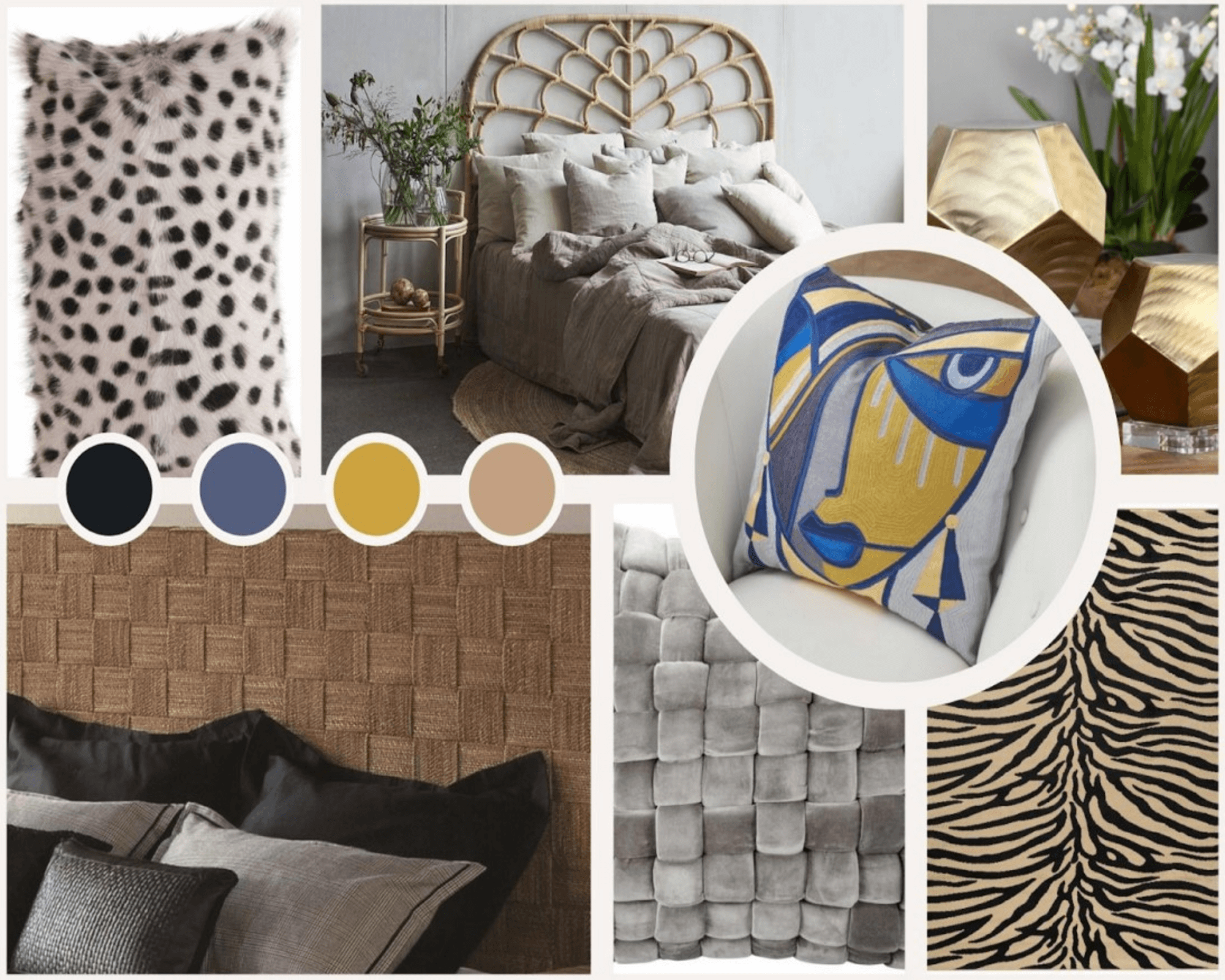 Pictured above from LuxeDecor: (Upper Left) Moe's Home Collection Goat Pillows (Lower Center Right) Moe's Home Collection Jazzy Pillows (Lower Right) (Upper Right) Chandra Amazon Tan / Brown Rectangular Area Rug and (InBubble) Global Views Maya Pillow
In their article "Bedroom Trends 2021: Top 10 Best Design Ideas & Styles for 2021," My Decor Trends identifies statement headboards — both wooden and upholstered — as one of the hottest bedroom decor trends of this year. For maximum impact, consider choosing a color close to that of the headboard for the wall directly behind it. This creates the illusion that the headboard is grander and taller than it actually is while adding textural and tonal variety to the space. Because the organic interiors trend is still going strong, consider choosing a headboard carved from wood, twisted from teak or wrought from wicker.

We love the Braxton Culler Marco Queen Woven Headboard from LuxeDecor. Made from woven lampakanai — which lends a natural tone and intriguing texture to the piece — the Braxton Headboard is both bold and simple. The classic basket weave design provides the perfect backdrop for loud patterns and prints in the bedding. For an unexpected pairing, toss in a few brightly-colored or patterned throw pillows and a set of dark satin duvet and sheets. For a headboard with a bit more eclectic flair, we love the Sika Indoor Originals Headboards. Pair this ornate yet delicate and organic headboard with jewel-toned pillows and a bright set of sheets.
An Unusual Rug for Your Home Office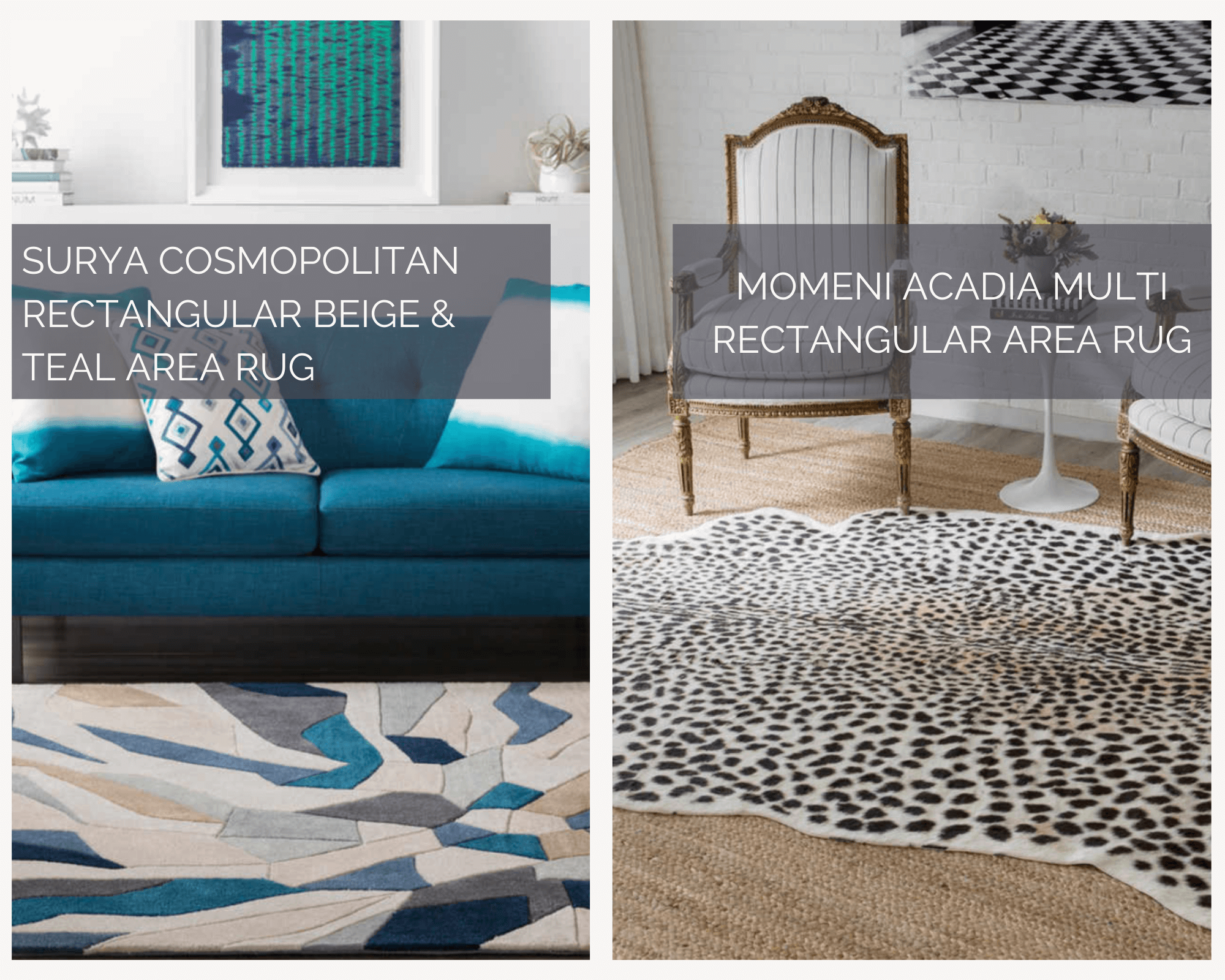 While some might paint maximalism as an inappropriate design aesthetic for a home office, the opposite can be true. As long as clutter is eliminated and all surfaces are fully usable, the bold colors and intriguing textures of maximalism can add excitement and keep you awake and alert. Embolden your creativity during the workday by adding an unusual rug to the floor of your home office. We recommend considering a graphic or geometric design to keep your space clean but on-trend. In the article "Interior Design Trends That Will Shape the Next Decade" for Arch Daily, Pola Mora writes that over the next few years, graphic patterns will be everywhere, "appear[ing] printed on wallpapers, fabrics and even weaved into rugs." Our favorite rugs for a maximalist home office include the Surya Cosmopolitan Rectangular Beige & Teal Area Rug and the Momeni Acadia Multi Rectangular Area Rug from Luxe Decor.
One or Two Sculptural Chandeliers for Your Dining Room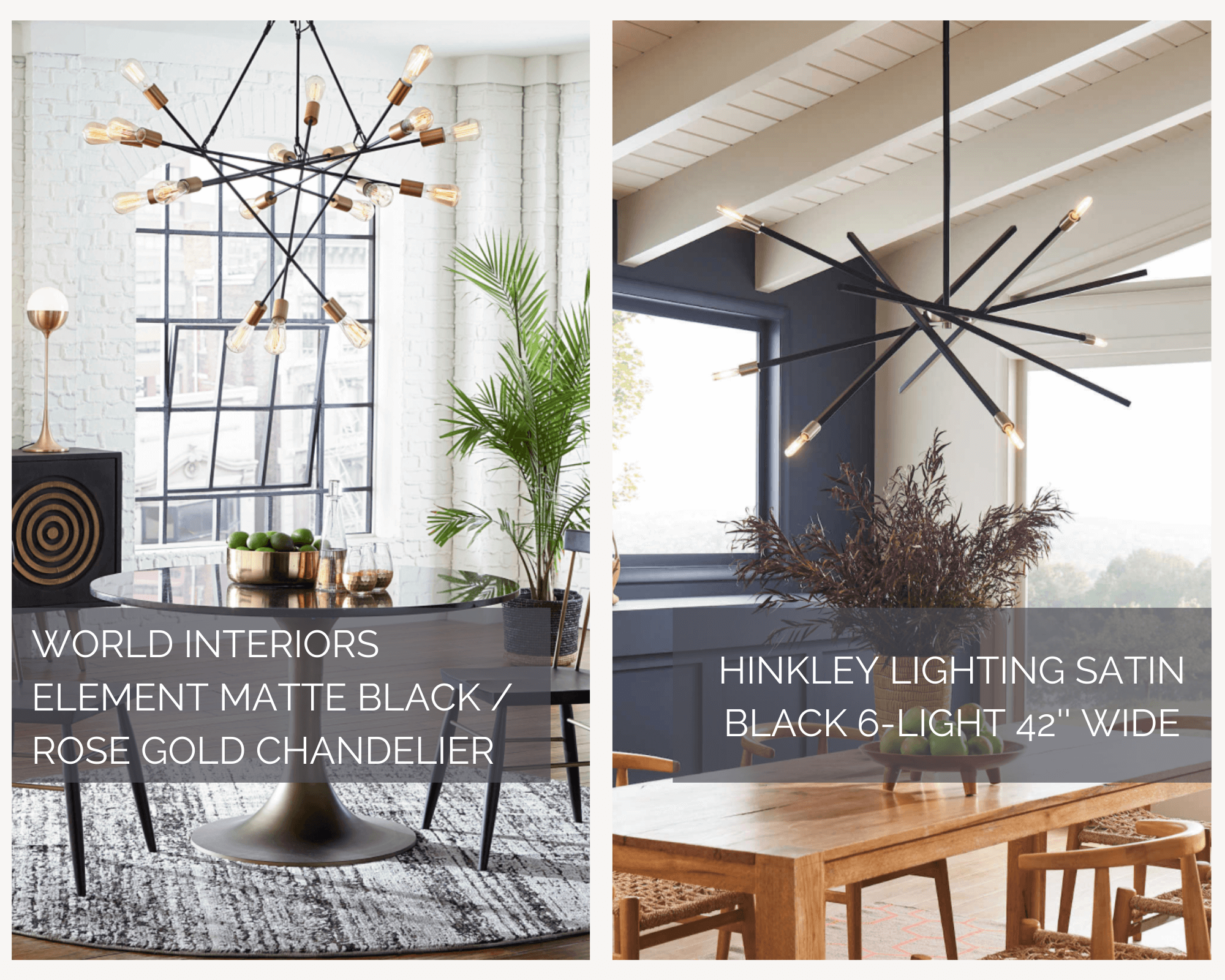 Few decor elements establish an atmosphere and reinforce a design scheme like lighting. Illuminate your maximalist dining room while adding lots of visual interest to the space with a sculptural chandelier. Choosing an interesting, impactful light fixture for your dining room not only corresponds to the maximalist trend, but also pulls from other lighting trends for this year. Jennifer Ebert explains the need for a daring design in her article "Lighting trends 2021 – see the beautiful designs set to brighten our homes next year" for Homes & Gardens. Quoting lighting expert Valentina Gori, Ebert encourages homeowners not to "be afraid to go bold with your ceiling lighting." Designer Martin Waller echoes Gori's sentiment, writing that a "statement" light fixture "breathes new life into your home." Our favorite sculptural pendant lights for maximalist dining rooms include the Hinkley Lighting Satin Black 6-light 42'' Wide and the World Interiors Element Matte Black / Rose Gold 35'' Wide Glass Industrial LED Medium Chandelier, both from LuxeDecor.

Contrasting Armchairs for Your Living Room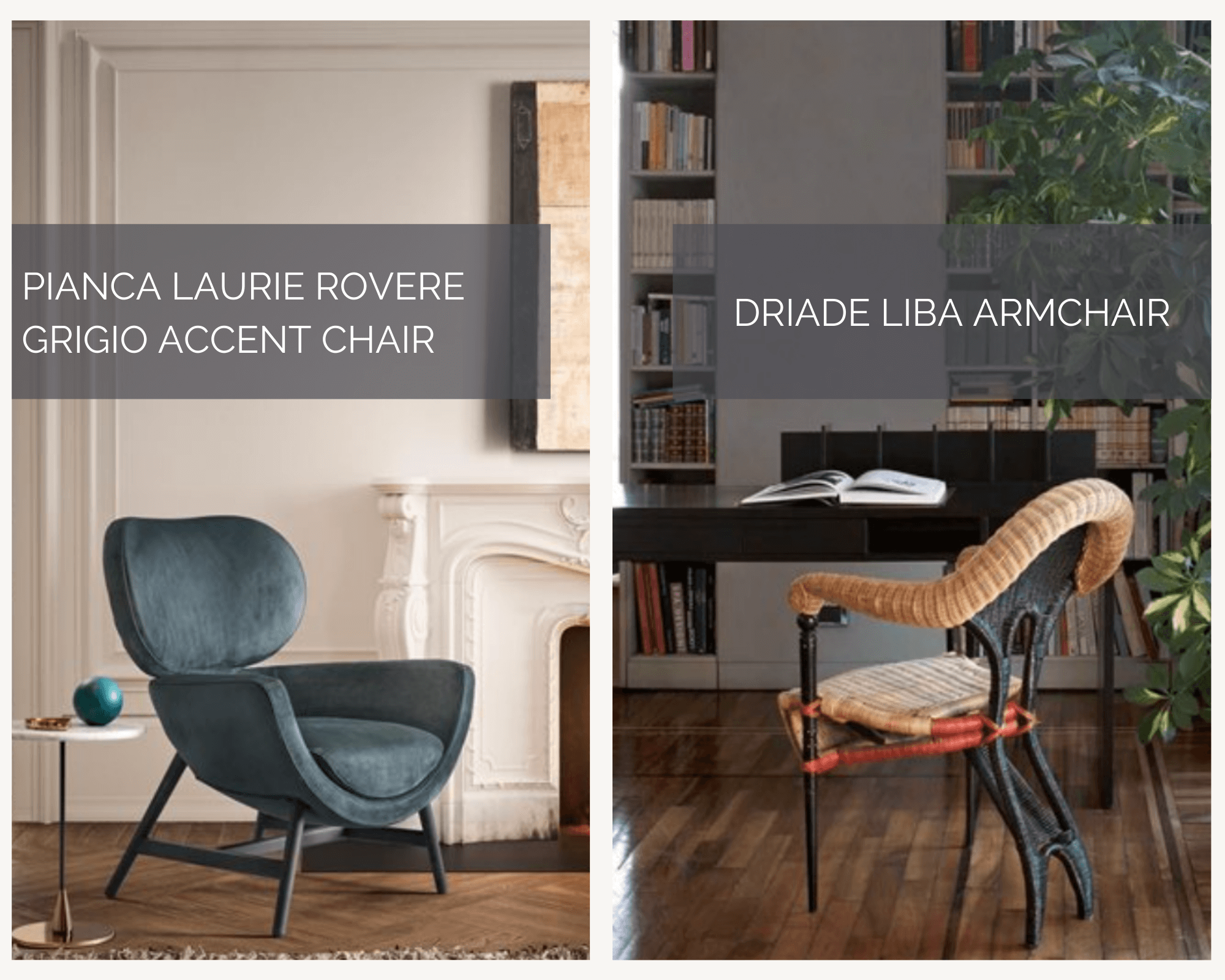 Add eclectic flair to your living or great room by choosing contrasting armchairs. We recommend choosing two armchairs of different styles and placing them across from a neutral-toned ouch. Accent your understated couch with pillows and throws of varying textures, colors and patterns. Our picks for contrasting armchairs for your maximalist living room include one with a modern silhouette and suede leather upholstery and another inspired by Cubist and Baroque design, made from trendy rattan and cane. The first is LuxeDecor's Pianca Laurie Rovere Grigio Accent Chair in sea gray while the second is Borek Sipek's red, tan and black Driade Liba Armchair.