This season is all about celebrating hygge— a cozy twist on Scandinavian living that takes stock in simple pleasures.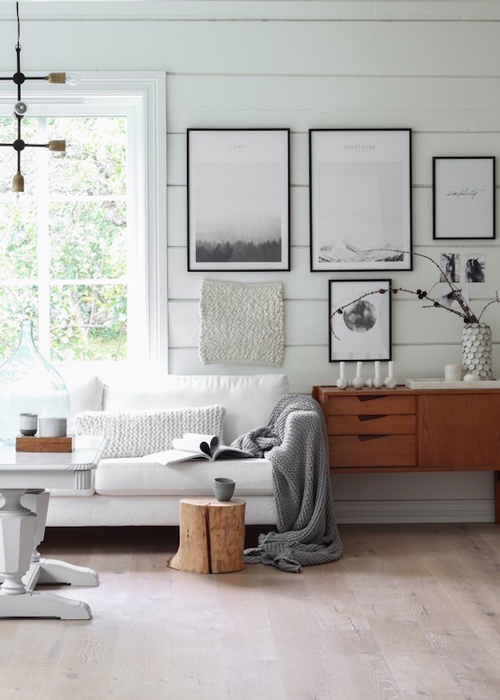 Usher In Atmosphere

With hygge, it's all about cultivating an environment that is filled with coziness and indulges in small pleasures. Usher in an atmosphere that invites you to linger a little longer and transforms any space into a place for rejuvenation. Opt for a calming color palette with natural elements to build a place for serenity and peace. Think warm woods and stone ceramics mixed with cozy fabrics, like flannel and linen. If you're lucky enough to have a fireplace, building a crackling fire and gathering round the warm glow of a hearth is the ultimate in hygge living. Using candles and home scents also work wonders to build a soothing atmosphere that feels cozy and relaxing. Hygge is about emphasizing small pleasures that feel indulgent, and the luxury that comes in the deliberation.




Layer In Soft Furnishings

Natural textures, clean lines, and soft hues bring a serenity to living spaces that is quintessential hygge. Introducing plenty of warm, natural materials such as lambskin, wool, and leather not only adds richness to furniture, it adds texture that feels fresh and inviting. Dress your sofa with plush pillows and vintage textiles for added warmth. Chunky knits are a sumptuous upgrade that will add instant hygge appeal— perfect for cozying up when temperatures are less than ideal.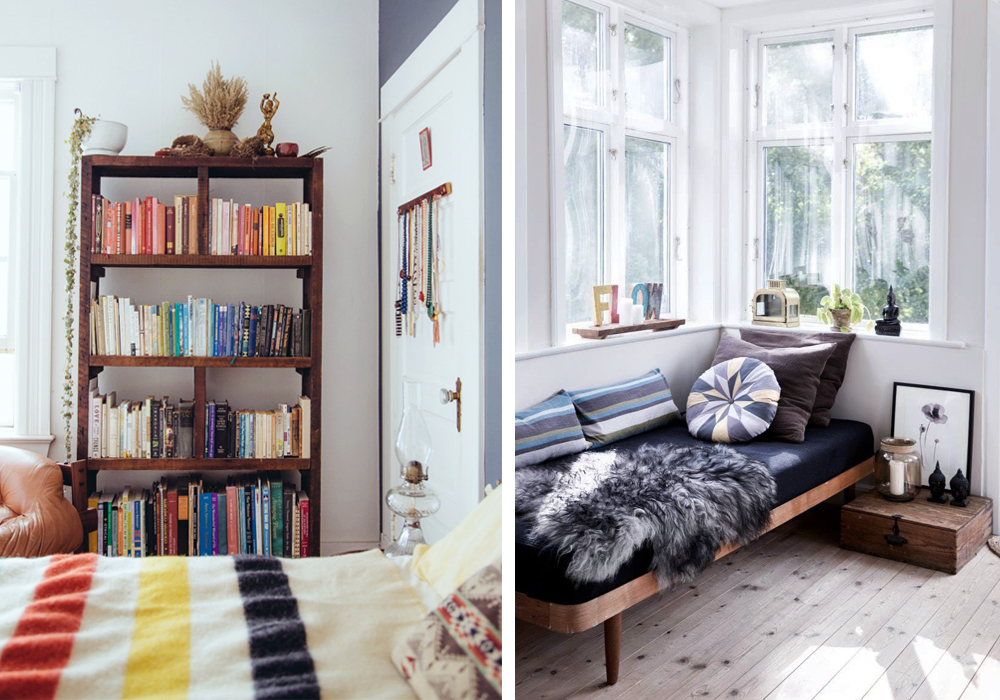 Hygge is all about reveling in a cozy spot, especially if that spot is a tucked-away nook where you can indulge your interests. We believe every home should have a cozy corner to retreat to and escape the hustle and bustle of everyday life. Devote a small space for yourself to unwind, recharge, and enjoy the simple pleasures in life. We like the idea of a book nook. All you need to fashion an inspiring, intimate haven is seating by way of a cushy armchair (or a luxurious chaise lounge) and an end table topped with a stack of your favorite books. Drape a furry throw over a chair, and you can transform even the smallest space in your home into a well-deserved cozy retreat.
Basking in the glow of natural daylight is a cherished Scandinavian custom, in part because long Scandinavian winters bring the shortest days of the year. Naturally, light is a highly valued commodity. It's a powerful (yet simple) element that adds radiant energy to a room that lifts spirits and creates a fresh, positive atmosphere. To give your space a serene hygge feeling, let in as much natural light as possible. Take advantage wherever possible, and flood your home with bright illumination. Declutter window sills, pull up the blinds, or place a seat directly windowside to soak in all the natural, gorgeous light.