Discover Your Favorite Designs

Discover Your Favorite Designs
With so many popularized home décor styles, furniture companies everywhere are producing a huge variety of collections to meet the needs of those who wish to completely personalize the interior and exterior of their home or office. If you're wondering how to create a cohesive style in your space, it's time to consider some of the biggest trends in home décor today. Read on to learn more about how to find your home's style with the sophisticated furniture available at LuxeDecor!
Rustic
One of the most popular design trends, Rustic décor draws its inspiration from the natural world. When trying to find your home's style, if you're drawn to reclaimed wood, woven grass or leaf fibers, and tons of floral accents, Rustic is for you. Many people looking for rustic furniture tend to gravitate towards wicker chairs, stone tabletops, and Abaca banana leaf textiles.
Some of the best collections at LuxeDecor that feature rustic elements include Hooker Furniture, John Richard, and Tommy Bahama's Island Estate.
Modern

The term Modern is one of the broadest in the home décor and architecture worlds and can stretch to encompass a number of different sub-styles. What the Modern style typically refers to is clean lines, a simple color palette, and sleek accents. There isn't a lot of clutter in a Modern home and the materials you see represented most include steel, glass, and metal.
If you're looking to find your home's style and gravitate towards the polished, artful, and refined — you're a Modern decorator. Explore collections like Lexington, Mater, ION Design, and Sterling.
Contemporary
A subcategory of the Modern home décor style includes Contemporary. While many people use the two terms interchangeably, there are a few notable differences. Modern is a strict rendering of 20th-century design, but Contemporary has additional room for experimentation. It's more fluid and embraces current styles — like curving lines.
Minimalist
Some people also use the term Minimalist to describe modern styles, but true minimalism takes modern décor and simplifies it even further. Most of the colors chosen are neutrals or pastels to create a sense of openness and airiness. Furniture is as streamlined as possible, leaning towards the functional and ergonomic — as opposed to decorative. Accents are rarely flamboyant and there is nothing excessive or extra in a minimalist environment.
When trying to find your home style in a Minimalist space, browse Homecrest and Innovation to find more inspiration. If you really love the minimalist style but aren't drawn to monotones, the best way to spice things up is to have one pop of color that threads throughout your entire home to create a theme and draw the eye.
Bohemian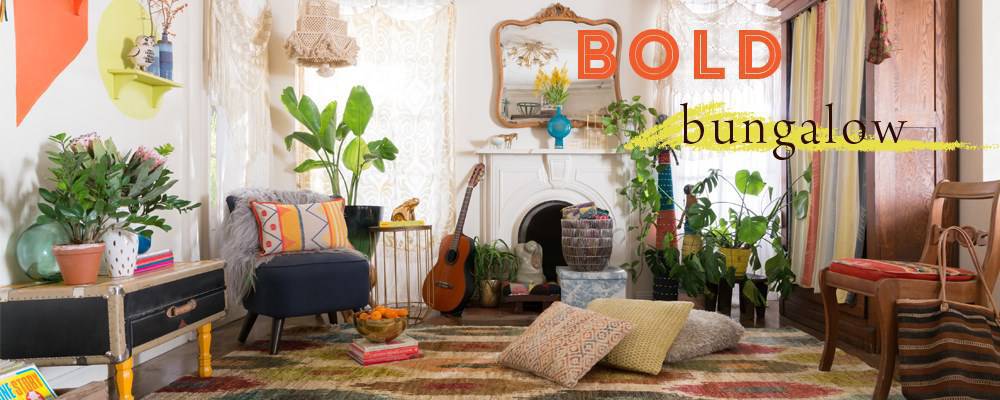 For many, Bohemian signifies a carefree lifestyle that doesn't adhere to any rules. You're free to follow your heart and decorate with any number of eclectic and eccentric choices. From vintage furniture and fixtures to worldly textiles, your Bohemian décor can be found while traveling, at flea markets, in designer stores, or even in the trash. Finding your home's style through bohemian means always ends up with a wild mixture of luxury pieces, repurposed items, and surprise finds.
At LuxeDecor, our Bohemian collections draw inspiration from around the world including locations like Morocco, India, Havana, and Spain. From breezy bungalow to a cluttered loft, you can travel the globe when you explore collections like Chelsea House Accessories, Howard Elliott, and Brownstone Furniture.
Industrial
Drawing on warehouses, urban spaces, and construction projects, the Industrial look is full of exposed brick and ductwork, old timber, dangling light fixtures, and rebar accents. Many industrial designs occur accidentally when a formerly industrial space is repurposed for apartment complexes or mixed-use spaces. A neutral color scheme with lots of wood or metal evokes the traditional Industrial feel. Add a few pieces of photography, abstract art, and sparse furniture to complete the space and find your home's style.
When searching for Industrial style furniture and accessories at LuxeDecor, explore collections like Arteriors Home and Meyda Lighting first!
Mid-Century Modern
A throwback to the middle of the 20th century, Mid-Century Modern draws its décor style from the 1950s and 1960s. Lots of retro nostalgia and a little bit of the minimalist are the main inspirations here. Functionality is favored over fashionability, and organic shapes rule. Many people choose Mid-Century Modern as transitional décor that helps them take a preferred theme from the interior to the exterior of their home. It provides seamless transitions without strong colors or designs that are too unique.
For a sophisticated Mid-Century look, choose gold, onyx, and grey color palettes. If you want something on the contemporary side search for coral, bronze, and blue hues. Get inspired to find your home's style by browsing the Greenington, Stilnovo, and Dimond Home collections.
Shabby Chic
Shabby Chic is definitely a bohemian-inspired style, but it tends more towards the feminine and delicate. Soft furniture, antique accents, and light fixtures with an aged patina are popular. While most of the pieces chosen in this style are simple, you'll discover ornate décor in the form of wall-hangings and lighting. You can expect cream, white, and pastel color palettes to dominate.
Pieces from Authentic Models and Feiss will inspire you to discover the Shabby Chic look as you find your home's style.
Scandinavian

Another style that utilizes minimalism is Scandinavian home decor. Instead of functional minimalism, Scandinavian minimalism is about paying homage to the simplicity of the Nordic lifestyle. All-white color palettes are very common, and functionality is balanced by sculptural design. You'll see a number of natural elements incorporated into Scandinavian spaces including large plank floors, pressed wood accents, and natural fiber throws. A little bit of color is introduced through bright plastics, accent furniture, and enameled aluminum.
If the environment you're looking to decorate is spacious with lots of natural lighting, it's perfectly set up to accept Scandinavian style decor. The Nordic style can also help you find your home's style and make the most of smaller spaces through compact, utilitarian pieces. Browse Bellini Modern Living and Star International Furniture for ideas.
Hollywood Glamor
Over the top and totally opulent, Hollywood Glam is all about drama. If you love making a statement, you'll automatically be drawn to pieces that fit into the Hollywood Glam style. Also known as Hollywood Regency, this décor style draws on some features of Victorian design such as antiques, velvet furnishings, and tufting. Color palettes are incredibly bold and incorporate reds, purples, navy blues, and turquoise.
A.R.T. Furniture and Henkel Harris have pieces that exude the Hollywood Glam aura. Shop these to find your home's style!
Traditional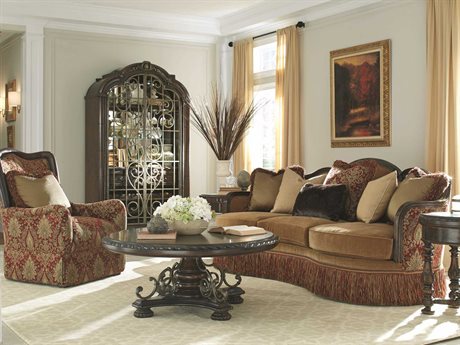 With its roots in European decor, the Traditional style tends to use an abundance of accessories to evoke a sumptuous environment. Dark wood and rich-hued fabrics reign while velvet, silk, and brocade are used as frequently as possible. Lots of texture and patterns add to the elaborate feel of traditional spaces — ensuring layered design and innumerable dimensions.
Finding your home's Traditional style can be fun since it means shopping for lots of accent pieces and art. LuxeDecor's favorite Traditional collections include Uttermost, Palm Springs Rattan, and Tommy Bahama's Kingstown Sedona.
Transitional
Transitional décor is a very popular style, as it tends to incorporate both Traditional and Modern design. By picking and choosing a few pieces from each style, Transitional décor offers a sense of balance, and ensures that no one style overwhelms a room. A common example of Transitional décor is merging Modern materials — like glass and steel — with more Traditional plush furnishings and accents. A Transitional space manages to be sleek and stylish while maintaining a warm, soothing appeal.
For your Modern pieces, look through the Lexington, Mater, ION Design, and Sterling collections, and then add in Traditional elements from Uttermost, Palm Springs Rattan, and Tommy Bahama's Kingstown Sedona.
Coastal

Also known as the Hamptons Style, Coastal décor is inspired by the United States East Coast beachside look. Neutral color palettes are enhanced with ocean blues and greens, and wood elements are common. Most accents are inspired by ocean plants and animals like carved gamboling dolphins, bowls of seashells, or pressed seaweed wall hangings. Find your home's Coastal style through white-painted wood furniture, plush beige sofas, and a sprinkling of patterned rugs, pillows, and throw blankets.
At LuxeDecor, we love pieces from the Lloyd Flanders, Teva, Jaavan, and Tommy Bahama collections.
Finding it All at LuxeDecor
It's important to remember that there is a lot of crossover between these different styles and that many categories work well together. Consider merging rustic and shabby chic or coastal and minimalist to create a home that is truly unique.
Browse the collections at LuxeDecor now to find your home's style and start experimenting with your favorite décor categories.