The charm of the new year lies in the promise of change. After all the turn of the year is the perfect time to make resolutions and map out goals. The last few weeks of 2020 marks not only that beginning of a year but also the start of a decade.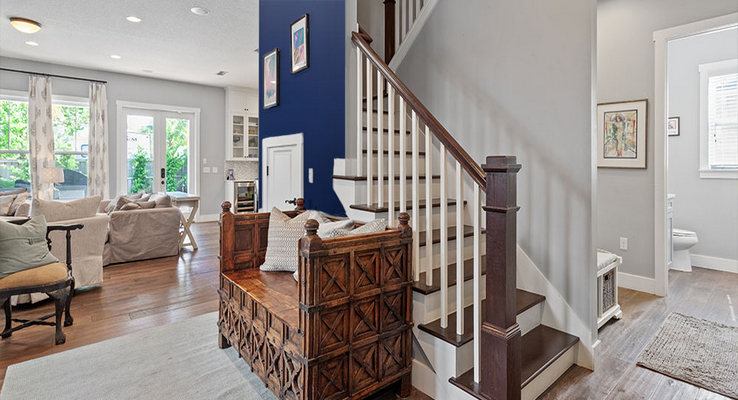 The charm of the new year lies in the promise of change. After all the turn of the year is the perfect time to make resolutions and map out goals. The last few weeks of 2020 marks not only that beginning of a year but also the start of a decade. Be it in health, wellness, or interior design - there is no better time to make drastic improvements in your life.
Not ready to commit to a health and wellness overhaul? Or unsure about taking up a new hobby and trying to make it fit in your busy 2020 schedule? We suggest that instead of taking on drastic lifestyle changes, revamp your space instead!
There is nothing more fun than changing up your living area at the turn of the year. As we say, new year, new you, new decor! Moreover, making tweaks, big or small, to your home's decor can do wonders for your overall wellness.

According to studies, interior design affects a person's physical and mental health. The color that you choose for a specific part of your property can play a role in your mood and productivity. Likewise, the way that you plan out the layout of your home can boost or strain your cognitive abilities. There is also a connection between lowered blood pressure levels and decorating with plants and greenery.
With that said, the world is your oyster when it comes to interior design in 2020. You have free reign on how you want your space to look like. However, if you stumped and are looking for design inspiration below are interior design trends that are in and are out this 2020:
In: Classic With a Twist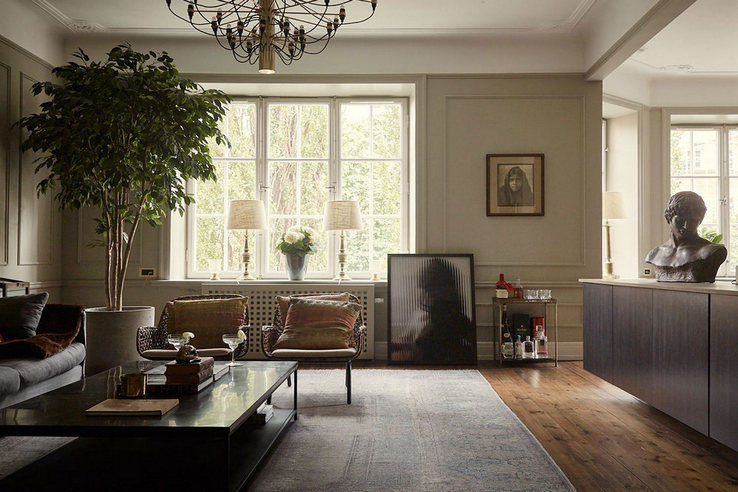 Over the last few years, there has been a movement towards making sustainable purchases. This mindset has also trickled down into interior design. Aside from the continuous popularity of bringing plants indoors, decor would be moving towards purchasing high-quality classic investment pieces as opposed to trendy pieces of furniture, for example Hooker Furniture.
Nevertheless, this classic aesthetic would still be grounded on the emphasis of personal style. So while more people would be investing in sturdy neutral sofas and classic canopy beds, smaller pieces of decor would reflect a more personal style.
If you are looking to freshen up a room with a new coat of paint, classic warm neutrals is as safe of a choice as it is on-trend in 2020. Likewise, a timeless black and white color scheme is also a good trendy interior design idea for the upcoming year.
Out: Ditch the Grey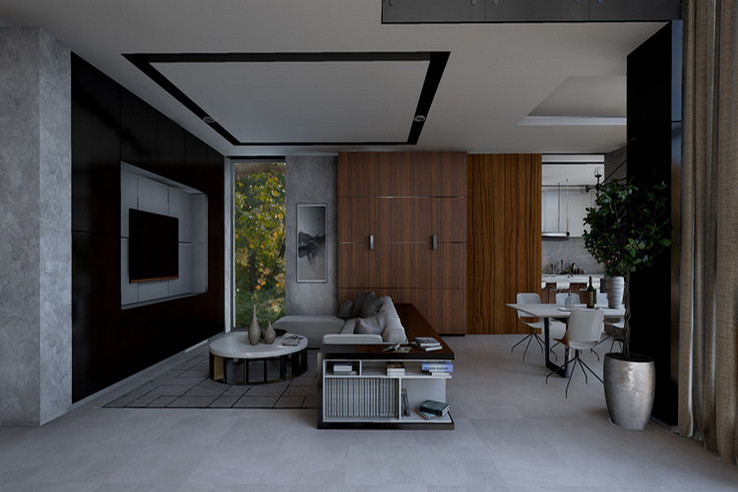 Nothing defines the interior design aesthetic of the 2010s than grey on grey on grey. This neutral palette is all the rage in the last decade and while it the color is gorgeous and elegant, we are glad to dabble into warmer, more colorful palettes.
Interested in decking your home with just one color? Instead of a gray wall, a bold navy blue pop of color is the way to go. Navy blue, after all, is the Pantone color of the year for a reason. Celebrate it by painting a corner with blue or investing in a navy blue mantlepiece for that much-needed pop of color.
In: Think Vintage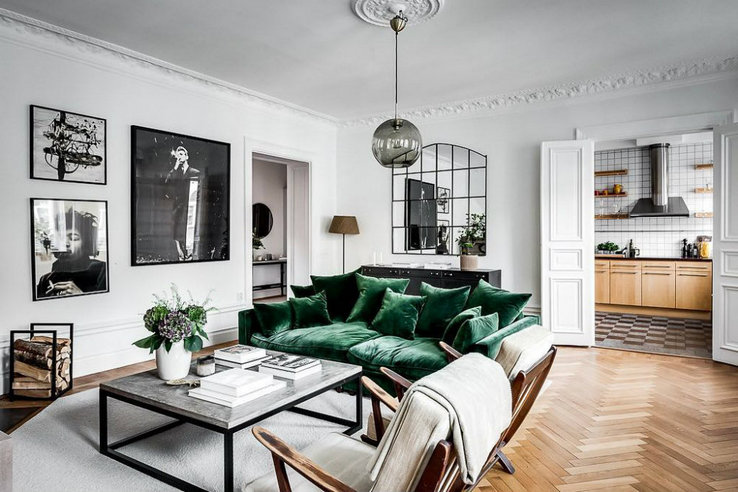 When it comes to fashion trends, popular styles goes around and comes around. The same can be said for interior design aesthetics. In 2020, when we say vintage, we mean truly vintage. Think - 1800 to 1900 era accent pieces and furnishings. Expect to see more spindles and spooled legs in your local furniture store.
Decorating your home with vintage pieces can be a thin line to traverse through. It is easy to go overboard. If you are worried about your home looking like a movie set, start with a few pieces. A good way to incorporate vintage style in your home is by replacing your doorknobs or cabinet handles. You can also make a trip down to the 'ol thrift shop and score yourself an antique lampshade. Small pieces to ease you into the new aesthetic.
Out: Clean and Perfect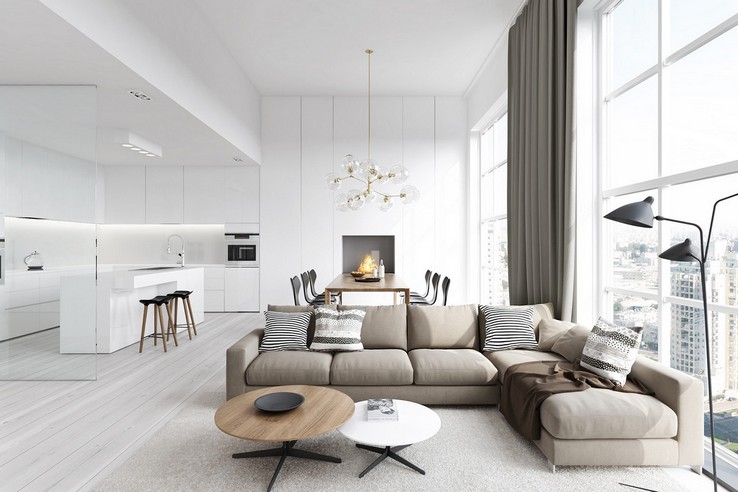 Like mentioned earlier, the last few years have seen a big push for individual style and aesthetics. With that said, clean and perfect are out. Interior design in 2020 is all about showing your home warm and lived in.
Nevertheless, this doesn't mean that you let your living area go into disarray. A good way to incorporate your personal style and keep your place tidy is by opting for vintage and thrifted pieces of organization furniture. Not only is it cheaper to purchase a dresser at the thrift shop and refurbish it, but it also is one of a kind! After all, who doesn't like bespoke pieces?
In: Flower Power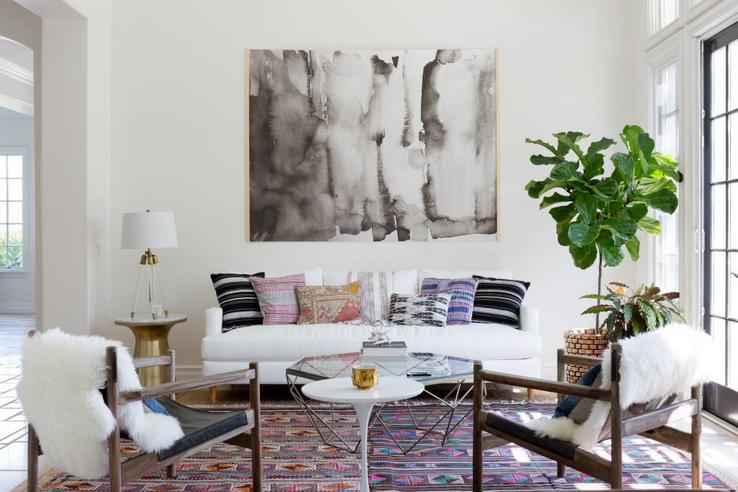 The trend for the next decade is bringing natural elements into the home. However, if you are one of many people who cannot keep a plant alive, buying another succulent or spider plant is a terribly daunting idea.
Still want to be trendy without adding to your collection of plant carcasses? Think flower power.
Floral wallpaper is another throwback element that is poised to be popular in the next few years. However, unlike the rather tacky floral prints you have probably seen in your grandparent's house, expect this trend to incorporate more shapes and contrasting colors.
If you are afraid to commit to a whole room of wallpaper, try an accent wall first. AS with every other trend, it is better to start small and test the waters.
Out: Boring Standard Trimmings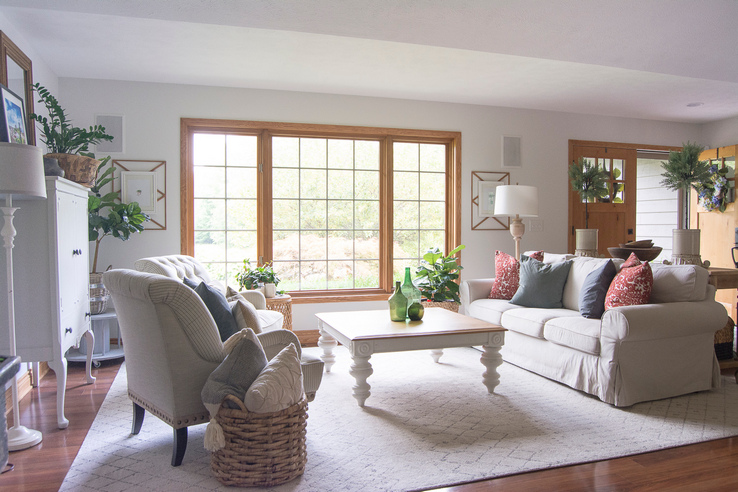 When it comes to real estate, the word trimming can include doors, crown molding, window panes, and pillars. More often than not, these home elements are painted a standard white that matches.
With the shift to individuality and personal style, expect matching door colors to be a thing of the past. Painting your window panes a pop of yellow is an affordable way to make a statement. It is also very easy to fix if you aren't too keen on the style.
In: Femininity at its Finest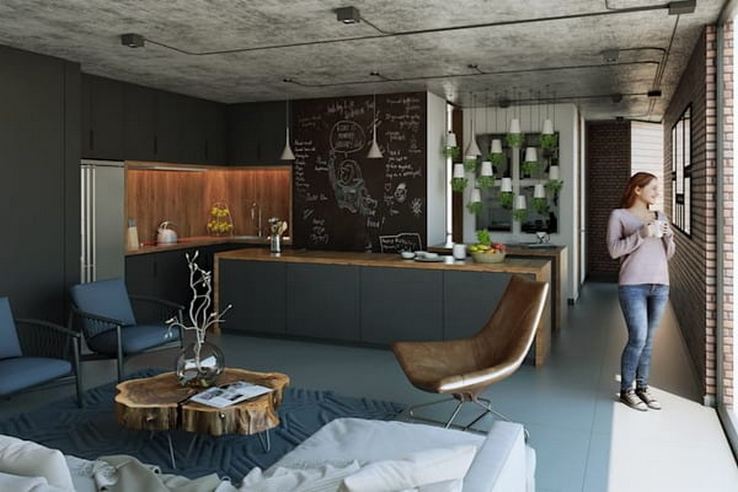 For a long time, anything pink, frilly, and feminine is frowned upon by the interior design community. No one wants a house that is made for barbie. However, after years of harsh lines and cool tones, the next decade would see a shift for a more feminine aesthetic.
But don't expect neon pinks and bright orange frills. The tones of pink would be more subtle and layered. If you need inspiration for the kind of pink that would be all the rage, think Pantone color of the year from 2016.
Out: Dystopian, Industrial Designs
With the shift towards more feminine styles, the industrial look would be passe in 2020. According to interior design experts, the general mood of society towards design veers away from the current status quo. With that said, the last few years has been bleak and cold. As such, the preference for interior design is leaning towards warm and natural.
So before buying an Einstein bulb lighting fixture or leaving your cement wall exposed, think twice and add a little color and warmth.
In: Colorful Kitchens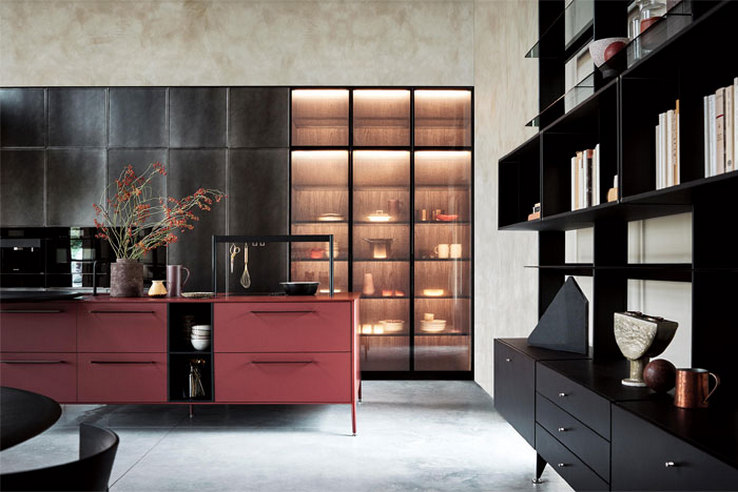 There is something quintessentially attractive about an all-white kitchen. If there is a legacy the 2010s would leave aside from the popularity of gray tones, it is the rise of the white kitchen.
However, in 2020, expect more color from the room where you cook and make good food. While the general palette of a 2020 kitchen would still be neutral, expect to see more wooden fixtures and natural accents on top of the white and bright.
Out: Open Shelving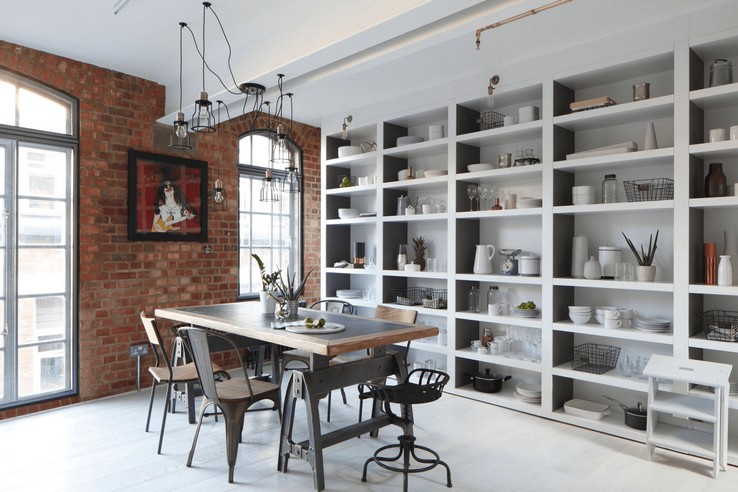 Open shelving was incredibly popular in the last decade. This type of storage is a good way to showcase your belongings that are aesthetically pleasing. It is also an easy way to incorporate decor without having to buy actual decor.
However, having open shelving in your home can be tedious. You constantly have to arrange your stuff because otherwise, it can look messy and disorganized. Unfortunately, no one has time for open shelving in 2020. If you want to make it easier for yourself to hide clutter, choose cabinet doors and baskets.
2020 is the year that you can turn your house into the home that you have always wanted. Remember that the changes that you would incorporate in your property don't have to be big and expensive. Moreover, don't try to incorporate every trend above.
Again, the world is your design oyster and it is all about your personal taste! Choose the trends that speak to you. Go from there and most importantly, have fun!