A blank wall can prove intimidating to dress, but it's the perfect canvas to show off bold, captivating style that reflects your personality.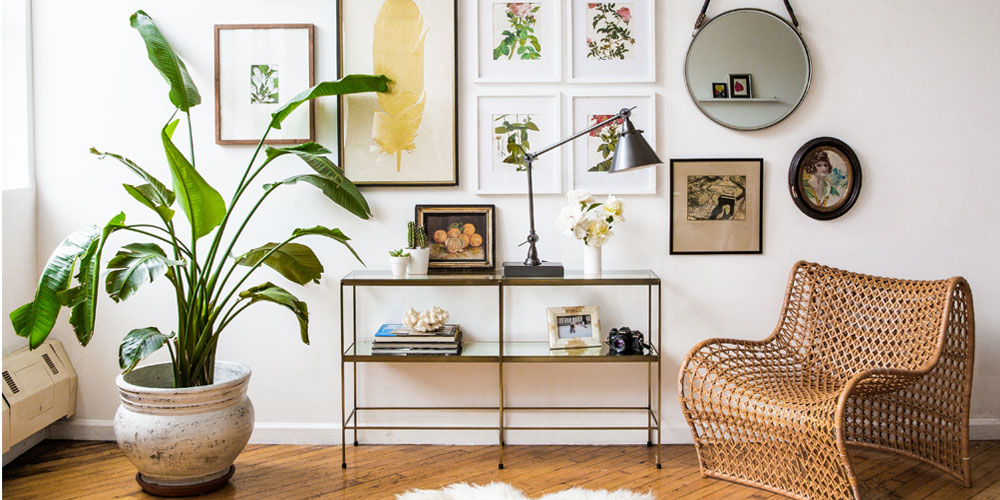 Be it in your living room, dining space, or bedroom, a blank wall can often leave people scratching their heads for ideas to fill an empty space. Though the task can feel daunting, we like to approach the task of decorating an empty wall as an opportunity to show off a unique design perspective. A blank wall holds limitless possibilities to show off your design personality and make an impactful visual statement in your abode. Bring bold, captivating style to your home with these five creative (yet effortless) ideas to dress up any blank wall in a flash.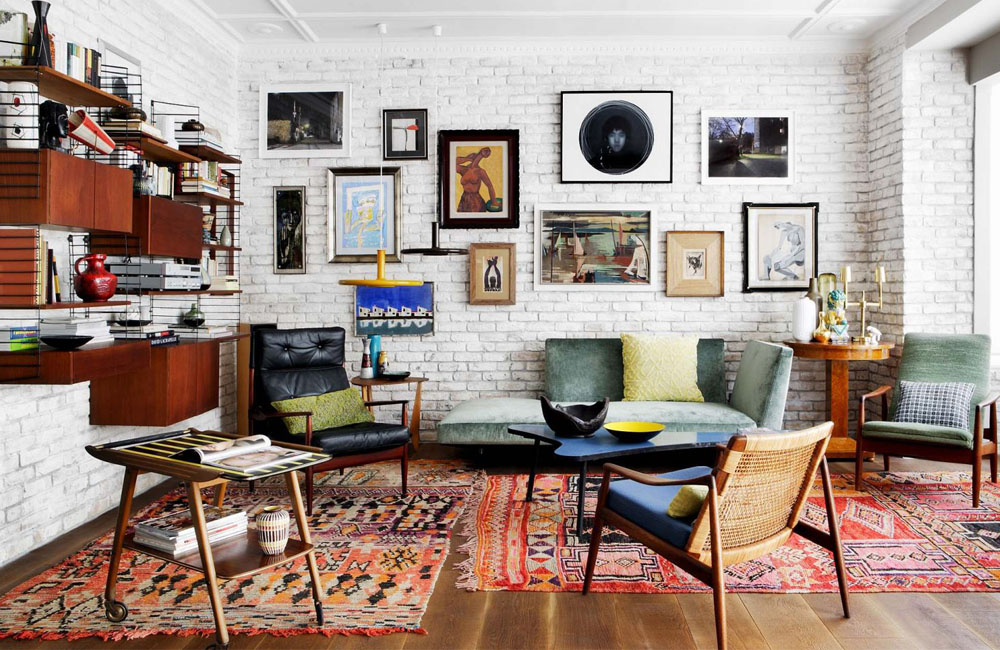 Artwork

Artwork is a surefire way to bring individuality into your home. Depending on the size and style of your space, there are a number of arresting ways to add in art to your walls. Building a gallery wall can range from simple and minimalist, to eclectic and bold. When going the eclectic route consider a balanced mix of different sizes and orientations to fashion a salon-style art wall. Don't be afraid to group different styles and mediums together including different types of wall decor for an artfully curated look. If this approach proves too challenging, consider multiple shelves to carry your framed artworks. You can layer in art (or swap it out according to mood) without having to worry about spacing and hanging hardware. A single, large-scale artwork is also a simple method to use art to fill in a blank wall. A large-scale artwork works to create a central focus to a room that helps tie a space together.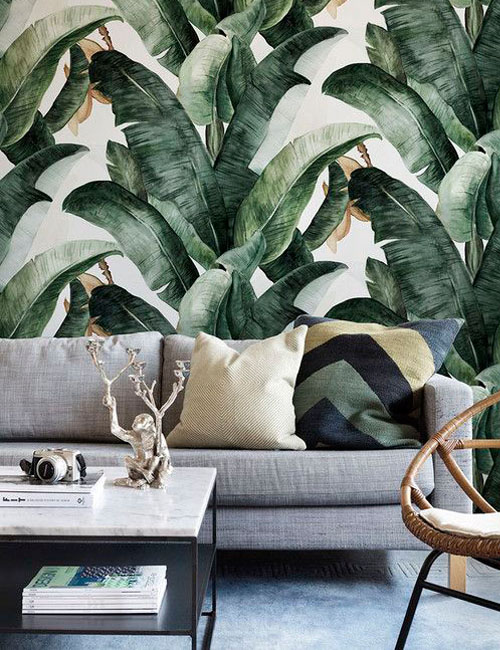 Wallpaper
Whether you decide to go big and bold, or go for more subtle patterns, a single wall accented with your favorite wallpaper is a dynamic way to dress up a blank wall. A graphic wallpaper will add instant depth to a room by introducing eye-catching patterns and colors that are usually reserved for smaller decor items such as pillows and throws. When placed on a single wall, colors and patterns take on a different life that brings just enough daring style to elevate even the most mundane of spaces. Charming and playful wallpapers lend visual texture to a room, and doesn't prove too overwhelming when used to accent a single wall. Play up the style of your room by choosing coordinating wallpaper that highlights the design motifs in your room. For a truly vivid take, pair contrasting styles like a modern sofa with a tropical banana leaf print pattern for seriously fearless style.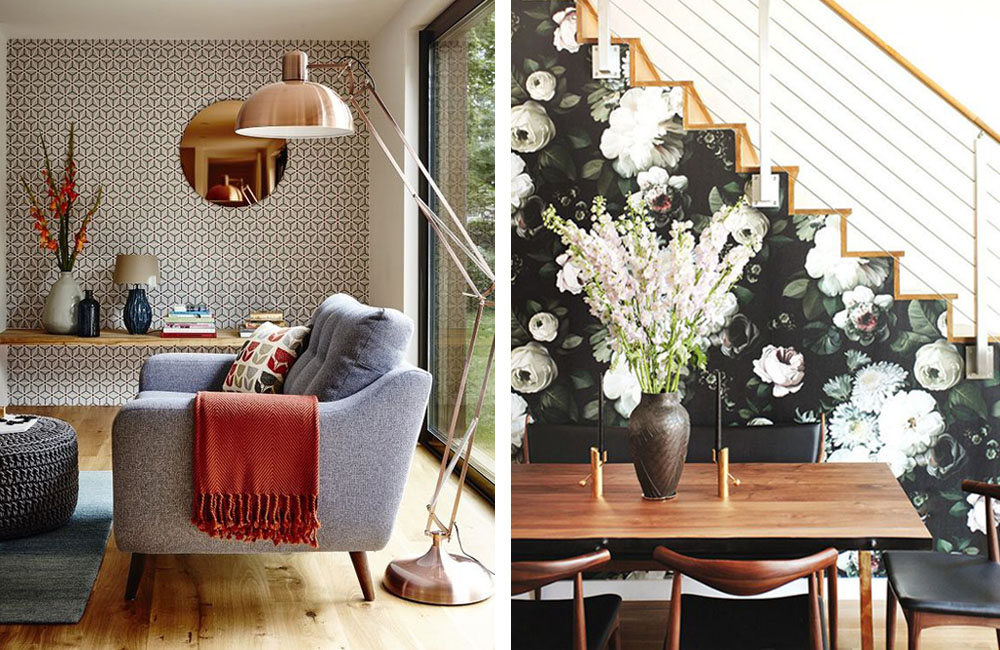 Mirrors

Adding mirrors to your walls is a fail-proof design trick many designers use to make spaces seem larger. Designers know that mirrors' light reflecting properties have space-enhancing magic that add sparkle and glamour to any drab space. While adding a single mirror is a standard design choice, we think doubling up on oversized mirrors is just the trick to add show-stopping drama to a room. We love the way that style blogger Jane Aldridge from Sea Of Shoes paired two massive mirrors side by side. The effect is transportive to a palatial-like residence, bringing the illusion of floor-to-ceiling windows with the mirrors' window pane design.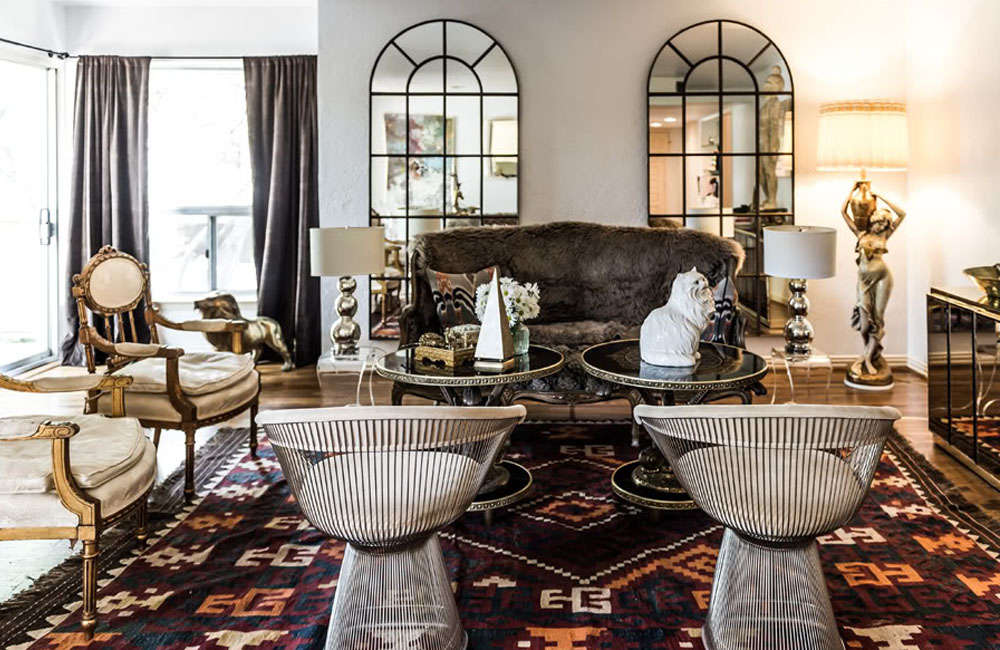 Room Divider

If adding wallpaper or a fresh coat of paint proves too much of a commitment, using a room divider or screen can still bring the same desired effect to a blank wall space. Lightweight and foldable, a room divider is a versatile piece of furniture that can add architectural depth AND height to any space. Use it as a makeshift headboard above your bed, or position it behind seating to bring in one-of-a-kind detailing to a space. It's an undervalued layering tool that can add a distinct vibe to any room, without any effort.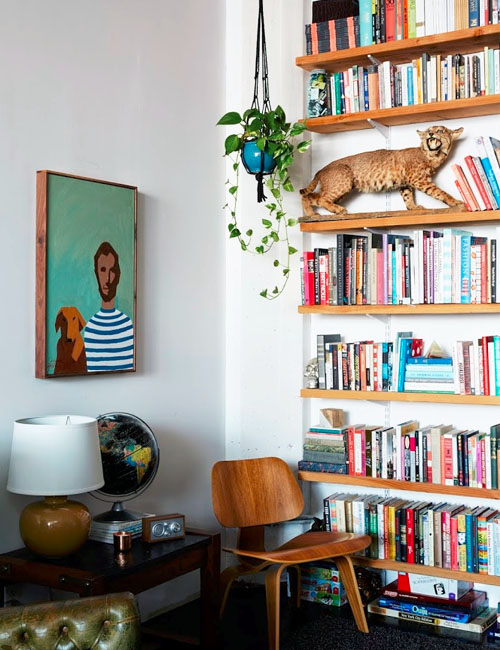 Bookcase
Even if you aren't a bookworm, a practical bookcase proves to be an especially useful home accessory that can showcase your most cherished, personal items. A bookcase shouldn't simply be reserved as a storage space that houses your books. Instead, think of bookcases as a place to exhibit your personal style. To truly maximize your home's design and style, opt for stylish etageres (or open-shelf bookcases) to fill a blank wall. Its open shelving and tall skeletal frame add a sculptural element to spaces that is both functional and elegant. Fill it with personal items and arrange them in an artful manner to create a stunning tableaux. The open-air design encourages a clutter-free style that shows off your personality.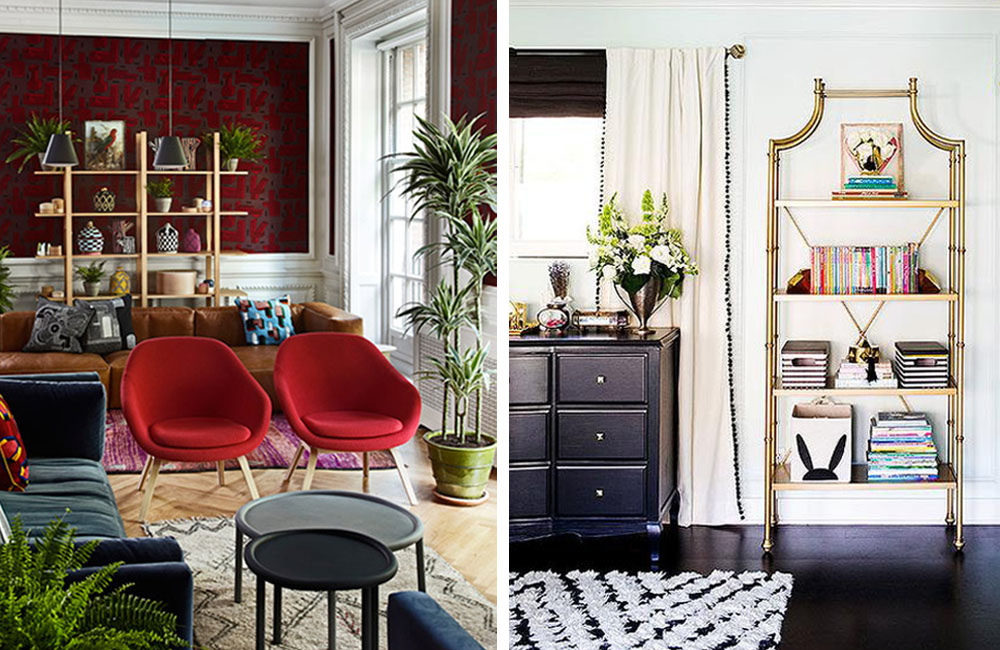 Check into our Style Studio for inspiration and tips for styling your home with unique flair.

(Photo Credits: Mikel Irastorza, Homease.nl, Katie Hodge Design, Photowall.nl, DigsDigs, MyDomaine, Sea Of Shoes, Byrnes Eye View, Dezeen, DecorPad | Article by Christine Villanueva)