Finding furniture to perfectly fit a space is an art.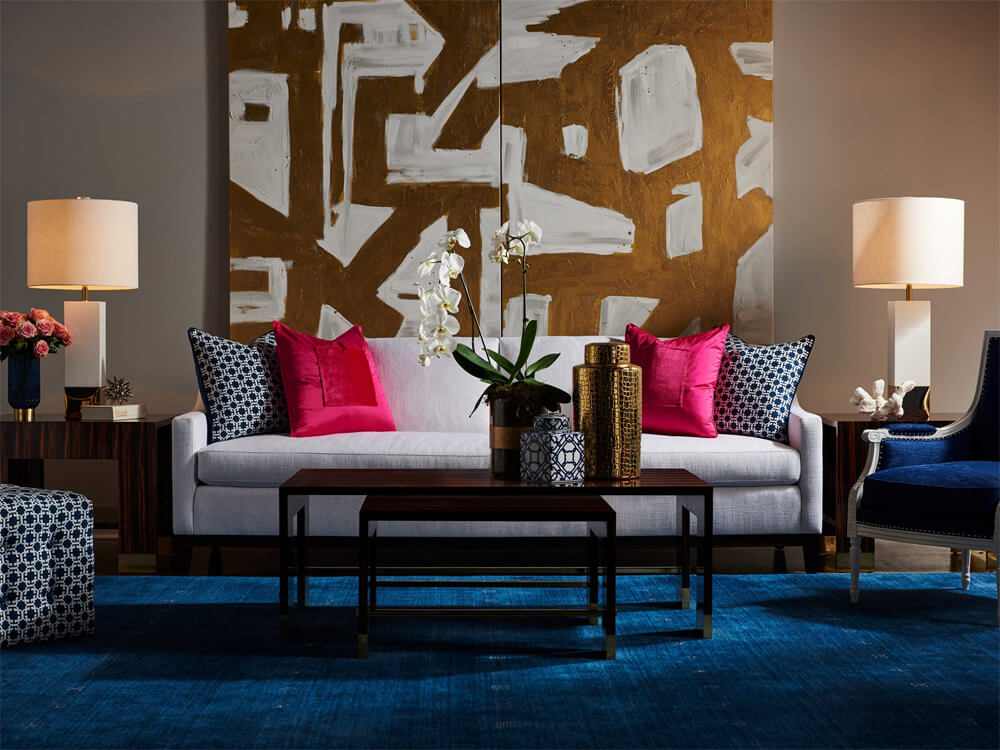 Great furniture completes a space. Once you've bought a home or even moved into a rented apartment, it's the next step of decorating the space that gets you carried away. You start browsing through furniture catalogs online and even visit local furniture stores only to end up confused and not sure what to buy. At some point, we're all tempted to buy furniture pieces that grab our fancy without really giving it a thought. Is it what we want? Does it blend in?
For most homeowners, choosing the right furniture can be an overwhelming yet exciting process. After all, what's a living room without that comfortable couch or a dining room without that sturdy table to gather around and enjoy great family time? When it comes to furnishing our homes, we all want quality pieces that are stylish, functional, and affordable, yet it's easy to find ourselves making a bad purchase and buying furniture that doesn't fit our needs.
It's surprising that so many homeowners easily overlook many things and end up making costly mistakes when buying furniture for their space. To avoid buying furniture that will disappoint you, look out for these ten deadly sins of furniture shopping:
1. Not Thinking Ahead
One of the biggest mistakes that people make is failing to think ahead when buying furniture. It's important to consider your lifestyle, your living space, and future living plans, as these may change in the next few years. If, for instance, you're planning to move within the next five years, think of how your overall square footage might expand or shrink, how you'll use the space available, and where you would place your furniture.
Think wisely when buying "forever" furniture pieces like tables and sofa sets. You don't want to fall into the trap of buying "trendy" pieces that may be off-the-trend a few months or years down the line. Ask yourself whether you want to commit yourself to functional and practical furniture that will make sense in terms of style and aesthetics for decades to come or a risky style that will disappoint you at some point.
Solution - To avoid a bad furniture purchase, start off by keeping in mind both your present and future needs in mind. Think of things like whether you have or plan to have any children and if you'll have pets in your house. If you do, then you should probably go for furniture that is sturdy and can be easily maintained over time.
2. Skipping the Critical Research Step
The right pieces look like the room was made for them.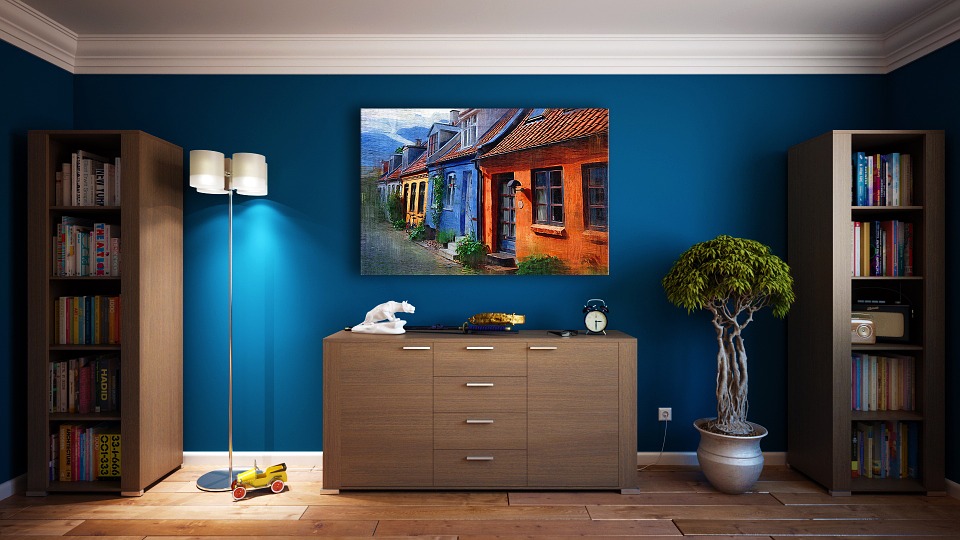 Before you shop around for the furniture you need, it's wise to do your work both in stores and online. While this is obvious, many people tend to make impromptu stops at local stores or visit online stores to check out featured furniture pieces without approaching the items they are examining from a research mentality. Window shopping is not just about checking out the best or most stylish furniture available in the market.
Before you settle on a piece of furniture, you need to do extensive research to understand your options, compare to your style, decor and space requirements, and know about the prices before you can settle down on something. Failing to research means that you'll be shopping blindly and run the risk of making uninformed decisions like buying furniture that fits badly into your space or doesn't quite meet your needs.
Solution - When buying anything for your home, it's good to have the right information in your hands. Rely on word-of-mouth to find the best stores to check out a large selection of furniture, read online reviews to find reputable sellers and ensure you're only buying quality furniture. With good research, your purchasing process will be much easier.
3. Not Being Practical
Many of us want to buy something that pleases our eyes, which is not bad but fails to consider the practicality of a purchase. It's good to analyze your day-to-day lifestyle before you choose furniture to buy. To avoid buying furniture and later realizing it was a bad move, look around with a keen eye and you'll see where practicality comes into play. Do you have kids or pets? Will you be having frequent visitors or do you guard your privacy at home?
For instance, if you have kids around, you'll want more space in your living room to allow some play time. So, getting a complete sofa set that takes up all your space will not be a good idea. If you're a social person with lots of visiting friends around, a dining table with an extra leaf is recommended. Also, be practical when purchasing your furniture. If it feels a bit uncomfortable when you sit on it at a store, just select a better one.
Solution - To avoid buying furniture that winds up a bad fit, rethink every bit of your purchasing decisions to ensure that every piece of furniture you buy is practical. Take your time to weigh your options based on your lifestyle.
4. Buying a Whole Set of Furniture
When you visit many stores today, you'll find that most furniture pieces for living rooms, bedrooms, dining rooms, lounges, and even other spaces like the patio come in sets. While buying whole sets of furniture may seem to make the shopping experience easier and convenient for many undecided homeowners, make sure you need every piece. Many furniture stores are willing to work with you to replace an item that doesn't quite fit your needs.
Yes, it's disappointing to go shopping for furniture only to end up not finding exactly what you want. When you buy a whole set, make sure it's the right set, since you're getting several pieces at once. You want this furniture to fit well rather than badly in your home. Purchasing furniture is a process that needs time and careful considerations. You want your space to reflect your personality and fit your way of life.
Solution - Consider giving your home a layered look by shopping unique furniture pieces from multiple brands. You can even take your time as you collect perfect pieces rather than buying everything all at once.
5. Ignoring Scale and Available Space
Every space is ready for particular furniture arrangements.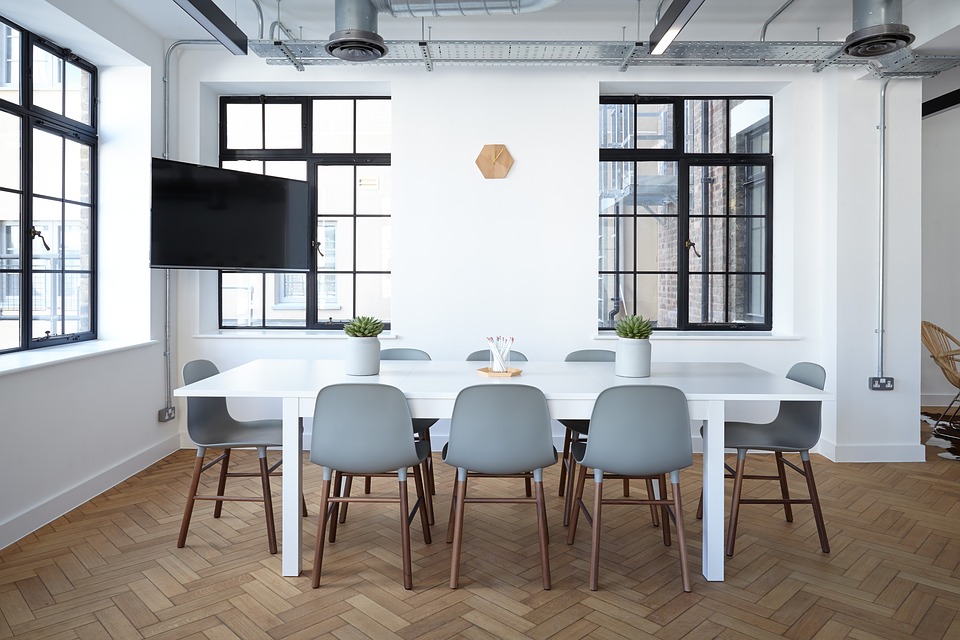 Many of us ignore scale and space when it comes to buying furniture. Stick to the number one rule when buying anything for your home - measure everything so you can have a basis of comparison as you shop to avoid buying furniture that you will later feel was a bad choice. Take a look at your living room, bedroom, basement, kitchen, or other space and map out potential new furniture arrangements. Don't forget to measure passageways and doorways through which you'll move your furniture.
How much will you need around the furniture? Will there be enough space for easy access and movement? Size is not always about practicability. A large piece of furniture in a store may look good but disappoint you in your modest living room. Having measurements with you as you shop will give you a better idea of how a piece will fit in your space.
Solution - Work out how your space or room will look as a whole and keep things in proportion while varying space and scale to avoid monotony. Never assume that you could be right about the right size of furniture you need unless you have practically done accurate measurements. By doing so, you'll avoid the dreaded feeling that you made a bad move with your furniture purchase.
6. Failing to Budget for Your Purchases
Your budget is everything, so they say. Unfortunately, most people neglect this simple but critical step when buying furniture. Creating a budget alone is not enough - you have to stick to it, otherwise, you'll end up spending more than you planned for. In fact, most stores will encourage you to open a store credit card to purchase big-ticket pieces but paying in cash that you've set aside for furniture purchasing is a better option.
For significant furniture purchases like sofa sets, beds, dining room tables and chairs, and outdoor furniture, you should be ready to spend a significant amount. Quality furniture is not cheap, so having a budget outlining what you really need and how much you have available for the purchase is vital. Start saving as early as you can for such purchases.
Solution - With so many types and brands of furniture, it's easy to get carried away and spend more than your budget really allows. Always plan your budget in advance and limit how much you'll spend. Don't forget to include additional charges like delivery costs or the option of paying for an extended warranty. The last thing you want is a furniture purchase that does bad things to your budget.
7. Falling for Sales Gimmicks
Furniture sales and clearance events are the norm in this industry. While many people jump in at any opportunity to take advantage of sales, unfortunately, not all of them are genuine. While some stores genuinely sell discounted furniture that is worth checking out, some often inflate prices only to slash them during sales to make customers feel like they got the greatest deals.
Solution - What you need to do is to look out for stores that offer great prices for all types of furniture throughout the year. If you want to take advantage of sales, make sure to do your research and compare sales prices in different stores. Don't just go for cheap prices because they are being offered, otherwise, you may end up making a bad furniture purchase.
8. Sacrificing Usability and Comfort for Looks
No matter how stylish and beautiful a piece of furniture looks like, remember that you'll be using it for years to come. Core pieces like chairs, tables, and sofas are not like a piece of stylish clothing that you can wear on special occasions. Comfort and usability must be considered before you buy that favorite piece.
For instance, if you spend significant time watching movies with family or simply lounging in the living room, you'll want a comfortable sofa. You could opt for leather or fabric material, with maybe a reclining feature. For your kitchen, you can get a few counter-height stools for those quick kitchen eat-outs or even moments when you need short rests.
Solution - Instead of focusing on looks, think of usability and comfort as the core determinants when buying furniture. This way, you won't end up making a bad furniture purchase that will need to be replaced at a huge inconvenience down the line.
9. Rushing the Purchase Process
Furniture should provide a livable flow to the space in your home.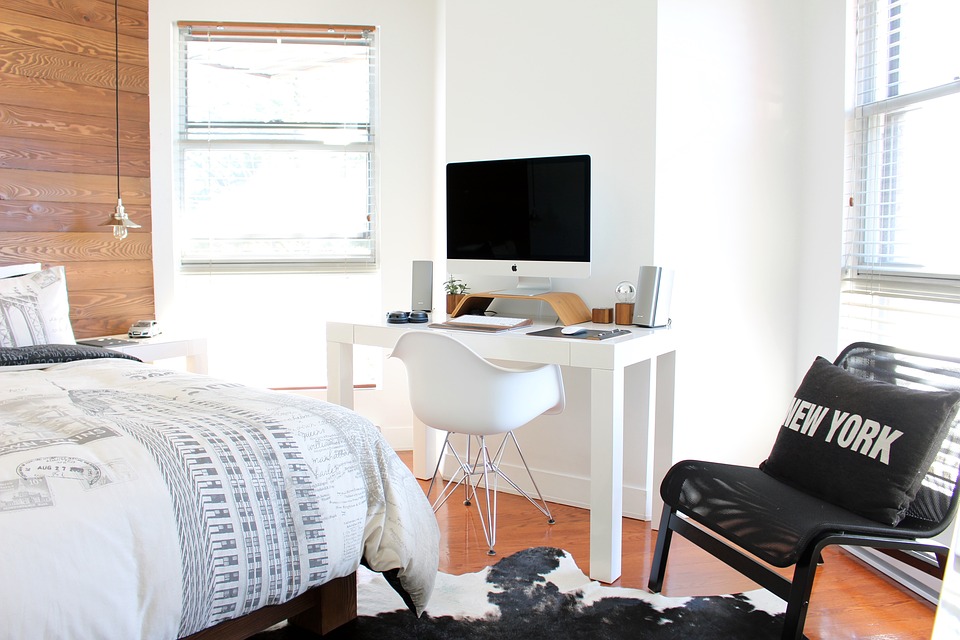 When you visit a local furniture store, you'll be impressed by how the furniture looks, but keep in mind that it's all staged to make sure it's appealing to your eyes. That great impression is what drives sales for store owners. But keep in mind that what you see there may not necessarily be the look you get in your home. Every space is different, from wall colors to interior decor, and everything else in between like carpets and rugs. Every small detail changes everything.
Don't rush the purchasing process just because you want to get over with the process. Ignore the push salesman or the little voice in your head telling you to pick that piece. Instead, take your time, consult with your partner or friends, be methodical in your shopping, and test every piece of furniture you like. You're about to spend your hard-earned money, so take your time.
Solution - Again, be practical to avoid a bad furniture purchase. Sit on that sofa or a few minutes, open and close those drawers, check the sturdiness of that TV stand, and take fabric samples to compare with the decor at home.
10. Forgetting Regular Maintenance
This is a common mistake among many homeowners. When shopping for furniture, ask yourself about the specific maintenance requirements needed to keep it in great shape and looking good. Be realistic about the general wear and tear of the sofa, chair, table, bookshelves, or other pieces. How often can you clean? Can you afford to pay a professional cleaner? If you have pets, how do you plan to handle the regular mess?
Ask yourself these questions and buy furniture accordingly. You'll likely be dealing with regular spills if you have kids, shedding pets, finger marks on high-gloss finishes, and other issues that will make maintenance a must-have.
Solution - Furniture is not meant to stay around for years without some maintenance. Ask what maintenance is needed to keep your furniture in top condition. Get the right cleaning detergents for your sofas and tables. Go for green products that are safe for everyone in your home.
The Bottomline
Understanding these common mistakes is crucial to avoid making a bad furniture purchase. Whether you're buying furniture for your living, dining, bedroom, office or outdoor space, it's important to consider your options carefully, check the quality of the furniture, and ensure that it fits your lifestyle needs. At LuxeDecor, we bring you a wide selection of high-end home decor and outdoor furniture - from modern, traditional to contemporary styles.
Ready to transform your space? Shop our online store or contact us for design ideas.