Now that it's officially spring, we've got spring cleaning tips and tricks to turn your home from messy to orderly in a flash.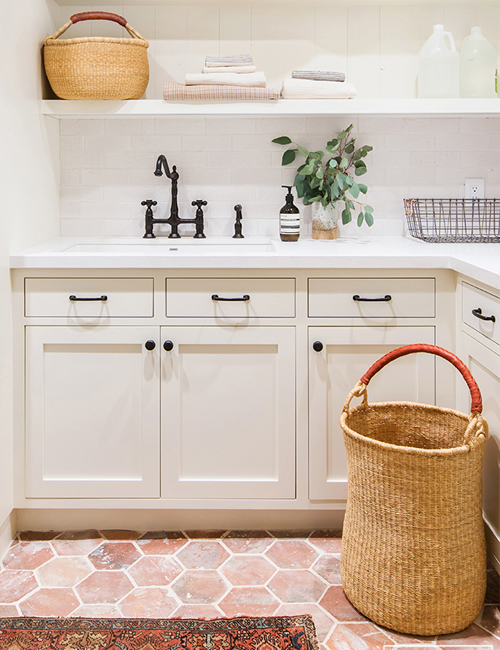 Contain Chaos With Storage Baskets

A standard plastic storage bin, while functional and utilitarian, always seems to look sterile and out of place when displayed. Usually hidden within a closet or underneath a bed, opting for storage baskets means you can spring forward in style and show off your storage instead. A well-placed basket does wonders to effortlessly conceal and contain clutter. It's just as functional and utilitarian as plastic storage bins, but offers an opportunity to add another design accent to a room. Tall or short, stacked or placed side by side in a row, there are a variety of different styles to complement any space. Storage baskets (or fabric bins) are a design savvy way to keep things organized, and introduce texture, color, or pattern into a room. Try lining a basket with a colorful, bright textile to dress up your storage baskets with a personal touch.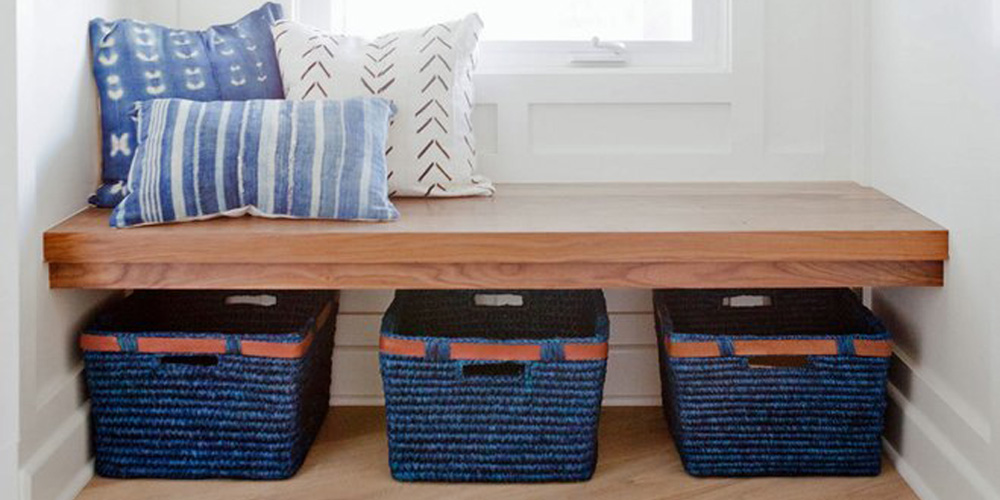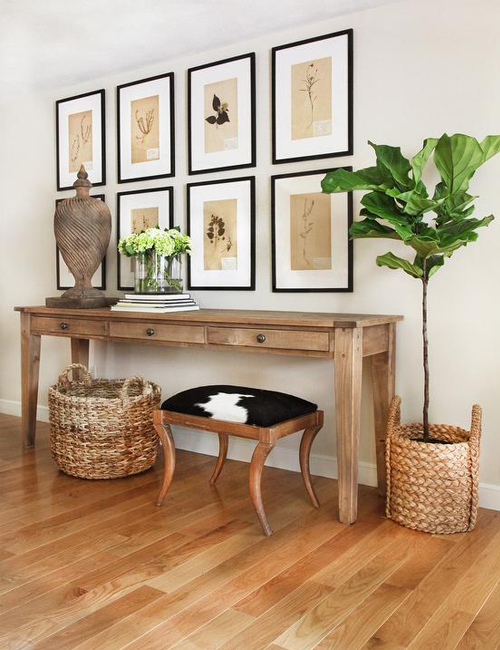 Make Your Console Table Work For You
If you asked us which piece of furniture was the most underrated, we'd name
console tables
the design equivalent of furniture workhorses. With their generally slim profiles and a diverse range of sizes and styles available, console tables prove to be incredibly versatile players in the home, offering a range of organizational functions wherever you place them. Whether in an entryway, hallway, or in-between spaces that deserve a little more love and attention, think of console tables as an extra surface to store or display odds and ends. Some models feature extra drawers to keep clutter out of sight, while the tabletop surface is a place to perch personal items like your keys. Multitiered units can offer yet another extra surface to stage and store extra items. We personally like simple, yet efficient models with no obstructions underneath. This allows users a place for extra stools or storage baskets below. Pull out a handy stool which can serve as an extra surface or extra seating depending on need, or keep items like linens or umbrellas on hand in a basket.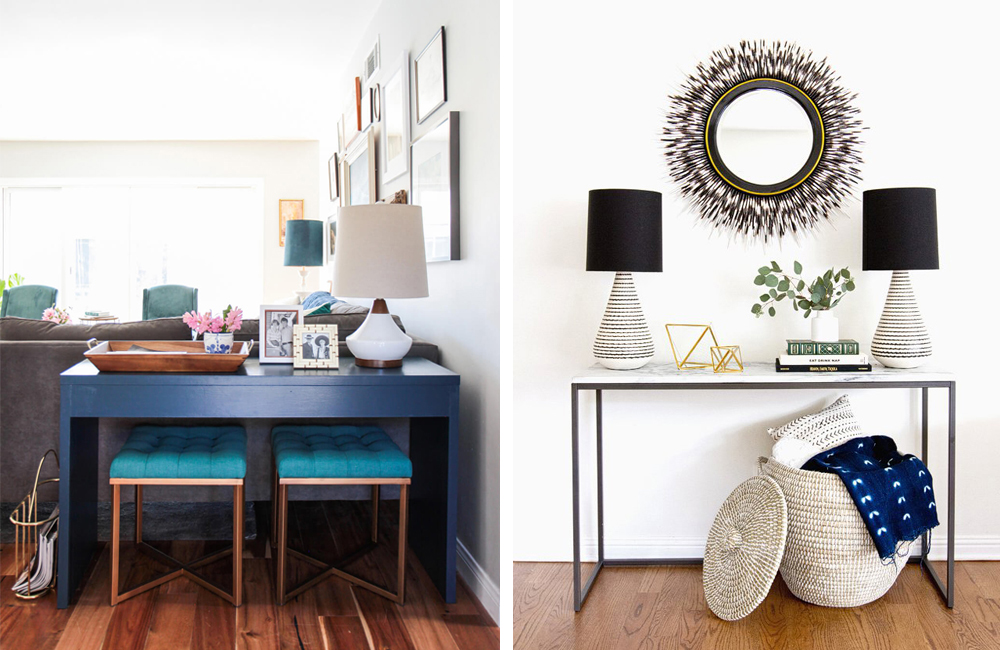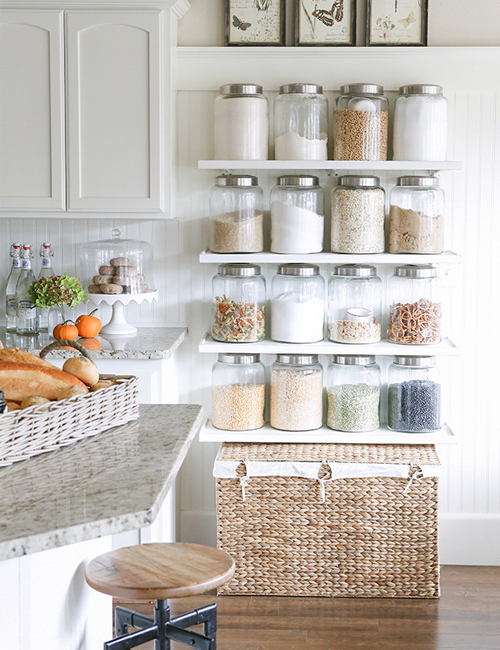 Edit Your Pantry

A tidy kitchen never goes out of style. Today's kitchens are probably the most utilized rooms in our homes, and constant use usually means that clutter accumulates faster. Thankfully, containing the daily chaos doesn't require major changes. Instead, a more mindful approach will make your kitchen feel more efficient and functional. In the pantry, decant foods into large, clear canisters. Organizing these items in transparent, uniform containers will make your kitchen's shelves and any other visible space feel less crowded. Half opened boxes and bags of food not only look messy, they take up more space than neatly ordered (and labelled) clear containers. The added benefit is that you can easily assess if you're running low on key ingredients, and other users will know exactly where you keep each item.

Take Advantage Of Wall Space

Maximizing space is the main goal in any home. No matter how small or large your home is, everyone can agree that more space is at the top of any homeowner or apartment dweller's wish list. With the right amount of finesse, however, you can make the most out of any space. The key is to take advantage of any unused places in your home, and often that means taking advantage of the prime real estate offered by your walls. Vertical shelving units and wall mounted racks, keep everything from clothing and accessories, to books and plants, off the floor. Wall-hung storage allows you to embrace your clutter and display everyday items in a functional and useful way.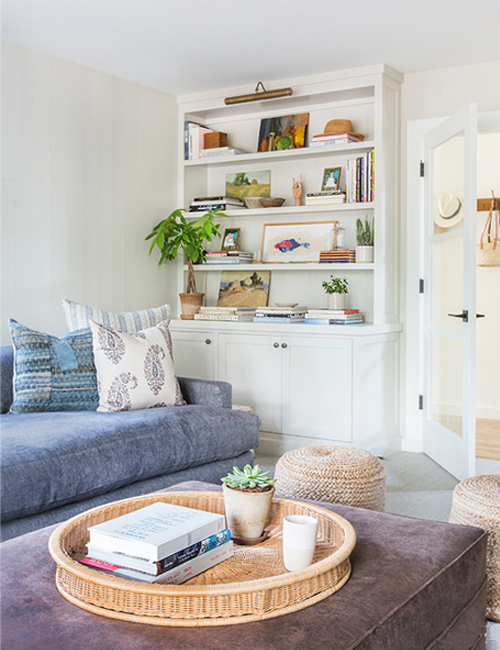 Try A Catch-All Tray

If you haven't yet discovered the power of a decorative tray, now is the time to unearth this ultra stylish and functional home accessory. Whether you place it bedside, in the living room, or by your entryway, a tray offers a catch-all place to collect odds and ends like mail and keys. Objects that are grouped together not only look more tidy, having a designated spot for these items will keep you more organized and prevent the clutter from building once more.

Prop Up A Ladder

Oftentimes, storage solutions likes shelves and bookcases are bulky and merely serve pragmatic purposes. Creating a fashion-forward look that is also functional is a challenge when finding storage furniture for your home. A decorative ladder adeptly combines style and storage, offering a simple, yet innovative way to display blankets and personal items like bags and hats. Streamlined and versatile, a decorative ladder can be propped against any wall for handy storage any place. The effect is casual and bohemian in spirit for a one-of-a-kind storage solution that shows off your style. The added benefit is that it can be customized according to your preferences. Hang some baskets or hooks for a nifty place to keep papers and magazines within reach.