Planning an outdoor Christmas party that still feels like Christmas can be a challenge. Here's a few tips to making your outdoor Christmas party memorable.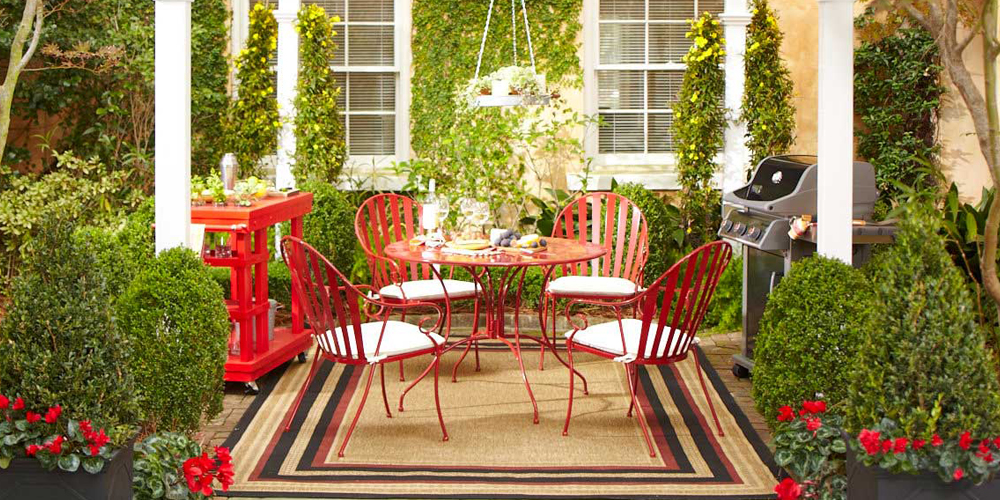 Warmer climates may not give you the classic "White Christmas", but warm weather presents an incredible opportunity to hold your Christmas festivities outdoors. Outdoor Christmas parties can be quite fun for you and your guests if you take advantage of the natural backdrop, use minimal colors in your decorating scheme, create a warm and cozy ambiance, and give your guests comfy areas to kick back, relax and enjoy the season. Here's how:
The Foundation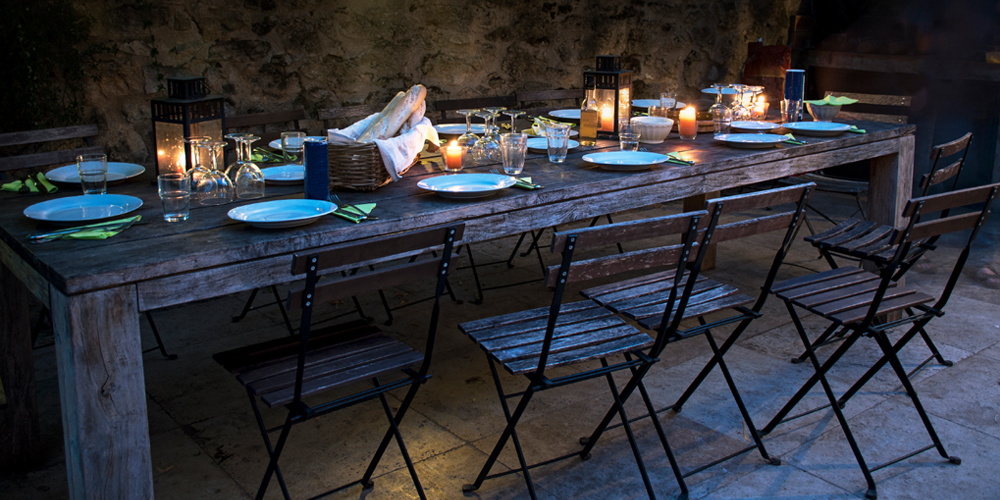 The optimum party space includes an outdoor buffet table stocked with food, another for drinks and bar items, and plenty of seating for all your expected guests. Rearrange outdoor furniture as needed to create smaller, intimate seating areas where folks can sit and chat.
Layouts that leave guests facing each other encourage interaction, and you can create them with:
Outdoor sofas facing a semi-circle of chairs, with a central coffee table for food and drink
Loveseats arranged in a triangle, accented with end tables
A circle of chairs with a few smaller tables strategically interspersed
Chairs, cushions and a daybed or two alluringly arranged around a fire pit
Several extra standard outdoor chairs that can be easily moved and placed anywhere by guests, and then stacked and stored when not in use
The Ambiance
We mentioned that a fire pit can create a communal space inviting for visitors. Its warmth and cozy ambiance creates hear and light perfect for a festive holiday vibe. Patio heaters are another option that keeping guests toasty warm when temperatures drop once the sun sets.
Outdoor lighting is a key factor for creating an inviting and festive environment. Llighting options include decorative wall lights, portable table lights, and post and path lights. Don't forget extra-special holiday lights, with rope lighting an ideal choice for wrapping around tree trunks and other outdoor elements. Globe lights, spotlights and projected laser lights are perfect for adding a dash of color.
When decorating, make sure you don't stop at the exterior. As guests weave in and out of the home, make sure the interior reflects the outdoor ambience. Take a look at 4 Creative Ways to Get Your Home Christmas-Ready for ideas!
The Decorations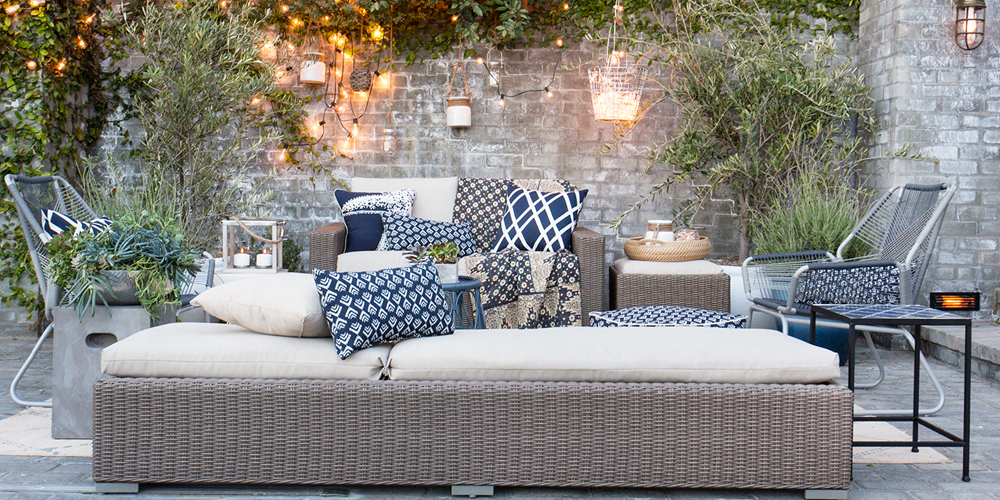 Make a statement by choosing decorations that stick to one or two colors. Let the natural surroundings be your guide. If your outdoor party area is in a yard filled with greenery, contrast the natural green with red. Use red tablecloths on the buffet and drink tables, and red throw pillows or slipcovers on seating. Red tableware, including plates, glasses, and silverware add the finishing touch!
Likewise, if your patio party area primarily uses grey tones, blue and silver hues complement this neutral color. For patios and backyards that are primarily decked out in rusty shades such as adobe and terra cotta, gold and green looks smashing.
Live plants are another delightful decorating option for an outdoor Christmas party. Focus on holiday floral classics like poinsettias, small evergreens, rosemary, and other perennial plants that flower in winter. They look great displayed in a decorative planter. Choose pots the same color as your main decorating theme, or cover pots with fabric or foil. Arrange floor plants in clusters to create eye-catching focal points throughout your patio.
Strategically intersperse hanging plants throughout the space, especially above serving tables. Use shepherd hooks and poles for hanging if needed. Ivy, fern, mint and other plants with hanging tendrils add a lush and vibrant touch.
Feel free to add mini lights to plants, preferably using lights that match or complement your color scheme. You can find a variety of battery-operated lights that can be added to plants for special effect. Plants can also be decorated with picks featuring bows or small decorations.
The Tree
Picking a tree for your outdoor Christmas party is as easy as picking awell-situated tree or large plant already in your yard. Dress up it up with lights, large ornaments, huge bows and other oversized items to help make your tree stand out. Try popcorn strands for fun decoration that also pulls double duty as birdfeed attracting birds. Use a large, cozy blanket to further complement your color scheme. Place a huge basket near the base of the tree to stock with gifts for your guests.
Once you get the feel for using the natural elements to your advantage, you'll find decorating and preparing for an outdoor party is easier than an indoor holiday party. The after-party cleanup will be a breeze too!