The short list on how to fashion a handsome hangout, and avoid common decorating mistakes.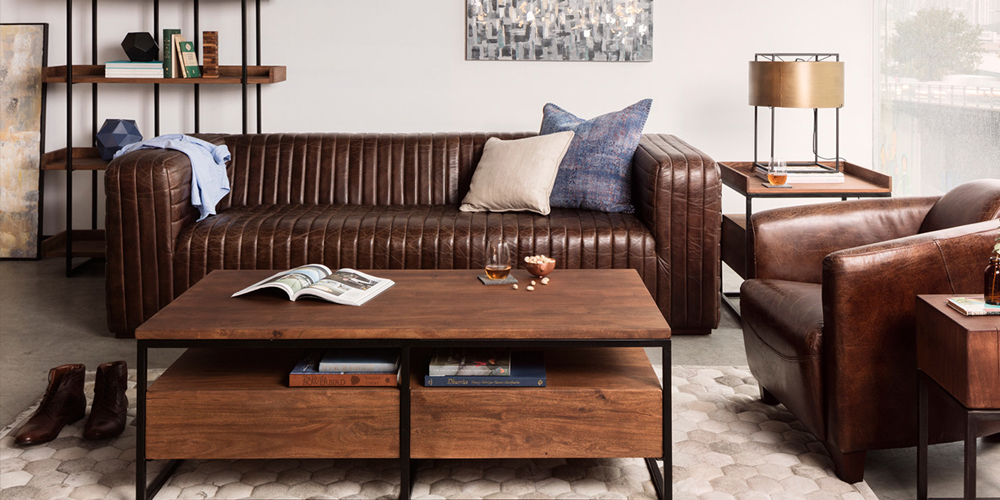 SHOP THIS LOOK: Moe's Home Collection Castle Sofa, Moe's Home Collection Salzburg Club Chair
Why should a man's apartment scream "tacky and immature" when the rest of his life says "put-together and successful"? If your apartment (or the apartment of a man you care about) is still filled with drinking paraphernalia, the walls are covered with Sports Illustrated posters, and the living room contains either a futon or (worse) a bean bag chair, don't worry we're here to help. Though the term "man cave" usually implies an absence of interior design, we're here to prove that style and masculinity can go hand-in-hand. Follow these simple do's and don'ts to achieve the perfect modern man cave.
DO map out your vision. You wouldn't start a big project at work with out a little brainstorming first, right? Have a plan in place before you start shopping. Whether it's a specific style you want to achieve or at the very least a color palette you want to follow, a little planning will go along way. There are a ton of resources online to help you but we recommend spending some time getting inspired on Tumblr, Instagram, or Pinterest. If you're lost on where to begin, start by searching for terms like " minimalist interiors" or " industrial decor". Save any photos that inspire you as a reference for when you start shopping.
DON'T ask your mom for help. For some, this option might be tempting. Moms are amazing at this kind of thing, we know this. But, it's your space and designing it on your own will end up being insanely gratifying, especially when you have your mom over for dinner and she compliments your new digs.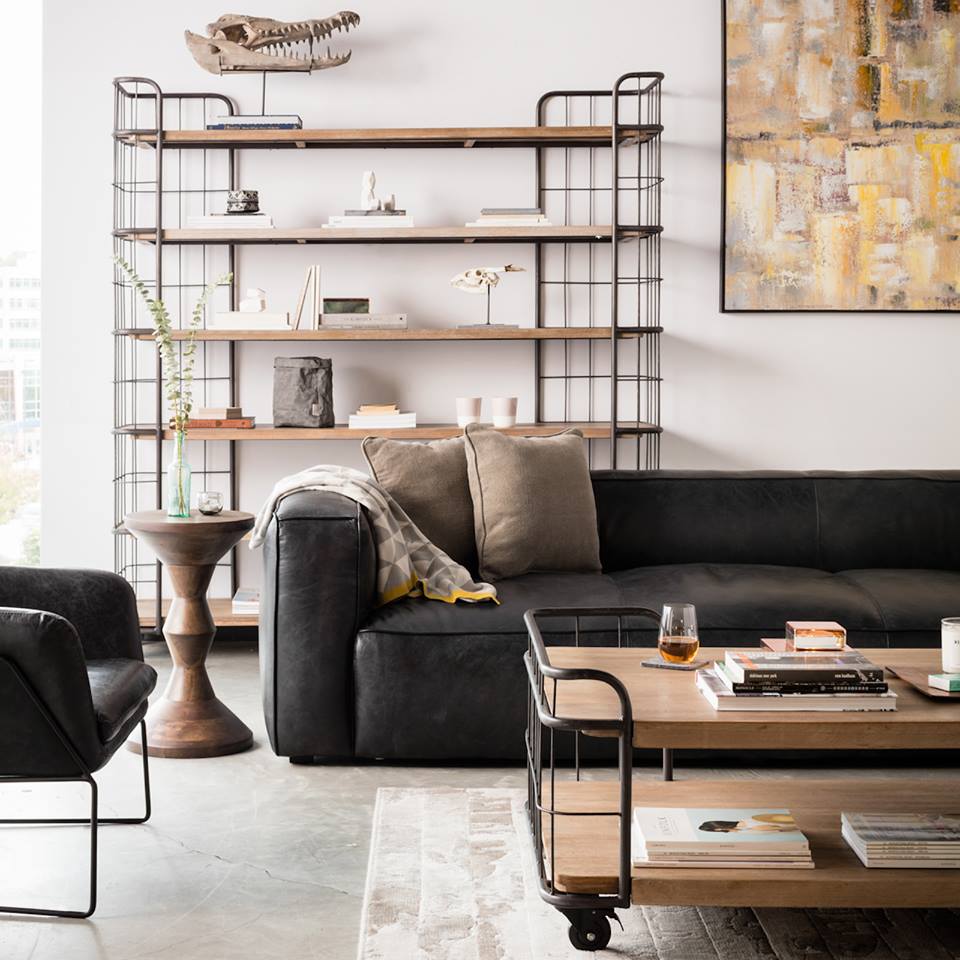 DOinvest in quality. Investing in quality pieces and accessories is the smartest way to go about designing your space. Spending a little bit more money on quality crafted pieces will pay off in the long run. A few of the pieces you already own might fit into this category and can be incorporated into the new design of your space. However, we recommend getting rid of anything you don't consider high-quality, such as furniture from budget retailers like Ikea. Walk around your space and make a list of what will stay and what will go. Having a physical list will make it easier for you to figure out what you still need to purchase.
DON'T sacrifice comfort. Just because we recommend getting rid of your older pieces, doesn't mean you should sacrifice comfort with your new purchases. We know you love your old futon or leather recliner, but you can find new pieces that are just as comfortable and are also more stylish.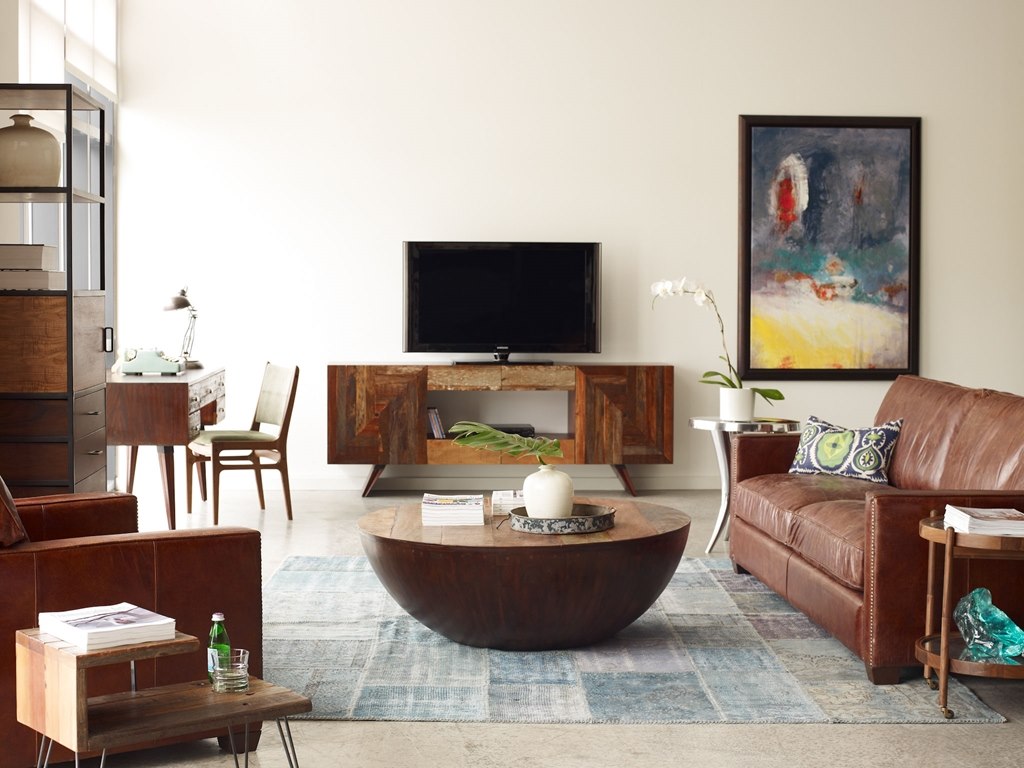 DON'T forget about the details. Once you've chosen your core pieces, you'll need to add accessories to really pull the space together. Details can truly make or break a room when it comes to interior design. Though it might seem silly that you'd buy things just for show, think of the accessories as a way to show your personality. This can be as simple as adding a book to the coffee table, dressing up the sofa with pillows, or sprinkling in accessories into your bookcase (read our guide for that here).
DOinvest in legitimate art. Another important part of adding details, is what you decide to hang on your walls. It's time to take down the posters of your favorite athlete or favorite model, and invest in some legitimate art. This will require a little research, but doesn't have to break the bank. We have a huge selection of artwork here.
DON'T forget about plants. Though they require steady maintenance, plants are the perfect accessory. They instantly add a pop of color, and breathe life into any space. Not sure what kind of plant will work in your space? Read our guide to decorating with plants here.
DO have a bar. Though we don't recommend hanging onto any drinking paraphernalia you might already own, we never said anything about getting rid of your booze. A bar cart, like this industrial Four Hand's one below, is an elegant way to display your liquor and is perfect for entertain guests. Use the bar cart as another opportunity to accessorize by adding glassware, and decorative elements.