Whether you love clean lines, architectural features, or subtle retro elements, Abstract interior design may be for you. Read on for tips from LuxeDecor.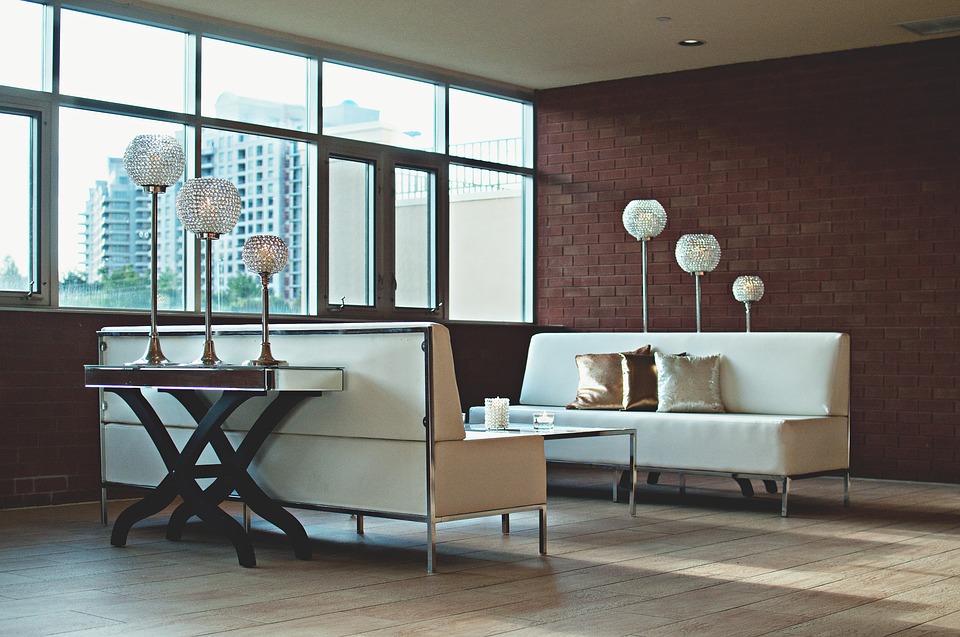 Abstract interior design often draws inspiration from Modern, Retro, and Minimalist styles. With a focus on unique architectural elements, geometric themes, and functional features, decorating in an Abstract style allows you to explore space and color in a completely new way. If you love Abstract interior décor, but you're not sure where to start, read on for some top tips from the design experts at LuxeDecor.
Abstract Interior Design in the Living Room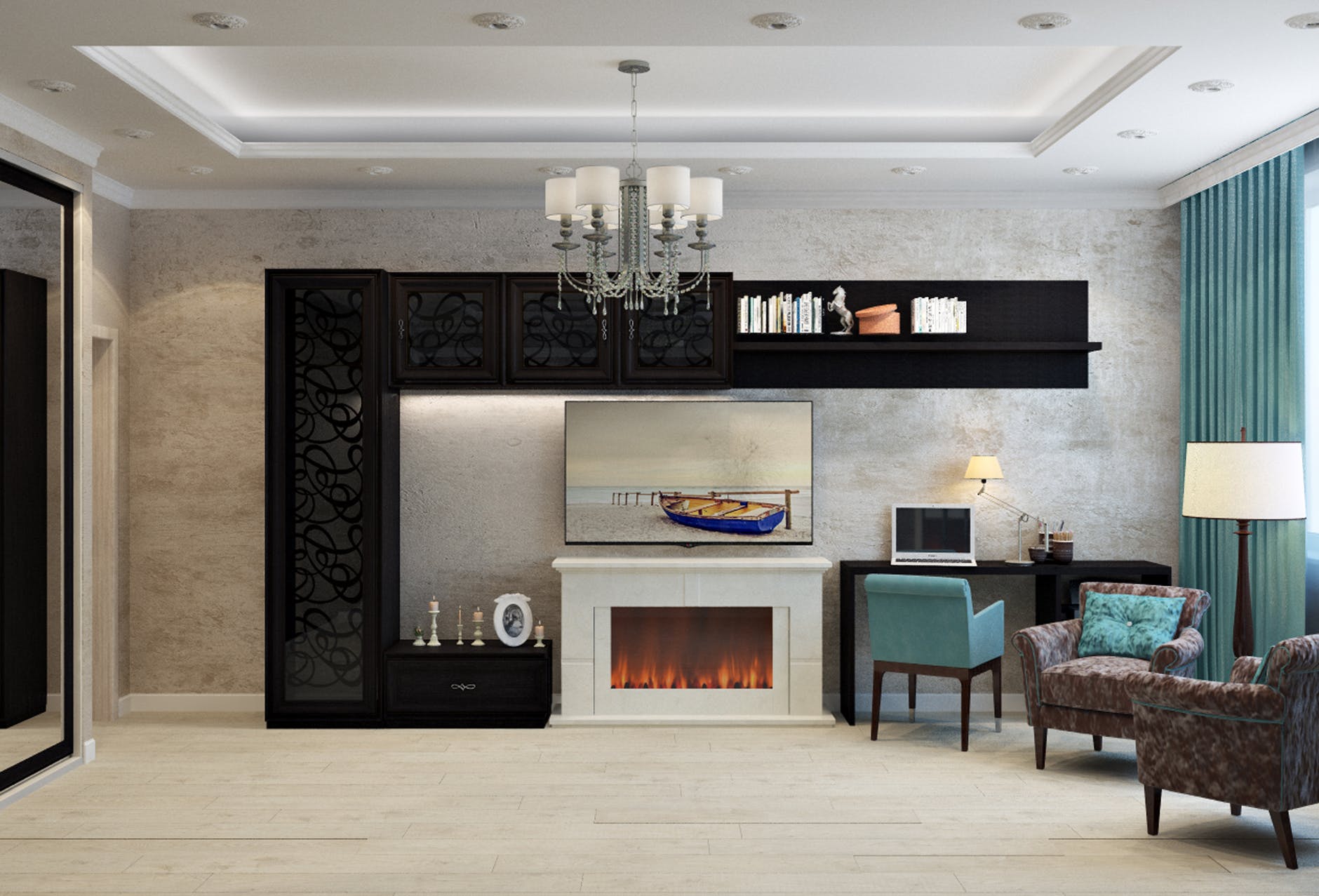 From coffee tables and couches to wall art and accent pieces, there is a lot of freedom when it comes to Abstract décor in the living room. For most of your furniture pieces, you will want a pretty neutral background. Many designers lean towards textured whites or patterned wood to create a canvas for their favorite show-stopping pieces. When it comes to the focal points of your living room, tie in one dramatic piece of furniture with the wall art and accents.
If you have an eye-catching black and white coffee table, play with contrasting accessories in bright gem tones including paintings with sweeping blues, tabletop accents in gold, or framed a canvas in red and yellow. Whichever accent colors you choose, keep them a cohesive theme throughout your living room area.
Abstract Interior Design in the Dining Room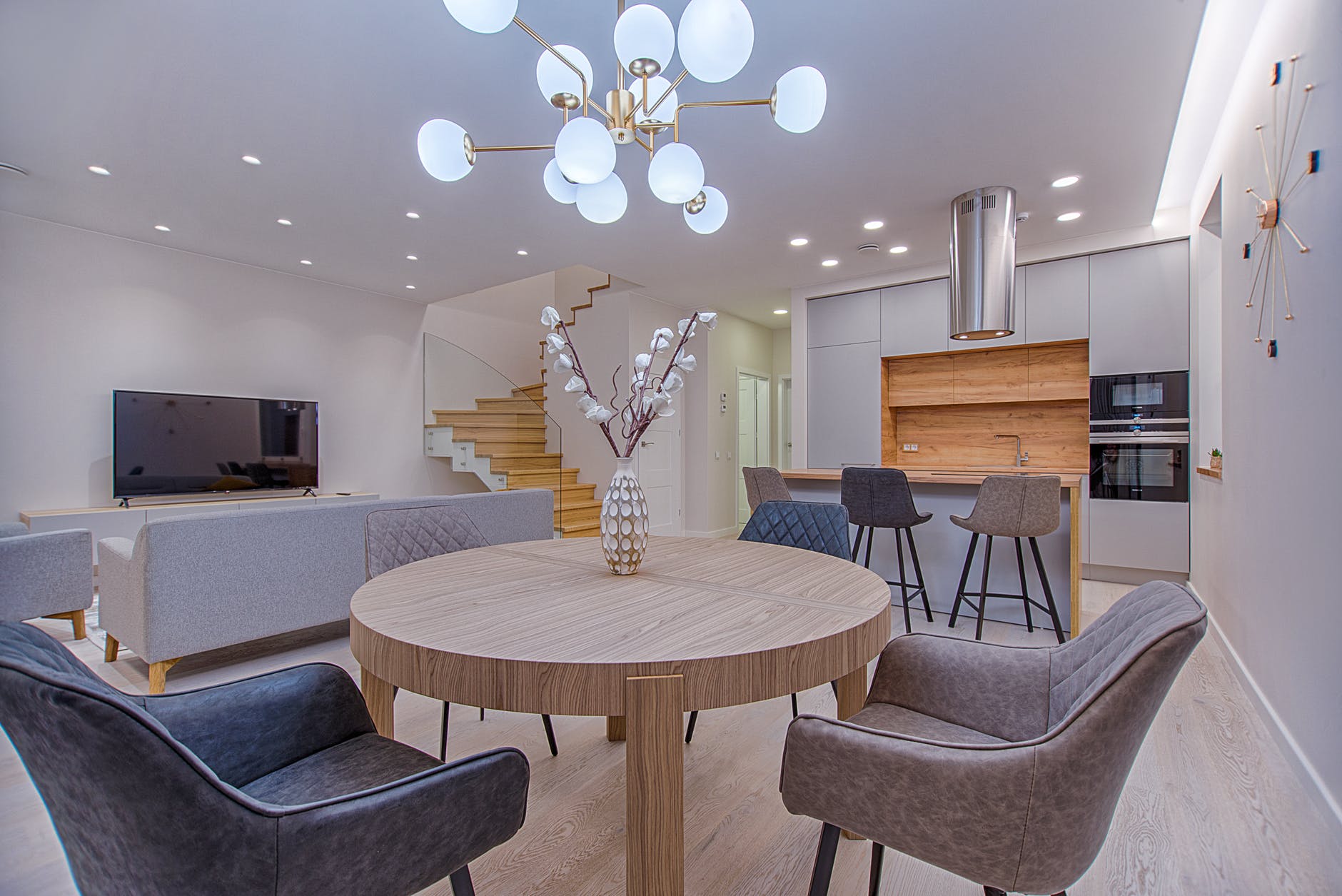 While you do want to create drama in your dining space, you don't want to disrupt the clean lines and Modern style inherent in Abstract décor. The best way to bring additional unique elements into your dining room is with color and shape. Whether you're leaning towards colorful dining chairs with abstract city skylines or metallic buffets with dizzying textured patterns, let the furniture do the talking and avoid distracting centerpieces.
Abstract Interior Design in the Bedroom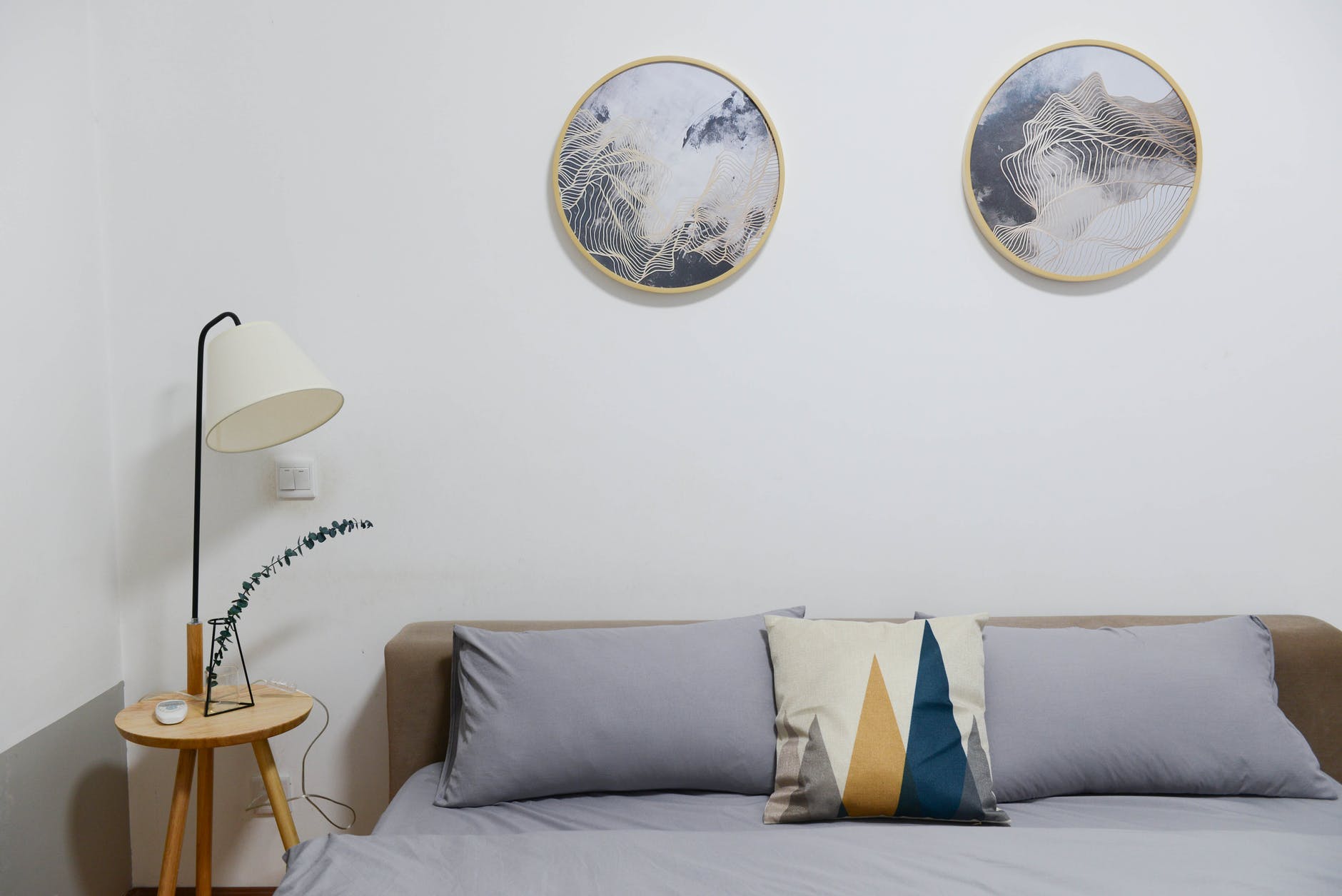 Unless you want your bed frame to look like a roiling mass of asymmetrical vines made of steel rebar, you should look to the styles behind Abstract décor for inspiration. Make your bed the centerpoint of your design scheme and decide whether you want to lean towards Modern, Minimalist, or Retro design. For a Modern bed, you'll be looking at mixed materials and simple elements. Minimalist bed frames should be as simple as possible with no details or embellishments of any kind — just pure functionality. A Retro bed allows you to have a little more fun with structure and color.
Abstract Interior Design in the Bathroom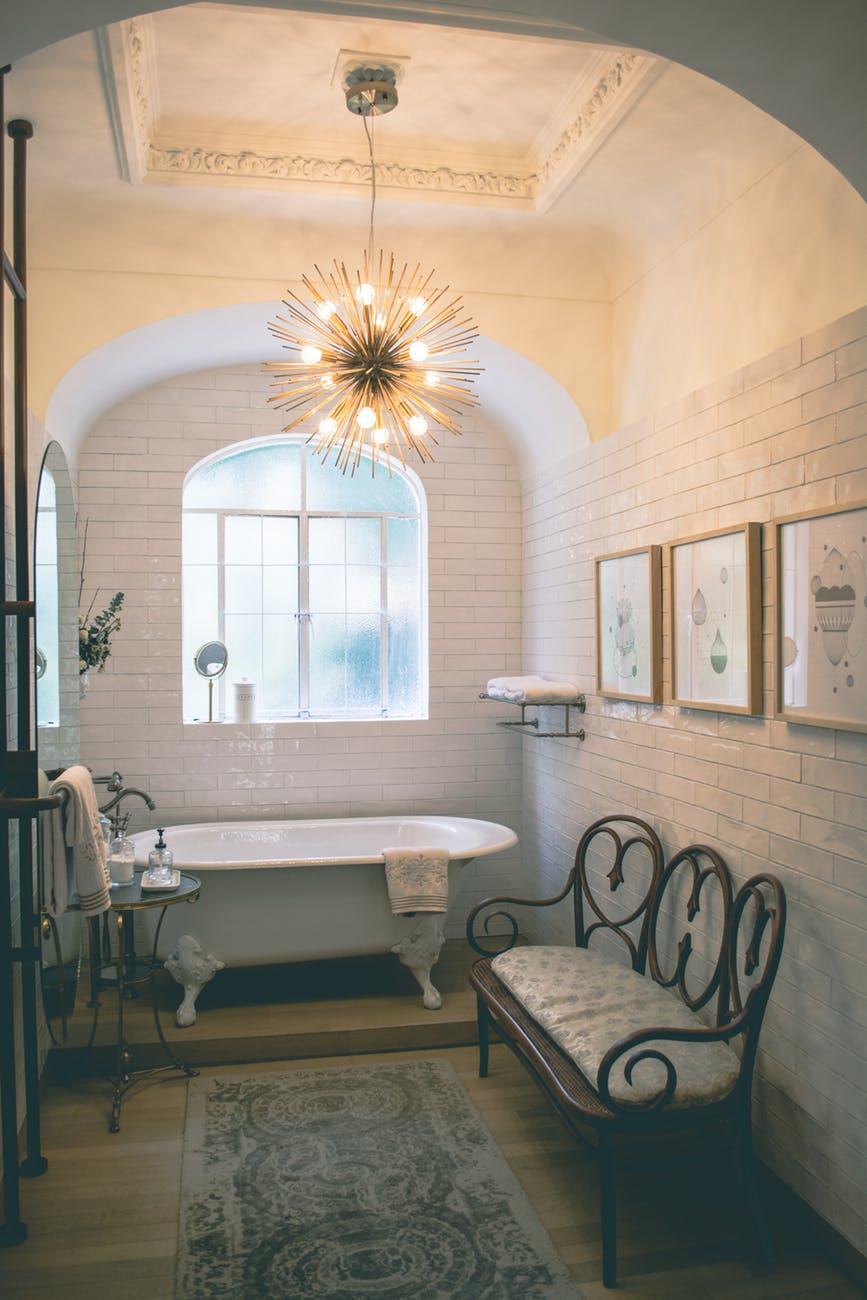 Across the board, Abstract bathrooms tend to feel very subdued and muted. The reason for this tendency is due to the all white, or light grey, filter that's applied to every element in the space. From the tile and wallpaper to the fixtures and accessories, Minimalist Abstraction has taken over.
Accessories
To avoid a completely sterile space, you can introduce a few elements of color and unique shapes in wall art, accents, and fixtures. Consider the various essentials in your bathroom and explore new ways to implement them with an Abstract theme. Do you need containers for toiletries or scented accessories? Vases could be exactly the piece to add a pop of color or a retro shape. You should also look into abstract wall mirrors from brands like Howard Elliot and John Richard. Explore mirrors that have unique formation or a metallic edge that contrasts with the white of your bathroom.
Lighting
Lighting is a crucial element in any bathroom, but it is even more important in the Abstract bathroom. It's one of the few places where you can get really experimental. Instead of simply using vanity lights and wall sconces, think about alternative lighting choices like pendant lights and semi mounted medallion lights. Some of the most unusual brands to consider include Meyda, Oluce, and Regina Andrew.
Abstract Interior Design in the Kitchen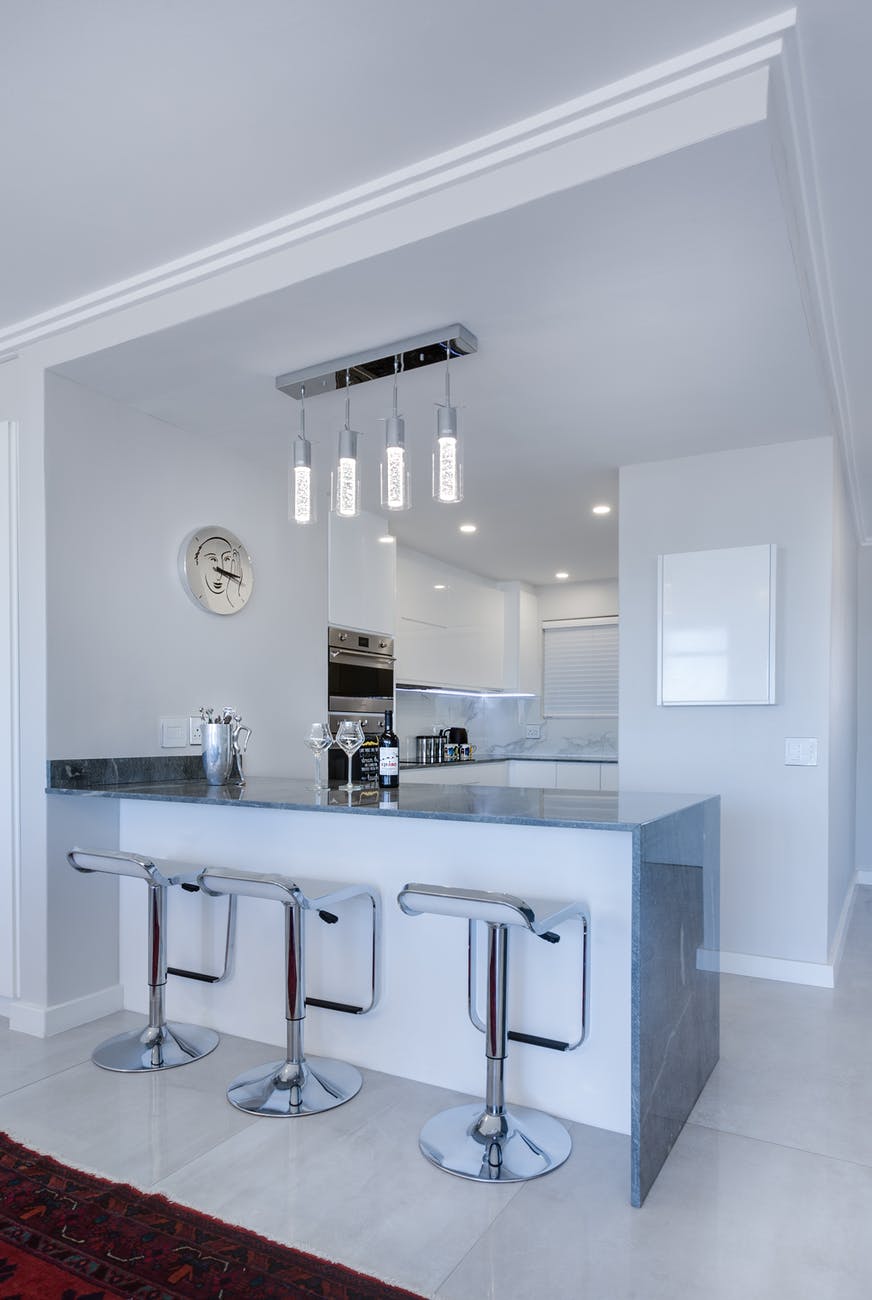 Decorating with abstract furniture in the kitchen requires real creativity. Customize every aspect of your interior décor — from the shelving and countertops to the lighting and bar top sets. Instead of the typical Minimalist color scheme, bring your kitchen to life with more color and energy.
Lighting
The kitchen is a great place to install a chandelier. It's a communal meeting point for every family and works as an attractive feature when you have friends and guests over. Along with the transitional pendants from Regina Andrew, you'll discover gorgeous showstoppers at Global Views as well as iconic crystal designs from Crystorama. Whether you choose metallic abstraction or dazzling crystal pieces, the proper chandelier will create a focal point for you to develop the rest of your Abstract interior design.
Seating
While the dining room is still the primary room for entertainment, many families prefer to eat in the more intimate kitchen setting. If you have a central island or small accent table with seats around it, you'll give everyone another great Abstract space to gather in. Bar stools from Kartell and countertop seating from Midj allow you to rediscover form and color in a different space.
Abstract Interior Design for Outdoor Spaces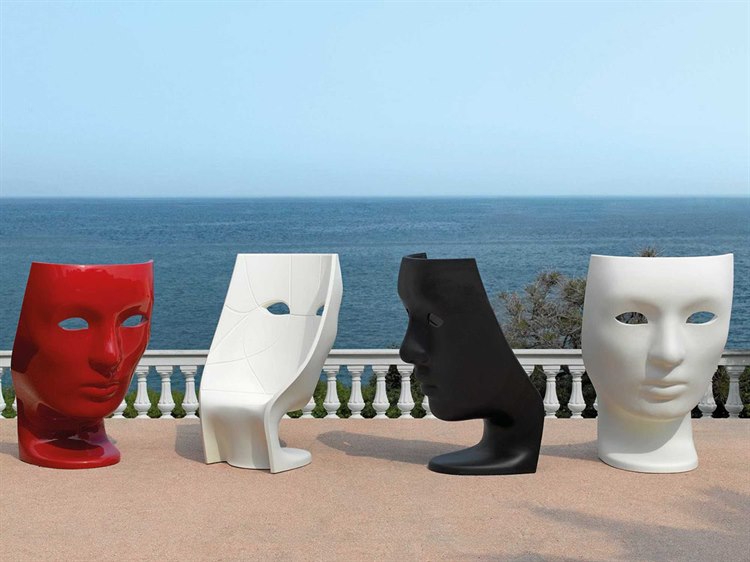 Some like to take Abstract design to the extreme, utilizing pieces that are hardly recognizable for what they are, yet still provide efficient solutions that meet your needs. If you would like to experiment with this facet of Abstract interior design, the exterior of your home is the place to do it. As an entirely separate space, you can completely reimagine the furniture and accessories in this area without disrupting your interior style.
One of our absolute favorite, off the wall, Abstract designers is Driade Patio Furniture. This brand takes earthly motifs and effortlessly transforms them into something quite other. One modest option from this brand is the floral-inspired Clover by Ron Arad. For something quite a bit bolder, venture over to Nemo by Fabio Novembre.
General Themes for an Abstract Home
When it comes to the big overarching elements to keep in mind as you explore Abstract interior design, there are a few crucial things to include if you want to avoid a messy, inharmonious space.
Ensure your colors are either accents in wall art or single item focal points.

Focus on geometric patterns and shapes more than color.

Balance out wild patterns or colors with sleek, functional furniture.
Once you've found a few must-have elements for your home, reach out to the team at LuxeDecor for help finding all the accompanying Abstract pieces you need, whether for the office, living room, bedroom, or dining room.