Homepolish is a tastemaker in the interior design industry. So it's no surprise that their office space is as enviable as they come.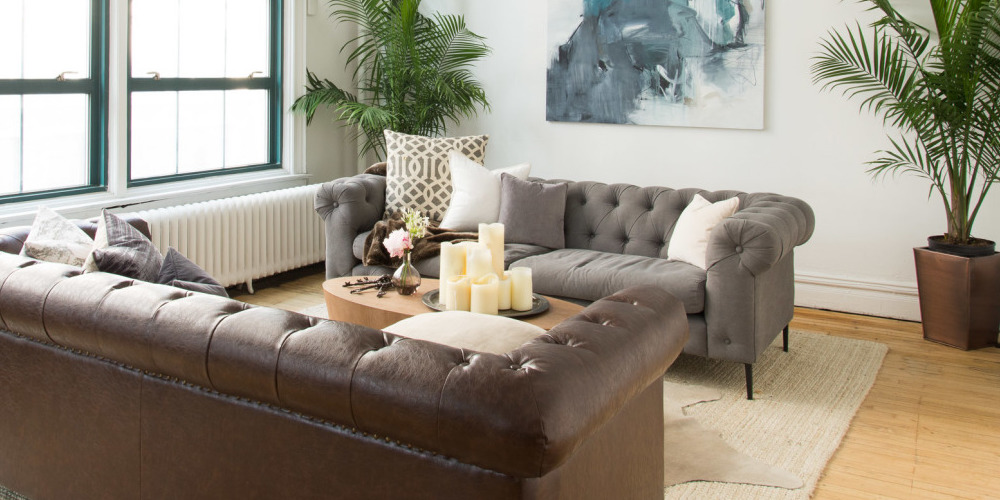 Since its inception in 2012, Homepolish has been striving to change the way the interior design industry operates. The startup, which connects customers with their own personal interior designer, takes markups out of the process by charging an hourly rate. From such a modern (and stylish) startup, one would only expect the most perfectly designed offices…and we weren't disappointed! The entire office tour can be viewed here, but we're especially excited about the spaces featuring our very own, Moe's Home Collection.
The "Canal" sofa (pictured above) is coolly complimented with a blue hued abstract painting, and a soft palette of white, gray, and gold pillows. We love the use of the large indoor plants that help to fill up the space, and give the room some texture. But our favorite detail is the painted windowsill that gives the room an extra pop of color. Leave it to the experts at Homepolish to consider even the smallest design detail!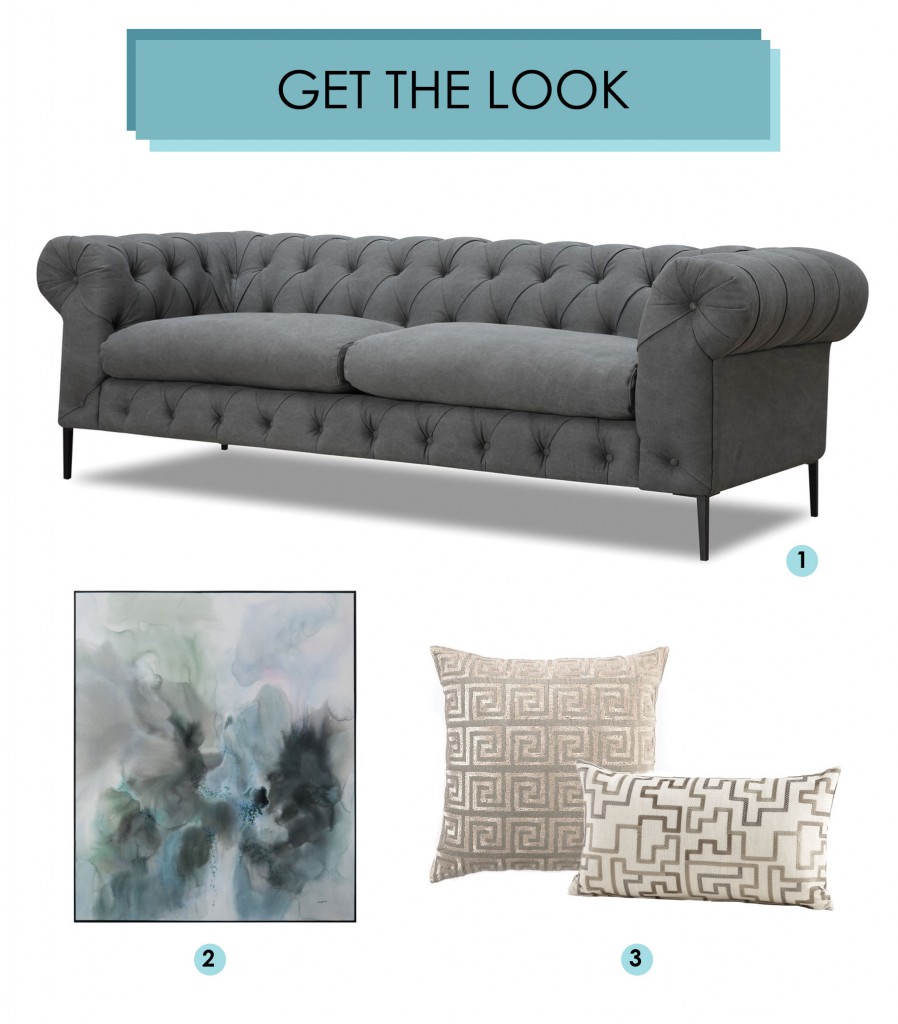 1. Moe's Home Collection Canal Gray Sofa 2. John Richard Abstract Teng Fei's Rainwater Wall Painting 3. Cyan Design Silver Tetris Pillow (Right)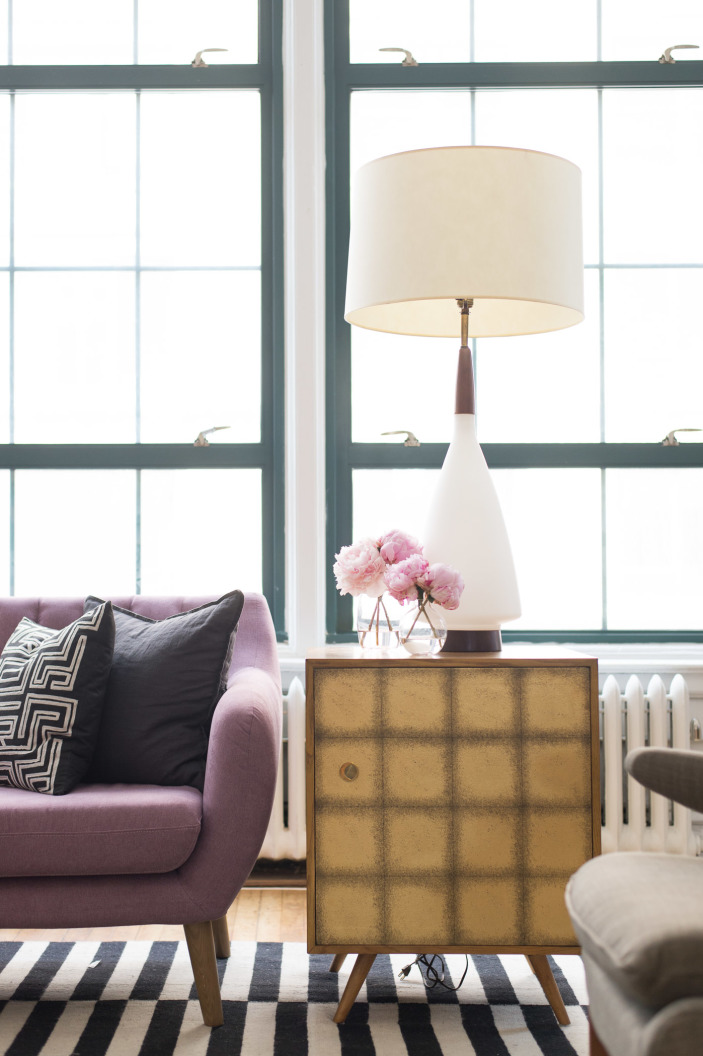 Photograph by Claire Esparros.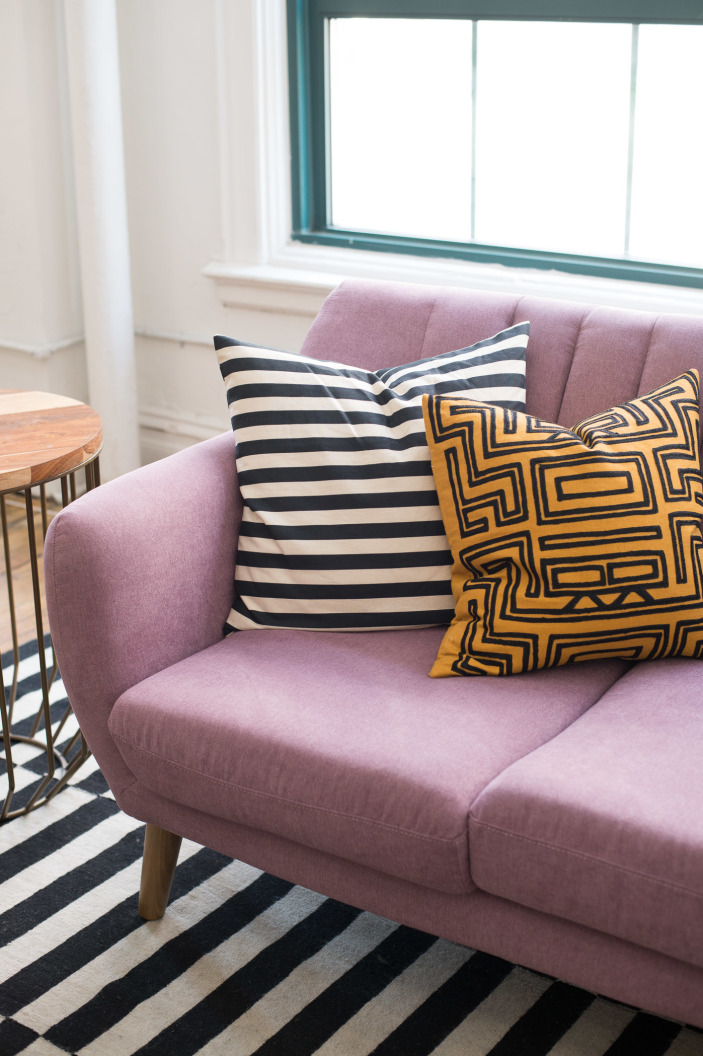 Photograph by Claire Esparros.
Not only is there one Moe's Home Collection sofa in the offices, but two! In a second work space, Homepolish effortlessly incorporated the "Madison" purple sofa. The sofa is anchored by a black and white striped rug and patterned contrasting pillows that add a playful element to the room.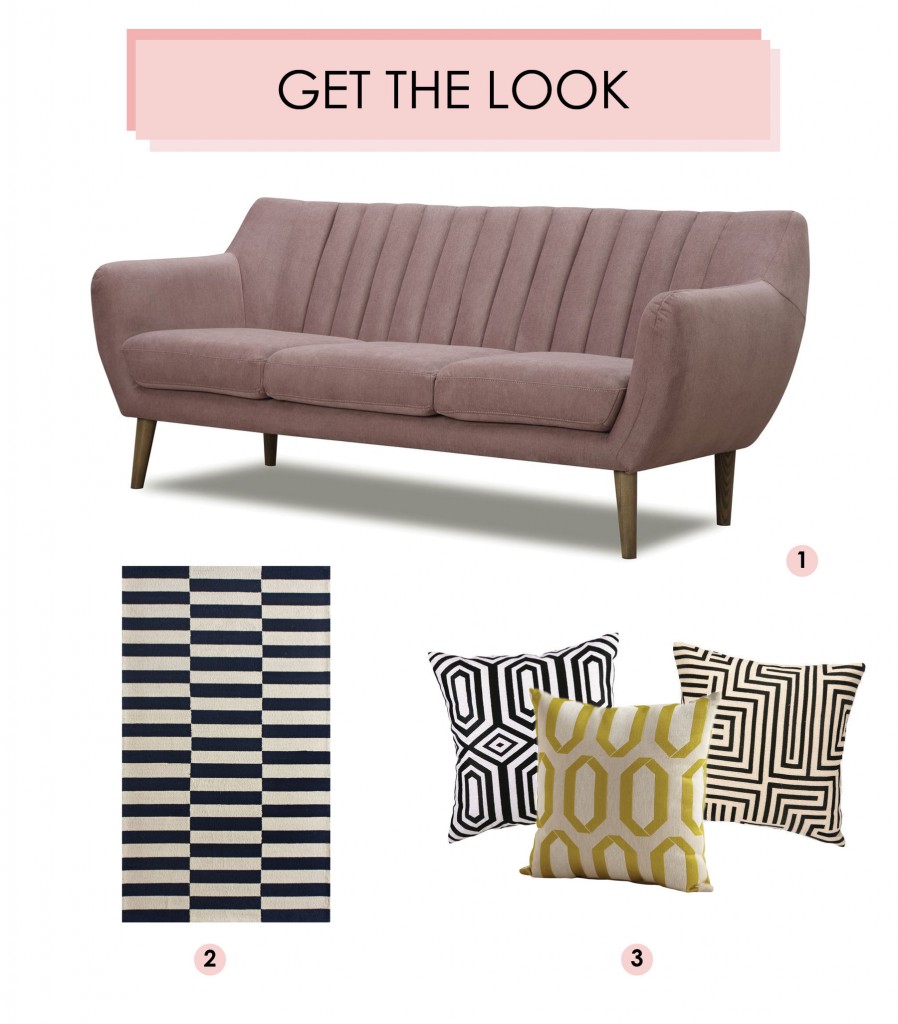 For more inspiration, check into our
Style Studio
for tips and tricks on decorating your home with unique flair.