f you're ready to bring the allure and pizzaz of Art Deco interior design into your home, read on here to learn about 1920s furniture, décor, and accessories!
The 1920s was a decade of grandeur, opulence, and lavishness that rivaled the richest times in history due to the huge economic boom that came post World War I. With so much money available to spend, there was a new golden age for architecture, design, and art — especially in North America. Suddenly there were new buildings sprouting up that strived to articulate the bright future everyone thought was ahead. Sleek finishes, bold prints, and gold finishes were everywhere!
For those who love the sophisticated motifs and luxe looks of Art Deco interior design, it's time to explore the 1920s furniture collection at LuxeDecor. If you're looking to add drama and spectacle to your interior spaces, find the perfect furniture and accessory inspiration in our Art Deco design blog!
Art Deco in Architecture, Jewelry, & Art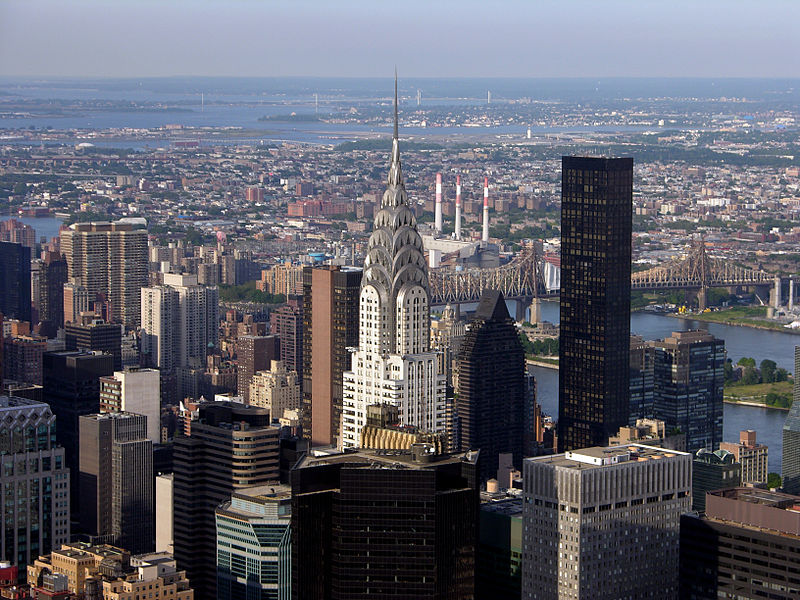 In most design eras, the aesthetic doesn't necessarily stay contained strictly within the world of furniture. You can see echoes throughout every artistic medium of the time, including jewelry, visual arts, and architecture. Art Deco affected an especially large number of industries, and they frequently borrowed design elements from one another to create their own unique version of a particular vision. One of the most common motifs for Art Deco design, and a crowning achievement of the era, was the construction of the Chrysler Building. The statuesque silhouette and coronet-like upper floors could be found mimicked in jewelry, furniture, paintings, and more.
Art Deco didn't just draw inspiration from within itself, it was also heavily influenced by any design style that was endeavoring towards the modern and futuristic. While many times these various styles contradicted, they did eventually culminate in exotic craftsmanship that utilized a number of rare and expensive materials. In Art Deco interior design, the bold forms of Cubism, updated furniture of the French royals, foreign styles of China and Japan, and the bright colors of Fauvism all came together in something that was nearly obscenely grandiose.
Art Deco Interior Furniture Design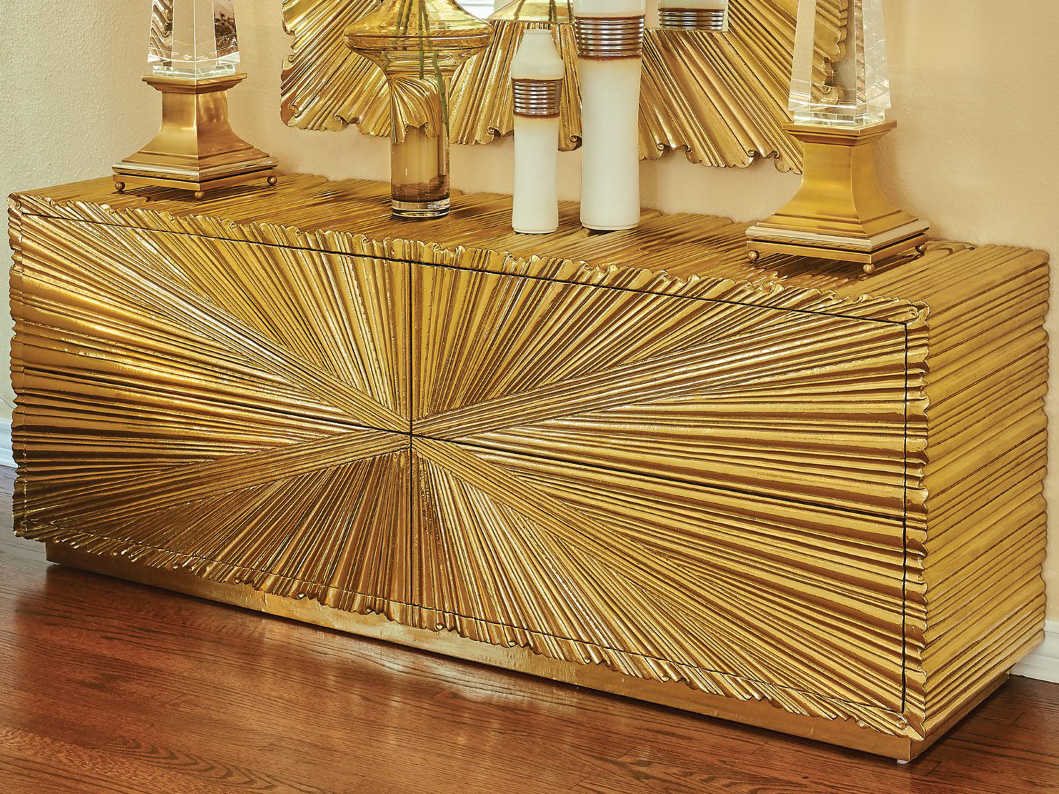 When it comes to Art Deco interior furniture design, there are a number of standout features that identify a piece as something from the 1920s. Whether it's the geometric shapes, high contrast styles, or bold colors, furniture that utilizes Art Deco elements is immediately recognizable.
Functional Motifs
Many times the building's exterior and interior décor illustrated the function of the building. Power companies showcased sun themed decoration and furniture, factories had murals of the working man and his family, and theaters were furnished and decorated with carvings and depictions of dance, music, and acting. Pillows, light fixtures, wall art, and other accents would all feature thematic elements that defined the business that went on in a particular building.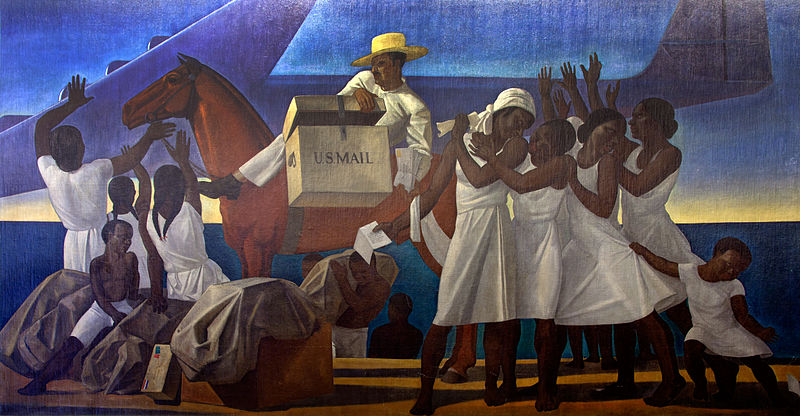 Something as simple as an airplane clock would appear at the reception to a company that built plane engines. Stained glass windows cut like cars adorned the walls at the Duesenberg buildings. Even banking institutions utilized Art Deco interior design to hammer home that they dealt with money and wealth.
Geometric Patterns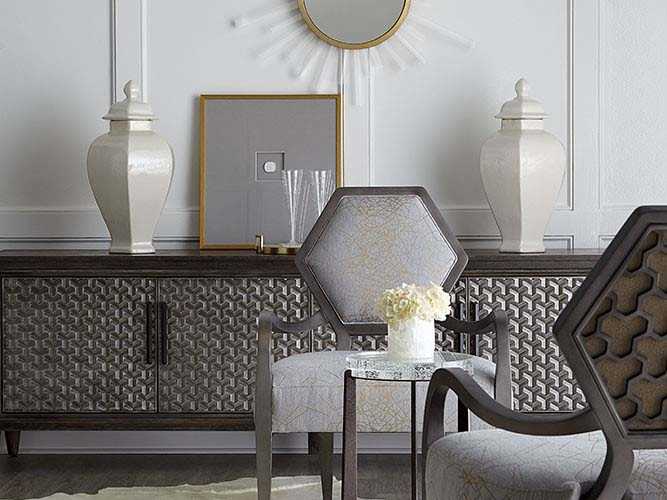 Bold geometric patterns are must-have elements in any Art Deco interior design. Some historians postulate that the geometric patterns came about as a response to the intricate carvings and curving lines of previous periods. Art Nouveau was the popular design period that had starred in the furniture world just a few years before and was notoriously floral and convoluted, so these straight lines and stark patterns where everyone's vision of the future. Chevrons and zig zag patterns were especially favored.
If you want to add a few geometric pieces into your home, you can start by looking at accessories like rugs, wall art, and throw pillows. For rugs, look to the KAS Rugs Signature Collection for brilliant colors and cubism inspired designs. The Uttermost Grace Feyock Collection brings you metallic geometric wall art and mirrors. Even more geometric prints are brought to life by Dimond Home throughout many of their pillows and throws.
High Contrast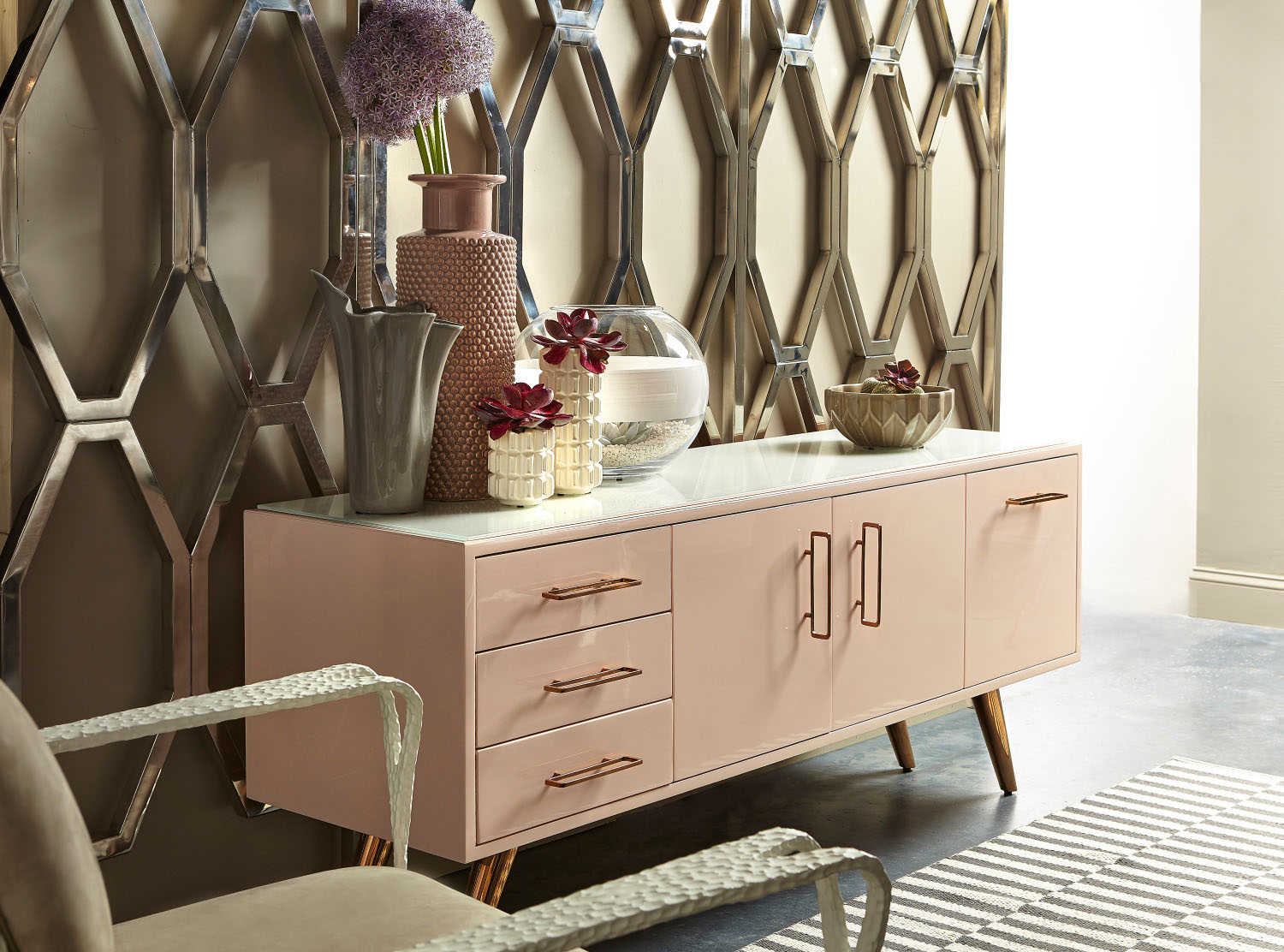 Contrast was a very important element of Art Deco interior design. Everything from the colors and textures to the materials was blended into an exotic amalgam of modernity. Chairs and cabinets often showcased highly polished surfaces that reflected light, black, white, and red hues were extremely popular, and upholstered furniture swayed between leather and exotic furs.
The Terica Collection from Uttermost offers a masterful interpretation of Art Deco color and pattern themes in their upholstered chairs. You'll also find that the Jonathan Charles Luxe Collection and Kartell Outdoors Stone Collection exhibit polished, ultra shiny surfaces in wood, resin, and iron glazed with bronze, gold, and silver.
Bold Colors
Opulence is the keyword that inspired every aesthetic choice in the Art Deco movement. It's evident in all aspects of Art Deco interior design, including the most popular color palettes. There are generally two routes for Art Deco color design: a neutral style and an unreserved celebration of color.
The first offers a bit of a calmer approach, wherein a room is saturated with cream, white, gray, black, or chocolate brown. These background color choices are then accented with a vivacious contrasting hue. Try blending the greys from Interlude Home's Ollie, Cassian, and Reeta Collections with the dauntless reds of a piece from the Solo Rugs Suzani Collection. The Bel Air Park Collection from AICO Furniture also provides the perfect backdrop for bright pops of color.
The other approach to Art Deco colors is an overload of rich, warm shades — particularly red, green, blue, and yellow. Ensure the colors don't overwhelm the eye when you choose just three or four shades and incorporate them throughout a room. Blend the warm cherry hues from Theodore Alexander furniture with the multicolor lamps, wall art, and stained glass from Meyda's Deco Collection.
Futuristic Shapes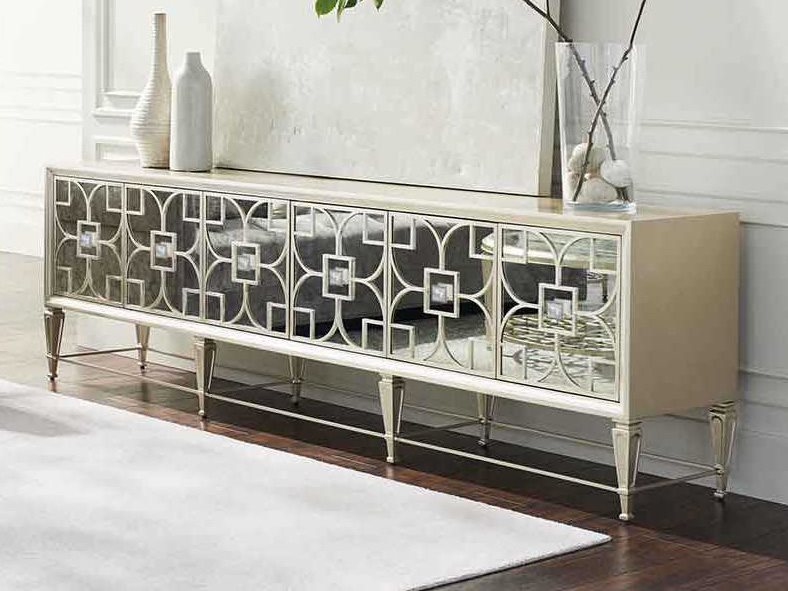 The future was represented in more than just the abundance use of metallic materials and geometric prints. It was also evident in the elegant shapes of the accent furniture and accessories. The Art Deco interior design aesthetic depends entirely on using pieces with a curving body on top of angled legs as well as embracing nearly oversized, weighty pieces. Playing with scale, shape, and size can help you evoke a palatial, grandiose aura in every room.
The best examples of Art Deco brands that exemplify this theme include:
Many of these designers also have Retro style pieces that would fit in seamlessly with the modernizing attempts of Art Deco décor.
Art Deco Accents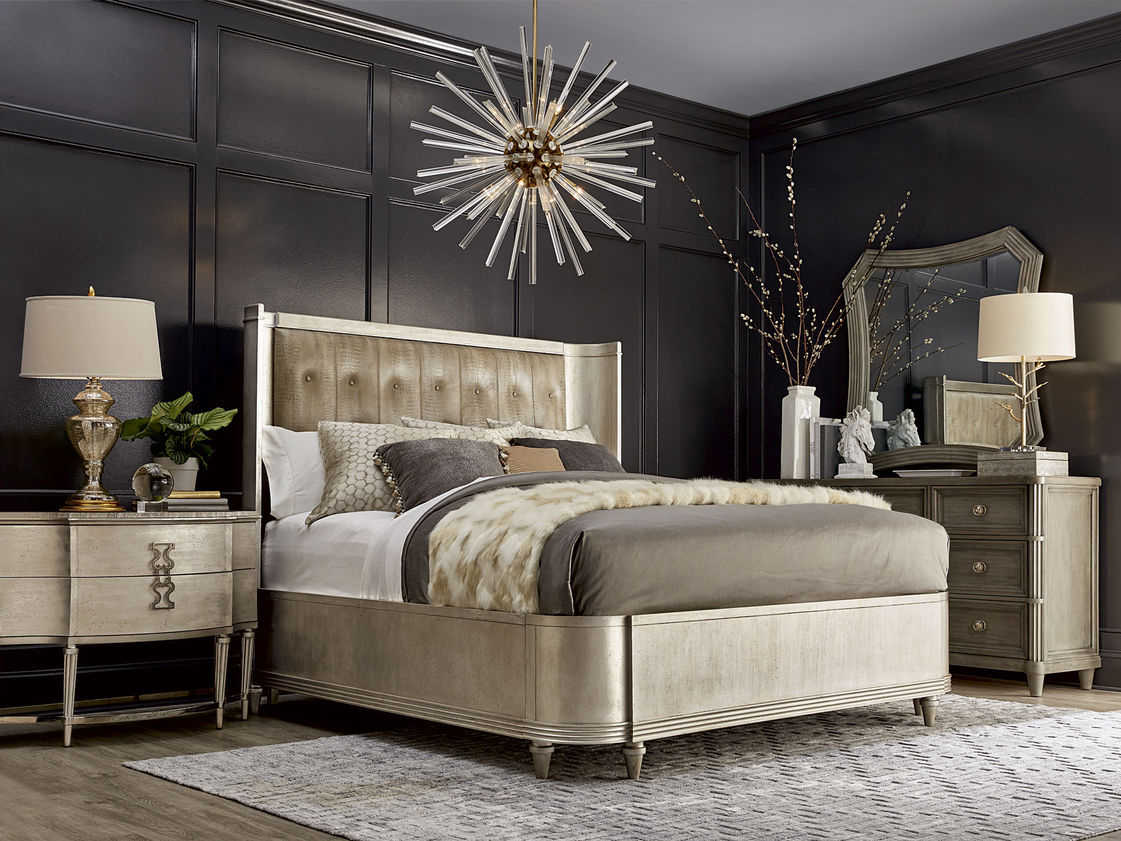 While there are relatively well known thematic motifs evident throughout our Art Deco collections, there are certain accent elements that bring everything together. Discover how inlay, lacquer, and metallic finishes have evolved to fit in with the Art Deco aesthetic.
Inlay Designs
Inlay has been a popular way to beautify furniture throughout a number of artistic eras. What makes it unique in Art Deco interior design is the choice of materials and patterns. Instead of the floral shapes of the Art Nouveau Era or the curling bows of the Edwardian Era, straight sharp lines and sunburst patterns take the stage. Gleaming metallic materials are also used instead of wood or ivory.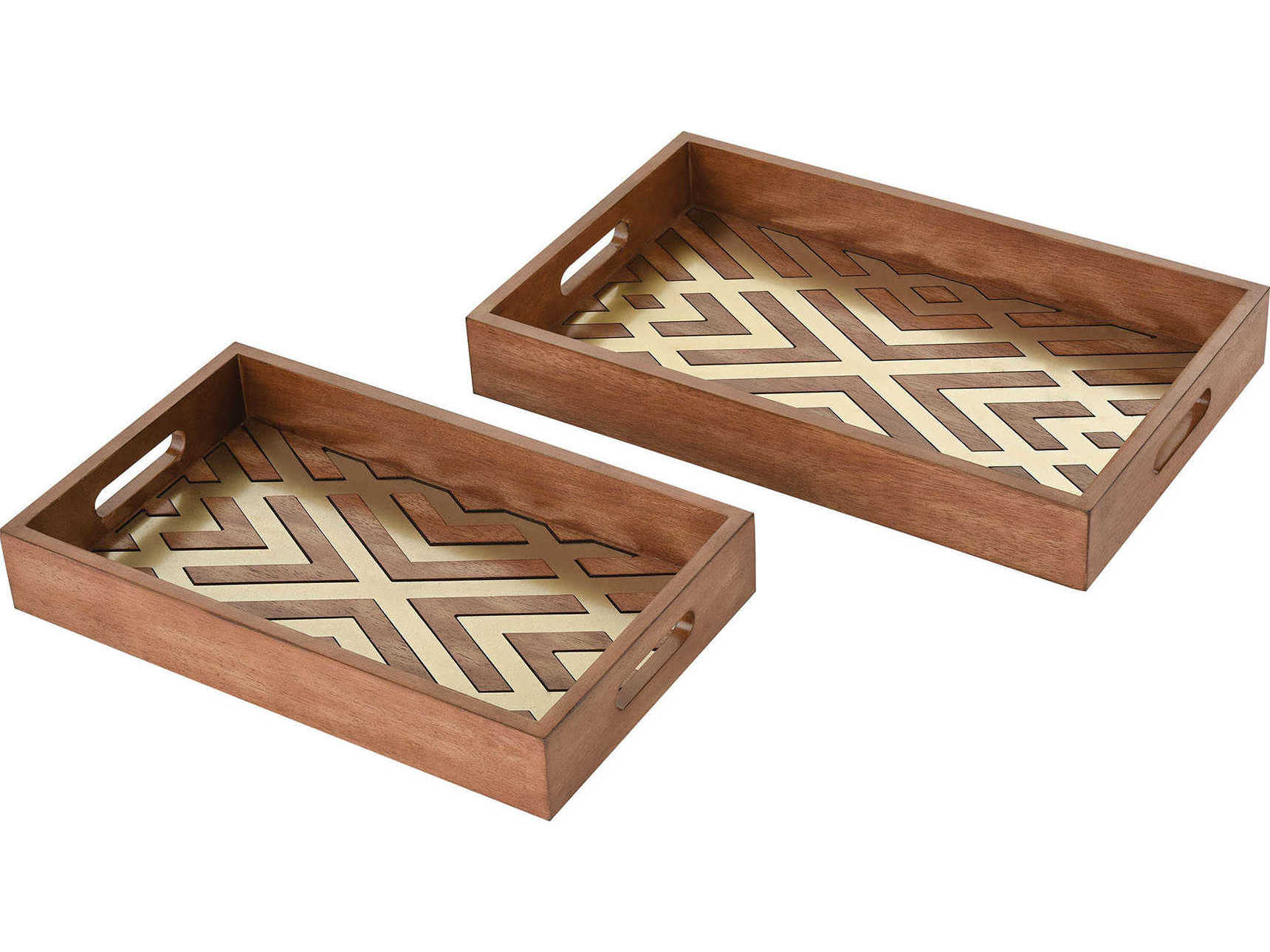 You'll find that Caracole and Elegant Lighting do a fabulous job of including mirrors and glass into their buffets, armoires, drawers, and chests while Chelsea House brings accessories to life with ceramic, gold, and marble inlays.
Lacquers and Veneers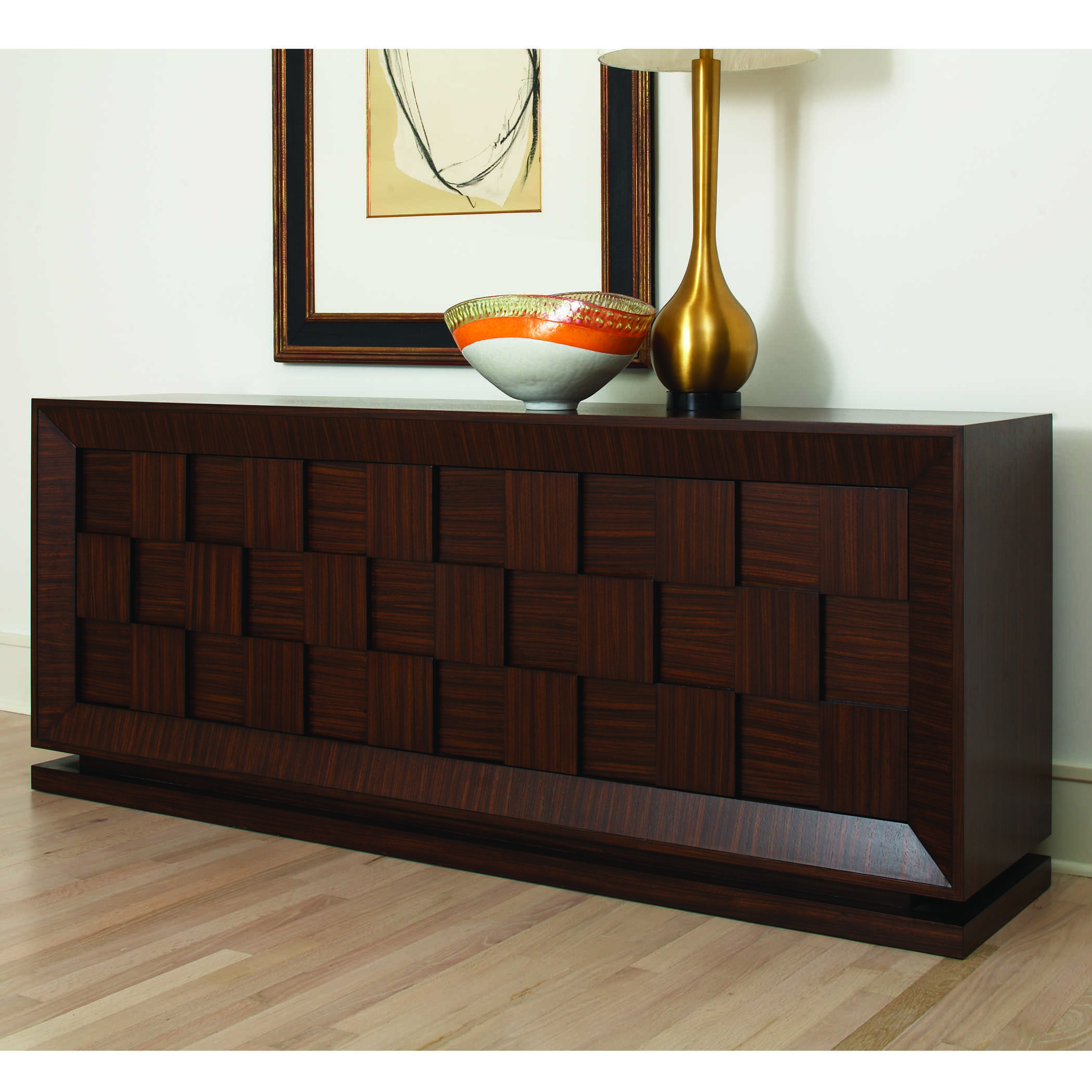 Lacquering is a process that coated the wood surfaces of Art Deco furniture with several layers of resin to ensure the surface was hard and shiny. If a furniture maker felt that lacquering wasn't appropriate, they often choose to use veneers instead. Once a hard wood, like ebony or oak, was shaped and sanded, a very thin layer of more exotic wood was used as a covering. Zebra wood and mahogany were both common options.
Global Views Quad Collection and Jonathan Charles Comfortably Modern Collection both display veneers on dark brown wooden furniture to add a glossy shine to their Art Deco interior design inspired selections. For our favorite lacquered collections, browse the inventory at Star International Furniture and Resource Decor.
Metallic Finishes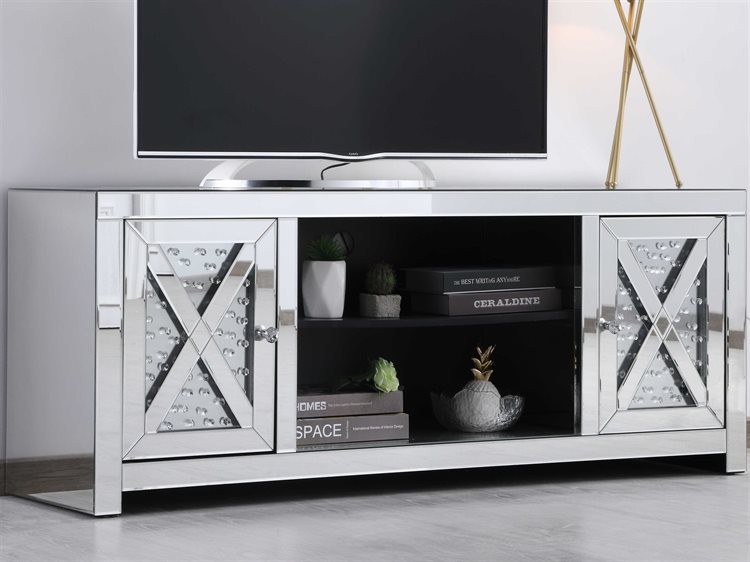 Metallic glimmers and gleams are a simple way to convey affluence and wealth. After all, if you can afford gold on your bedroom furniture, you must have stacks of it! Metallic finishes in Art Deco interior design were there to provide contrast and to drive forward the inexhaustible search for more money, more power, and more ways to show it off.
For all things shiny and chrome, Kartell's Master Collection for chairs and the Constantine Collection from Four Hands for coffee and accent tables.
Shopping Art Deco Interior Design with LuxeDecor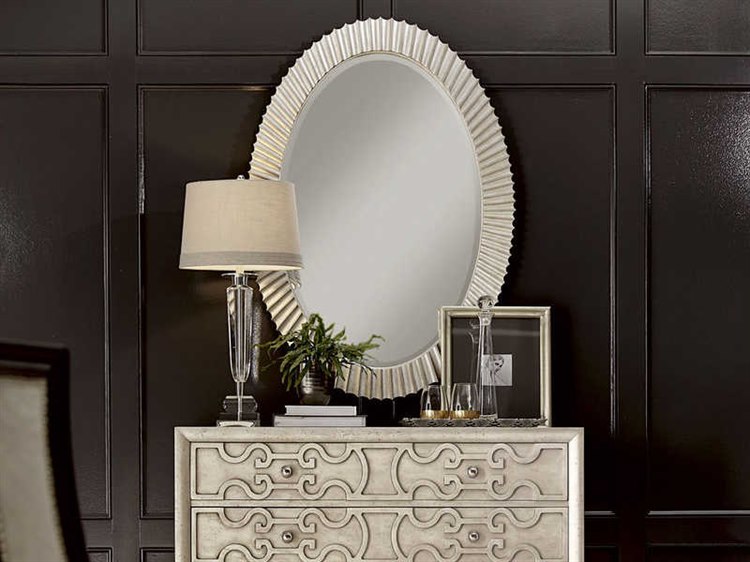 At LuxeDecor, we're proud to bring you versatility and quality in all our collections. We're especially fond of collections that feature Art Deco motifs because of the elegance and opulence they infuse into your home. Whether you prefer shining metallics or wild geometric patterns to grace your space, LuxeDecor has a collection for you. Explore our inventory of Art Deco designers today to find the perfect furniture, lighting, and accessories to redesign your home.
For more Art Deco interior design inspiration, explore our office, living room, bedroom, and dining room newsletters today!