Paris is a city that's known for its keen sense of style and enviable interiors. Here, we're showing you how to get the look at home, no matter where you live.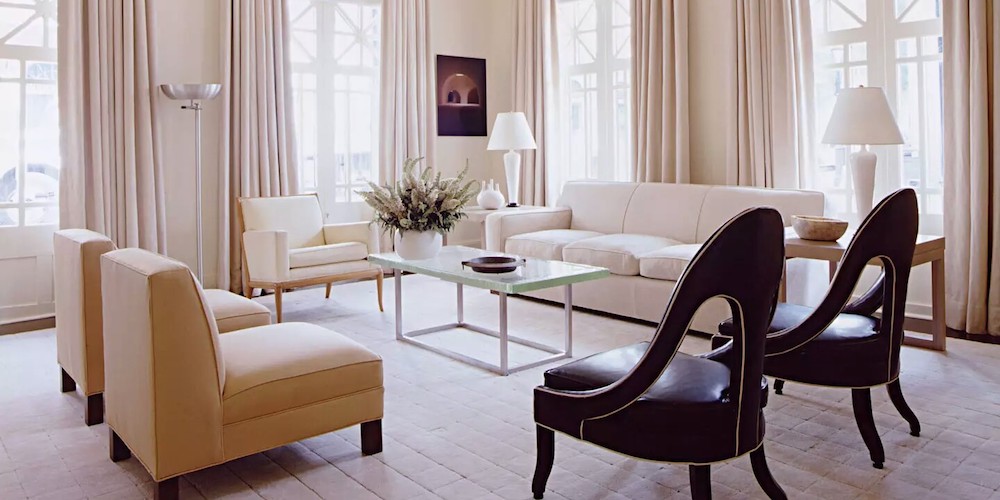 Parisians seem to exude style in all aspects of their life, especially with their apartments. We love their use of feminine hues, Versailles-inspired accents, tufted furniture, ornate wooden trim, and classic French textiles. If you can't afford to fly over to France and shop there for yourself, simply follow these three easy steps and in no time you'll be on your way to exuding that certain Parisian je ne sais quoi.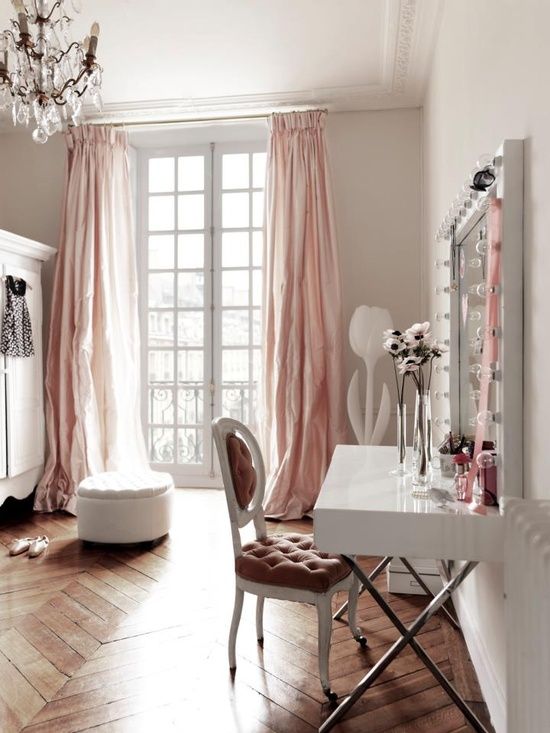 Image via Tidbits and Wine
1. Don't forget to look down! Invest in an area rug. Though most Parisian apartments have the most gorgeous herringbone wooden floors, a large rug is usually the centerpiece of any Parisian apartment floor. While pretty, wood floors can be noisy, so a nice thick rug is a stylish way to muffle the noise. Spring for something bright and patterned, like the red-orange rug in the apartment below, as it will offer a good contrast to those stark white walls. Which leads us to our next tip.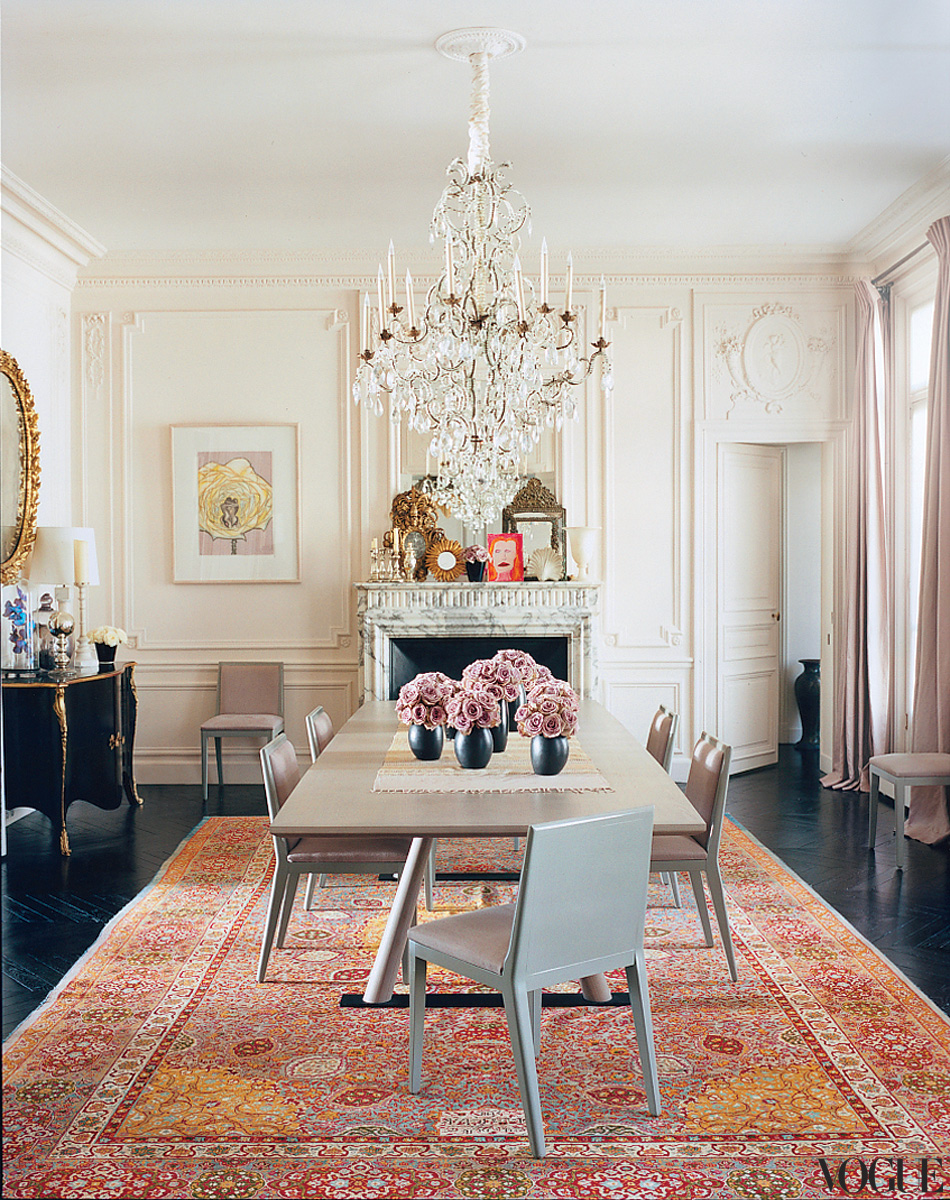 Image via Vogue
2. Keep walls white and use color only in furniture and decor. Unless they're lucky enough to have a sunny balcony, most Paris apartments are notoriously dark, with little to no natural light. Many Parisians keep their walls white to maximize the small amount of natural light they are getting.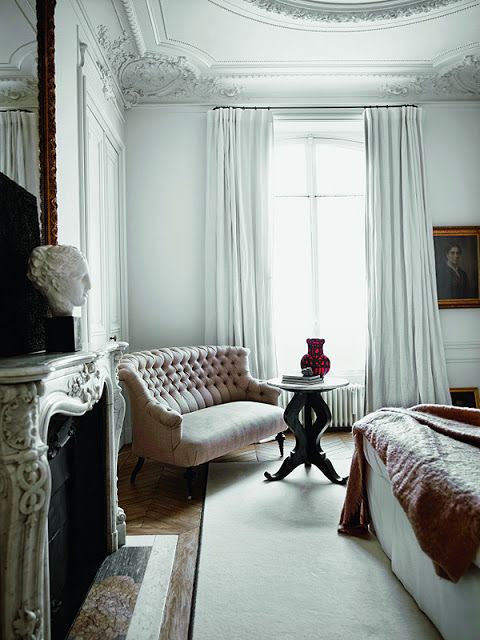 Image via Red Online
3. Hang a chandelier. Though some may consider it a bit cliché, an easy way to achieve the Parisian look is by hanging a chandelier. There are many different styles out there to choose from ranging from modern to traditional, and expensive to affordable. Get creative with your placement too; chandeliers can be hung in pretty much any room!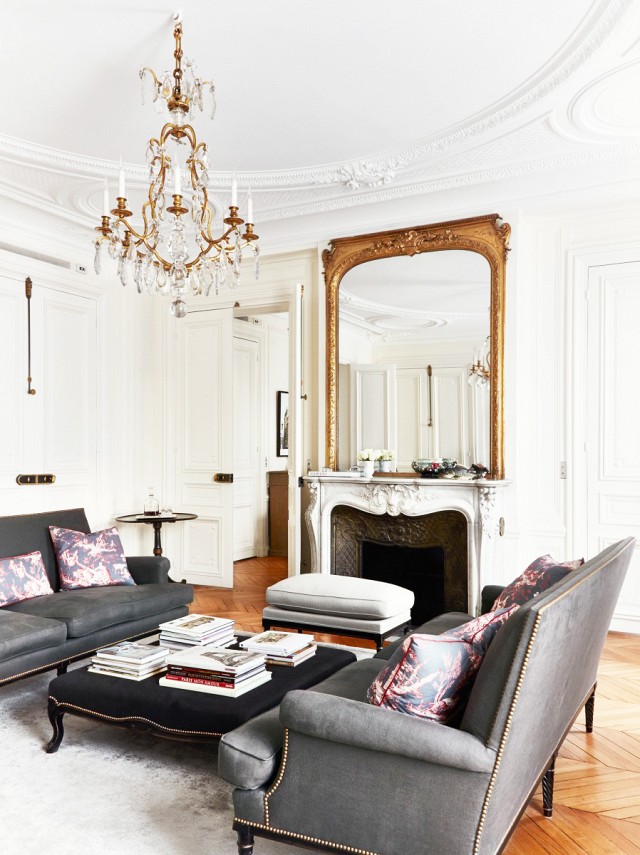 Image via My Domaine. Photo by Idha Lindhag.
Feeling inspired? Shop our favorite Parisian picks now.