A touch of sophistication and a hint of warmth make up the traditional Chippendale furniture and décor collections at LuxeDecor. Read on to learn more.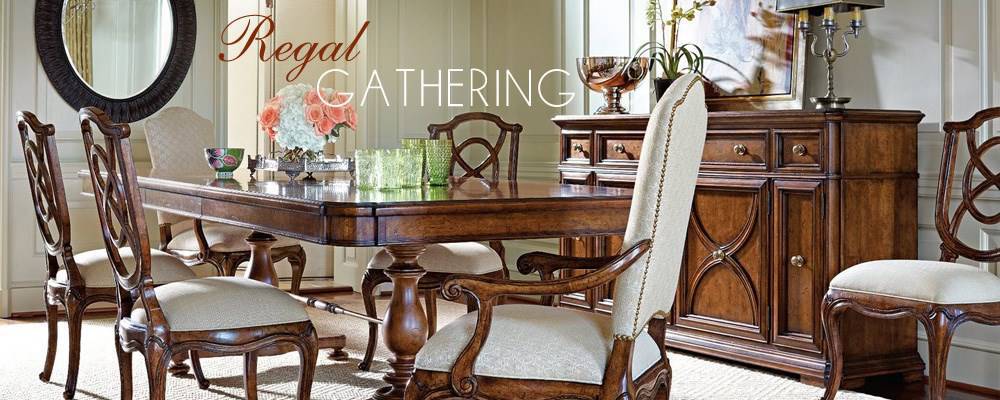 Many people who choose to decorate with Chippendale furniture love the warm colors, classic aesthetic, and sophisticated materials you can find in the style. Some of the most iconic Chippendale elements include wood materials, tufted detailing, and intricate embellishments. For those looking to add a little European Old World luxury into their life, Chippendale pieces can enhance your living room, bedroom, dining room, and office environments.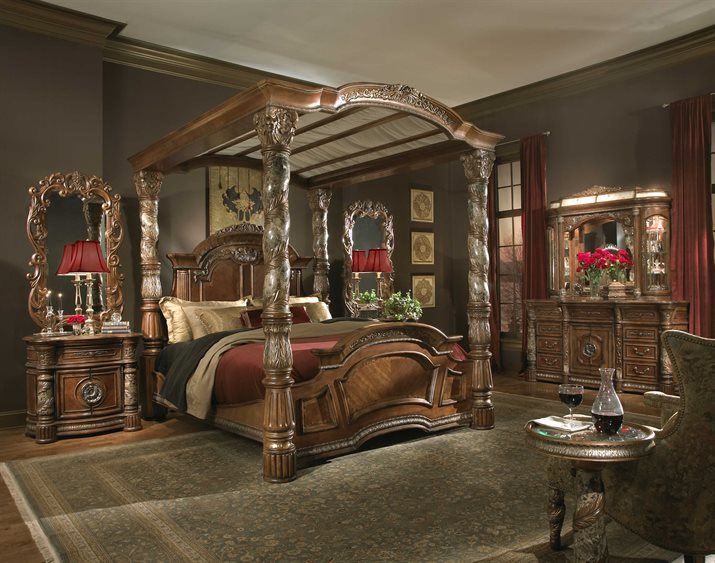 One of the most crucial aspects of Chippendale furniture is the exquisite carving evident in many of the pieces. An 18th-century cabinet maker, Thomas Chippendale lends his name to this furniture style due to his inclination for intricate wood carving that reflected the popular English tastes in furniture at the time. He incorporated a number of Gothic, Chinese, and Rococo motifs into his designs.
Gothic Design
The Gothic aesthetic in Chippendale furniture was definitely the most intricate of all the styles. It was mainly incorporated into chair backs, mirror frames, and backboards through elements like S-shaped curves, pointed arches, and interwoven latticework. Easily recognizable in chairs, these design features were even more evident in the glazing bars, trestles, pedestals, and pillars of massive bookcases that were incredibly popular at the time.
The Marlborough leg was also a major facet of Gothic Chippendale work and was designed as a tapered table or chair leg that ended in a block foot.
Chinese Design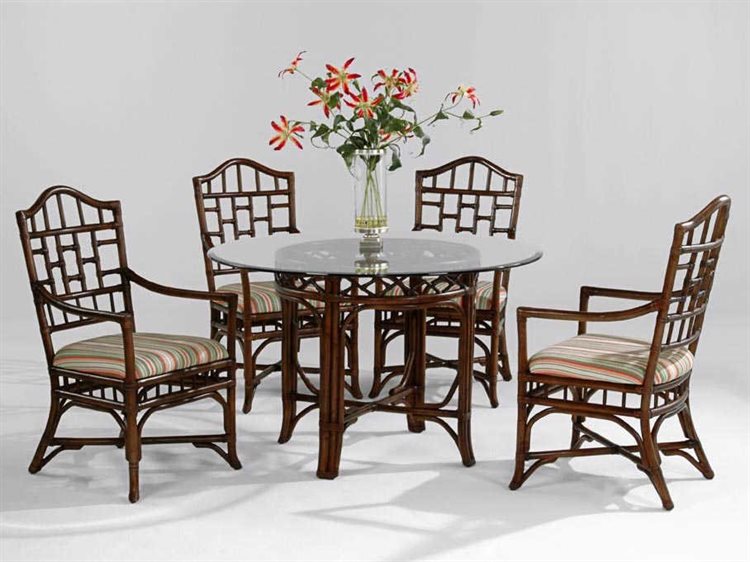 When it comes to Chinese influence in Chippendale furniture, this design style was most evident in the fretwork and finishes of the furniture. Many of these pieces included china cabinets, coffee tables, and chairs that had linear, pagoda-style motifs in the ornamental wood carving instead of the curling, curved designs popular within the Gothic style. The hard black varnish that was used as a finish was also drawn from Chinese design and was meant to imitate Asian lacquer work. When used in Chippendale pieces, this varnish style was called Japanning.
Rococo Design
A reaction to the intense formality of the Baroque furniture style, the Rococo Chippendale furniture design was French in origin but was modified by Chippendale to appeal to the more modest English market. Many of the chair blueprints were based on Louis XV upholstered or gilded designs, and it's the inspiration behind the best-known Chippendale design: the broad-seated ribbon back chair.
In the ribbon back chair, the top ridge of the chair forms a cupid's bow that has center support composed of interlacing swathes and ribbons. The most flamboyant Rococo pieces were carved mirror frames, girandole chandeliers, and console tables.
Common Characteristics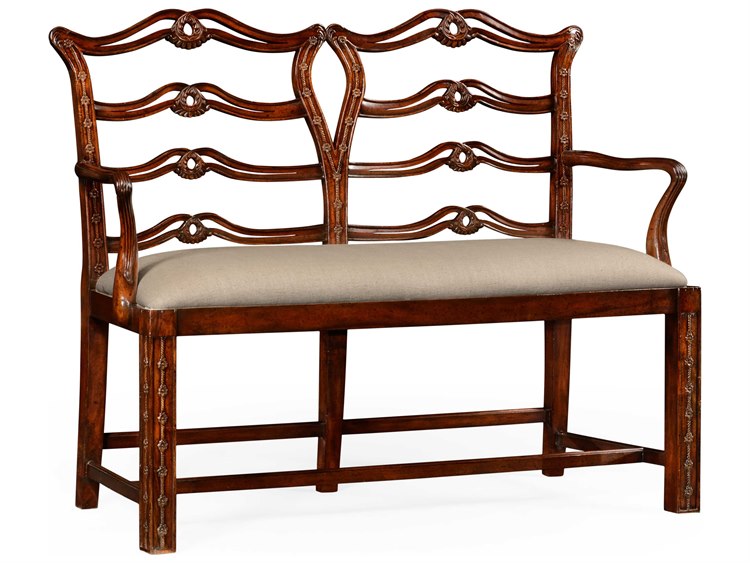 When exploring Chippendale collections, you'll find many woven wood carvings, clawfoot elements, curling ornamental frames, Queen Anne-style cabriole legs, and block front furniture. The Theodore Alexander Essential collection and the Jonathan Charles Buckingham collection offer a classic take on the Chippendale look.
Traditionally, mahogany was the prime wood used in Chippendale furniture carving. There were several options for this type of wood in the 18th century including varieties from Cuba, Honduras, Jamaica, and the Dominican Republic. Most cabinetmakers preferred Cuban wood for its dense, heavy character and incredibly close grain. When carving these woods, the natural grain of the piece was enhanced and accentuated.
Flame Mahogany
One of the most popular grains was called flame mahogany. A piece of flame mahogany came from the first branch or crotch of the tree. This cutting created a flame-like pattern that extended out from the center in waves. It was such a popular style because it added to the ornamentation of Chippendale furniture without the need for the carver to spend extra time and expense.
Plum Pudding Mahogany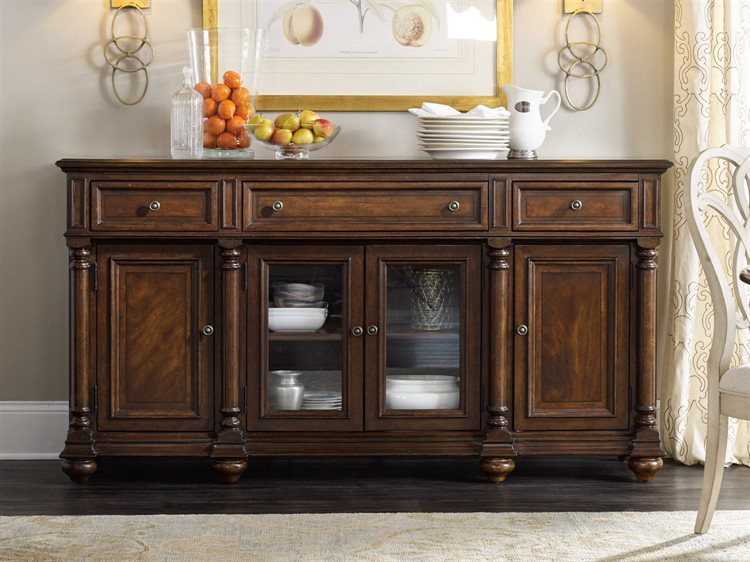 This grain received its name due to the pattern it creates. When you look closely at pieces made with plum pudding mahogany, they resemble elongated, dark mottled plums. The grain can present in a tight pattern or it can be broken and spaced throughout the wood.
Other Types of Wood
As the Chippendale style expanded to take over the world, other woods were introduced. In America, cherry was the wood of choice, while in Bermuda, it was the orange tinged, local cedar that was the number one source. For some American-style Chippendale furniture, look to Henkel Harris for your dining room, bedroom, and office. If you want an island inspired look, the Braxton Cruller Chippendale collection is stunning.
The entire Chippendale aesthetic was about creating an embellished, lavish piece of furniture that looked and felt sumptuous the moment you laid eyes on it. From silk and brocade to velvet and damask, there was nothing better than sinking into the elegance and opulence of these fabrics.
Silk and Velvet Fabric
Silk, velvet, and brocade were the traditional upholstery elements of the Chippendale furniture design. There was a lot of variation between the patterned fabric choices. Everything ranging from burgundy and gold fleur de lis and emerald and yellow florals to simple, non patterned fabrics was in fashion. A common practice to ensure a balanced design resulted in many of the more intricately carved pieces having unadorned upholstery and some of the modestly carved pieces standing out with wild brocaded prints.
Tufted Details in Leather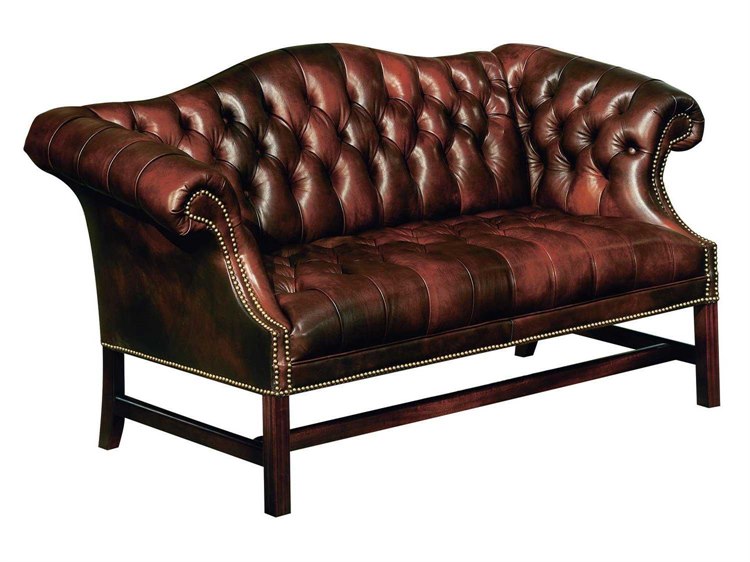 While not strictly part of the original Chippendale furniture style, tufted leather detailing on sofas, chairs, and cushions have become a popular accompaniment to the complex carvings of the most beautiful wooden Chippendale pieces. The threading and button finish through layers of leather creates an even pillowing that adds a unique dimension to luxurious genuine leather.
The Chippendale collection from Classic Leather is the perfect example of the rich tastes and opulent preferences of Old World England, and how well they blend with the warm woods Thomas Chippendale preferred. Many of these leather pieces showcase an antiqued finish that fits in well with any traditional Chippendale elements.
Chippendale Furniture at LuxeDecor



For more Chippendale furniture design ideas, check out our guides for the bedroom, living room, office, and outdoor. Learn more about furniture styles on the LuxeDecor inspiration guide. At LuxeDecor, you'll find a massive inventory of Chippendale Traditional indoor and outdoor furniture and accessories. Bring the elegance of Old World Europe into your home today!