The correct office chair can help to optimize comfort and productivity. Learn more about office chair construction, features, and styles.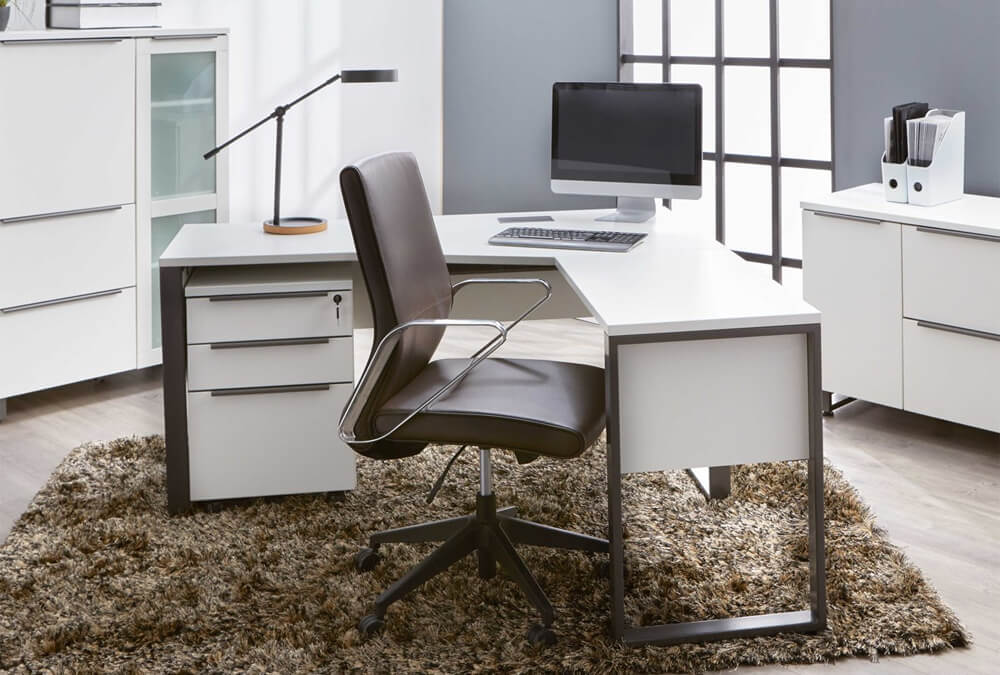 Working in an office typically involves spending a great deal of time sitting at an office desk. At an average rate of 40 hours per week, a person can spend almost 1900 hours over the course of a year sitting in a chair. The quality and comfort of an office chair is crucial in work productivity, but also contributes to your overall health. Sitting adds stress to the spine and hips, so selecting the right office chair can help to alleviate pain and back tension, and contribute to the overall comfort of the work environment. Ergonomic office chairs ensure proper posture and diminish the stress of prolonged sitting.

Office Chair Construction
An office chair is specially designed with ergonomics to provide targeted support to help ease stress and tension to areas of the body. Good chair design and the quality of materials will ensure a comfortable place to sit that is beneficial to your overall health, and maximizes productivity.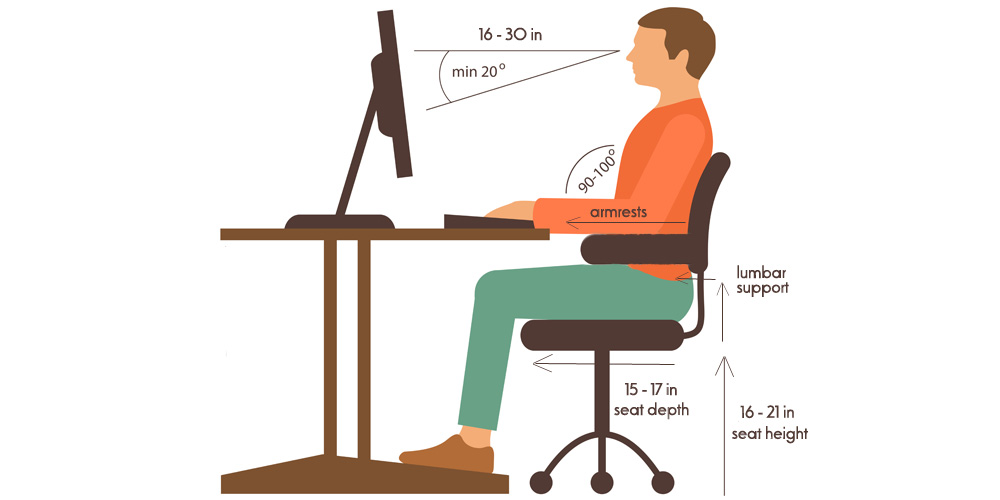 Office Chair Design
The design or ergonomics of an office chair centers around its adjustability, so that a range of users can comfortably use a good quality office chair. Ergonomic chairs allow users to adjust different components of a chair for customized comfort that is specifically suited to any user's dimensions. The following guideline outlines the 5 main adjustable components of an office chair that will prevent unnecessary discomfort and strain.
SEAT HEIGHT: A lift, or lever, adjusts the height of a seat from about 16 to 21 inches off the floor. This allows users to position themselves in the optimal sitting position according to their individual height. The optimal sitting position requires users' feet flat on the floor, thighs horizontal, and arms even with the height of the desk.

SEAT WIDTH: The standard width of an office seat is usually between 17 to 20 inches to accommodate individual sizes. This leaves plenty of space to comfortably move around in from side to side. The seat should be wide enough for a user to comfortably sit centered in the chair, with at least 1 inch on either side.

SEAT DEPTH: The measurement from front to back of the seat measures a seat's depth. Seat depth ranges between 15 inches to 17 inches, which allows short and tall users enough room to sit. Adjustable seat depth allows users to slide forward or backward in a seat to suit an individual's leg length. A good rule to follow while sitting is to leave approximately 2 to 4 inches (or 3 or 4 fingers width distance) between the back of your knees and the front edge of the seat.

ARMREST: Armrests provide support for users' arms. Adjustable armrests can modify the height of where an armrest stands in order to lift arms at shoulders. This takes the strain off neck and shoulders, and prevents slouching. Armrests should also be adjusted so as to not interfere when the chair is pulled close to the desk.

LUMBAR SUPPORT: Lumbar support refers to the backrest of an office chair. A quality office chair willoffer adjustable lumbar support so that users can adjust the back according to the individual's curvature of the lower spine. Lumbar support is designed to press against the natural arch of the lower back in order to reduce stress on the lumbar discs in the spine. Proper back support is crucial in preventing back pain, and allows oxygen to move to your muscles to improve focus and energy.
Office Chair Material
Chair Frame: Computer chairs are constructed from plastic, wood, or metal frames, or a combination of these materials. Plastic construction offers lightweight versatility, so that users can easily move seats around. Lightweight plastic construction also offers a more economic price point. Wood and metal frames bring sturdy construction that makes these types of office chairs especially durable.

Seat Cushion: The material of the seat and back of an office chair should contain enough padding that will make sitting for long hours more comfortable. A well-padded seat covered in a breathable fabric, such as mesh, is preferable over harder surfaces, like vinyl. Most office chair seats are made from synthetic materials that not only improves breathability, but also help to regulate body temperature. Mesh is preferable over fabric for office chairs.
Office Chair Features
Office chairs often include special features that will better suit different environments and individual tastes. The following guideline outlines the most common special features for office chairs:
A reclining or tilting mechanism in the backrest can reduce the pressure on a user's spine. A natural glide mechanism enables users to lean back, and reach comfortably to do their work. Ideally, the back of the chair reaches the middle of the shoulder blades or higher, to provide adequate support to recline.
An office chair should allow free mobility within a workspace. Nearly all office chairs are equipped with casters, or a wheel base. The ability to roll while sitting in your chairs prevents strain if items are out of reach. It may be necessary to test whether the wheels will work in carpeted workspaces. A plastic mat may improve mobility.
A swivel base allows users to easily rotate within their seat, eliminating the need for users to reach across and overextend their bodies which can cause stress on muscles. The ability to turn from side to side brings added convenience and mobility.

Office Chair Styles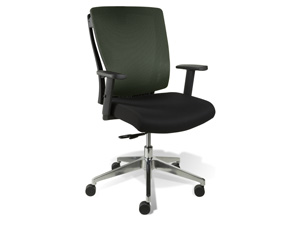 Computer Chairs
Computer chairs are available in a variety of styles, and can refer to any office chair with mid-back support. Computer chairs are very versatile and can easily be transferred to different settings from a receptionist's desk, home office, or training room. Computer chairs are standard office chairs that feature ergonomic support features, and are the logical choice for cross-performance tasks.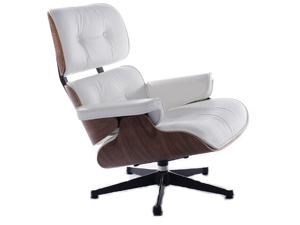 Executive Chairs
Executive chairs exhibit a larger frame with a high backrest, which gives this type of office chair considerable stature. Executive chairs are formal in appearance, and exude a sense of professionalism. Many executive chairs are upholstered in leather with classic detailing to bring a regal and sophisticated look to any workspace.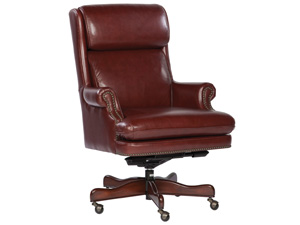 Leather Office Chairs
Stately and comfortable, leather office chairs bring a refined, classic look to any office. Leather office chairs can range from button-tufted styling, tailored leather padding, to ribbed and stitched back detailing. A leather office chair requires regular care and maintenance to keep the leather soft and supple, and is prone to wear and blemishes from rigorous use.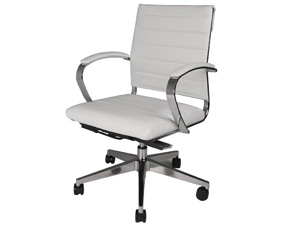 Faux Leather Office Chairs
Faux leather office chairs offer the aesthetic value of genuine full-grain leather office chairs at a more convenient, economical price point. Faux leather office chairs are ideal for the environmentally-conscious. Synthetic materials are highly durable for easy maintenance, and can be dyed any color for aesthetic value. Poly materials can be easily cleaned, and are resistant to UV rays, fading, and cracking.
Fabric Office Chairs
Available in a variety of colors and patterns, fabric office chairs offer an opportunity to complement existing decor and furnishings. Upholstered seating adds comfort, softness, and aesthetic value. Select a heavy weight fabric that is durable and easy to clean to extend the use of of a fabric office chair.